Everyone has one – a bucket list. That list of things you absolutely must do, places you must visit and sights you just have to see. Here at On the Beach we've pulled a list of our top five sights to behold and destinations that make you weak at the knees to see if we can add a little extra wow to your bucket list.
1. The Burj Khalifa – Dubai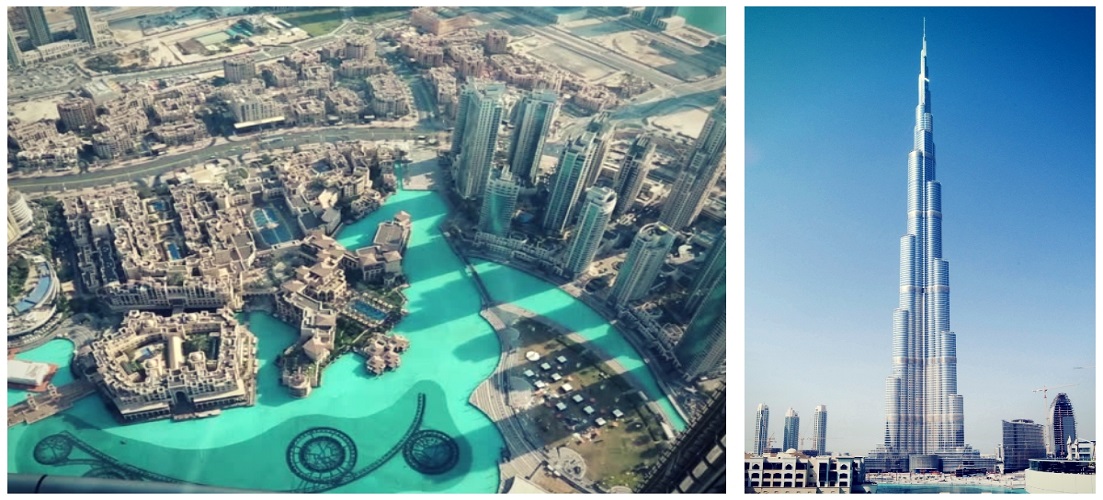 Inspired by the Spider Lily flower, this record-breaking building stands at a dizzying 828m tall with over 160 stories. The tower also holds records for the elevator with the longest travel distance and the highest outdoor viewing platform (which also makes for the perfect Instagram post spot) – certainly not for the faint hearted!
2. The Colosseum – Italy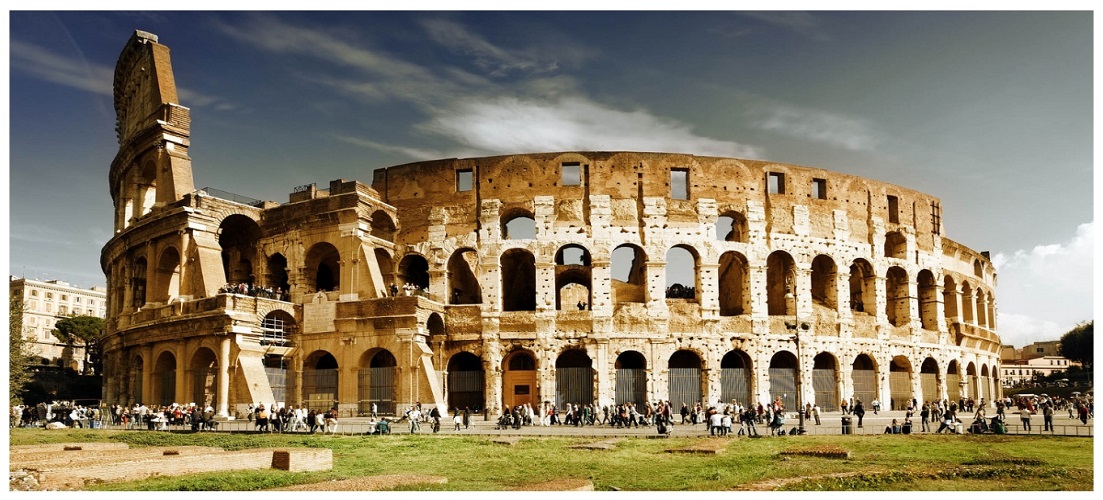 No trip to Rome would be complete without a visit to the infamous Colosseum. Constructed in 80 A.D, this monumental amphitheatre was originally built to host the infamous gladiator battles of Roman times. It later came to host wild animal hunts and mock naval engagements before being used as a quarry and even though the Colosseum has been significantly damaged over the years by earthquakes and lightning strikes, it still remains one of the most breath-taking and awe-inspiring sights in Italy.
3. Pamukkale – Turkey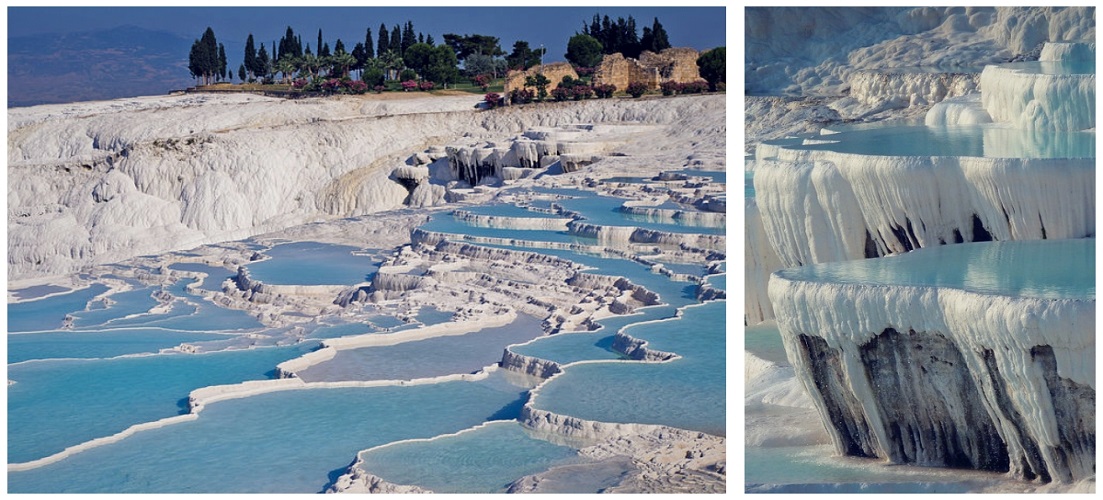 Translated as 'cotton castle', Pamukkale is a small town in southwestern Turkey that has become famous for its stunning thermal pools and unique travertine terraces. While it may look like a picturesque snowy landscape, the pools are in fact warm with the iconic icicle-like formations formed as the calcium rich waters spill over and dry. Not only is this a sight unlike any other but the waters are also known to have great health benefits and even anti-ageing properties – we'll see you there tomorrow!
4. The world's longest zip-line – Ras Al Khaimah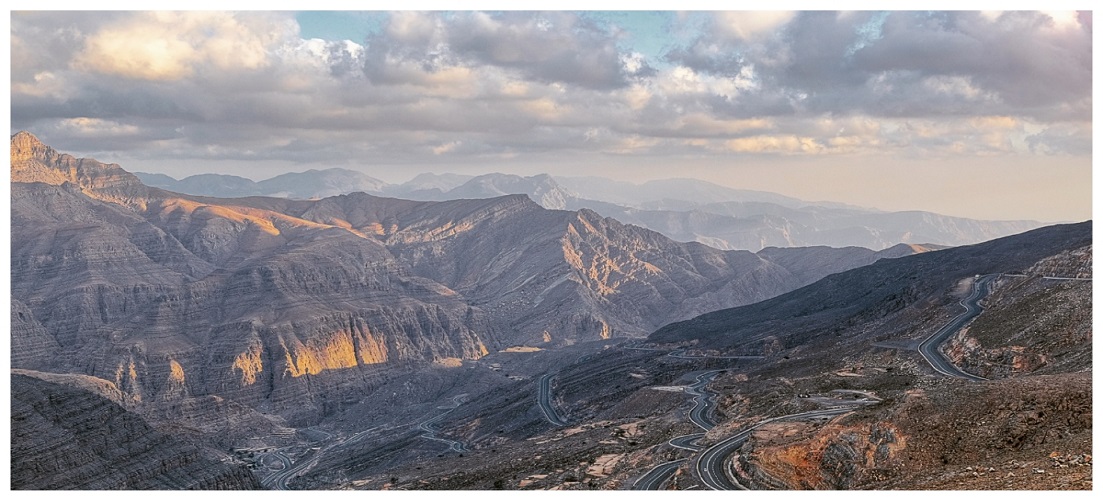 Starting at 1680m up Jebel Jais, the highest mountain in the UAE, the world's longest zip-line spans a whopping 2.83km before reaching a suspended platform. Riders can expect to reach speeds of 120kph to 150kph and, as if that isn't terrifying enough, must travel down head first in a sort of superhero pose! A definite once-in-a-lifetime opportunity!
5. Catch the sunset – Santorini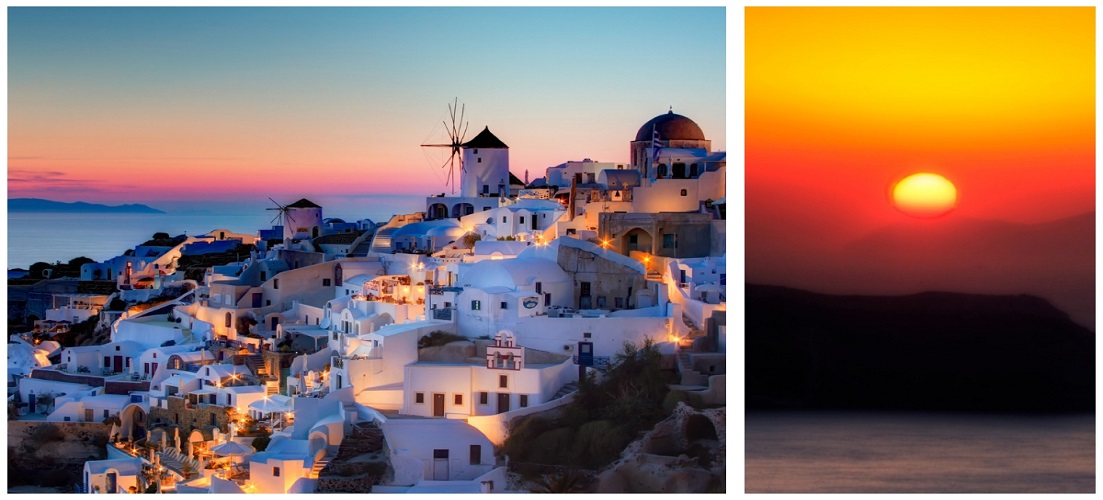 Heralded as one of the most romantic places in the world, Santorini is the epitome of picture-perfect Greece – so what better place to watch the most beautiful sunset? It's up to you where you watch the sunset – from the hillside villages, down on the beach, by boat, in a bar or in your private infinity pool with a glass wine – but one thing is for sure – it's completely stunning.
Inspired to get ticking off that bucket list? Clear here to see our top luxury picks for 2019!