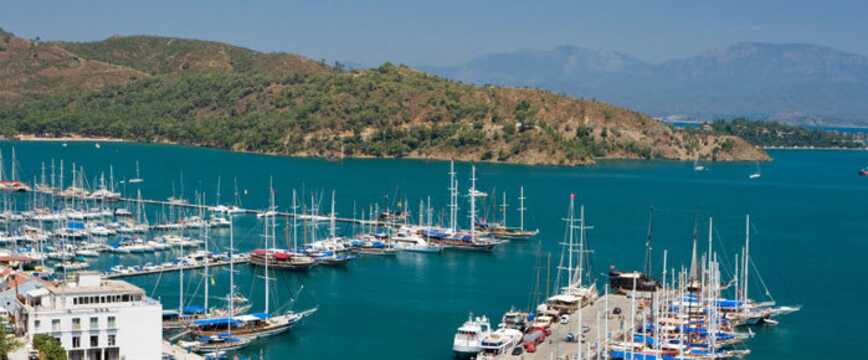 Fethiye holidays showcase some of the finest Turkey has to offer. Fethiye is a picture-perfect resort with acres of lush emerald hillside and beaches of shimmering golden sand, surrounded by the dark sapphire waters of the Mediterranean. Holidays in Fethiye are unforgettable for all the right reasons; the weather, beaches, food and people keep holidaymakers coming back year after year.
On the Beach has fantastic Turkey holiday deals. Find the cheapest flights to Dalaman and get to this seafront sensation in under six hours!
Ramadan
Please be aware that the Islamic holy month of Ramadan will take place between 23/04/2020 and 23/05/2020. During this time, many cafes and restaurants will close during the day, restrictions on alcohol sales may be in place, and hotel dining for non-Muslim guests may take place in private rooms. Playing music, dancing, and eating in public areas may also be restricted during this time.
Visa and Entry Information
Passport Requirements: All passports must have 6 months validity from the return date of travel, two clear pages inside, and a valid return ticket. Visa Requirements: British tourists are no longer required to obtain a visa to visit Turkey.
View destination on a map
Fethiye Weather
So, when should you visit? Summer holidays in Fethiye mean cloudless skies and temperatures nearing 40° Celsius in July and August. To avoid the humidity, go to Fethiye in the spring or autumn, when the weather will be temperate and sunny but there'll be less hubbub.
In Turkey there is a distinct winter, when days can be cloudy with some rain, but even in December the temperature averages in at a respectable 13° Celsius! Slightly different to our subzero temperatures back home!
Landscape
Calis Beach stretches out to the north, from where you can go on boat rides across the sea, keeping an eye out for the giant turtles. Pine forestry brings up the rear of the bay, leading to the southern slopes of the Taurus mountains, whose snow-covered summits offer a breathtaking contrast to the summer skies. Over these hills sprawls Olu Deniz Beach, which is widely considered to be one of the most beautiful beaches in Turkey. Hike along some of the Lycean Way, a great 300-mile footpath through the mountains, for spectacular sunset views.
Things To Do on Fethiye Holidays
Fethiye is situated on the ancient city of Telmessos, testified to by thousands of years of ruins, aqueducts and archaic Byzantine edifices. While you're there, be sure to visit the Fethiye Museum at the town centre, home to multifarious ancient rarities from the Persian and Roman empires, as well as more recent artefacts. To the south of the city, there are the remains of a medieval castle that was once home to the Knights of St. John.
Culture
Fethiye holidays let you really get to grips with age-old Mediterranean culture, with day-long boat trips to the twelve islands out past the beach, each containing their own individual delights such as clear-water springs, caverns and also native families offering local pancakes and pastries.
Every Tuesday a weekly market is held, at which you can barter for items as varied as jewels, handbags and fruit, as well as freshly-caught local seafood.
Nightlife
After a day of lounging on the beach, cruises, watersports or sightseeing, you can be sure to find plenty of friendly places to let your hair down on Fethiye holidays! If you're in a small group try the Ottoman Bar - easily the best bar in Fethiye - with its cosy atmosphere and in-house DJ playing all manner of Turkish music, contemporary pop and dance. Or venture a little further back from the beachfront to find plenty of open-air bars and pubs. There are scores of places to wine and dine, so you'll never be stuck for somewhere to cool down with a glass of Raki!
Book a Fethiye Holiday now!
Fethiye's blue skies and even bluer seascape are waiting. On the Beach makes it easy for you to create your own customised holidays in Fethiye, allowing you to combine cheap Turkey flights and accommodation in Fethiye with ease! Don't delay - there are amazing deals available right now!