Greece - it's one for the beach-lovers, the foodies, the night owls and even the Instagrammers, thanks to that scenic coastline. #dreamy
Destination highlights
15,000km of coast

Delicious food (did someone say feta?)

Rich with history

Relaxing atmosphere - seriously, just take one look at those beaches
Read more about things to do in Greece and travel advice for Greece.
What are the best beaches in Greece?
With 15,000km of sand-lined coast across its islands and mainland, Greece definitely isn't short of a beach or two. It was really hard to narrow it down, but we've picked out some of our faves:
Red Beach (Santorini) – a small cove surrounded by reddish hills and volcanic rocks. Get your camera ready!

Super Paradise Beach (Mykonos) – a lively beach bursting with watersports, beach clubs and music that's sure to get you dancing.

Elafonissi Beach (Crete) – an islet lined with white and pink (yep, pink!) sands, as well as clear, shallow waters - perfect for snorkellers or young paddlers.

Navagio Bay (Zakynthos) – the most famous beach on the island, also known as Shipwreck Beach for its ancient ruins of...well, you get the idea. You can reach this one by car or boat.

Kavourotrypes Beach (Halkidiki) – recognised as one of the best beaches in Greece, ideal for sunbathing or relaxing in the shade, thanks to the surrounding trees.

What are the top hotels in Greece?
Whether you're in the mood for non-stop fun or laidback island vibes (if you're channelling your inner Donna from Mamma Mia), a Greek holiday won't disappoint. If these top Greece hotels aren't already on your radar, put it this way - they should be!
Popular Greece hotels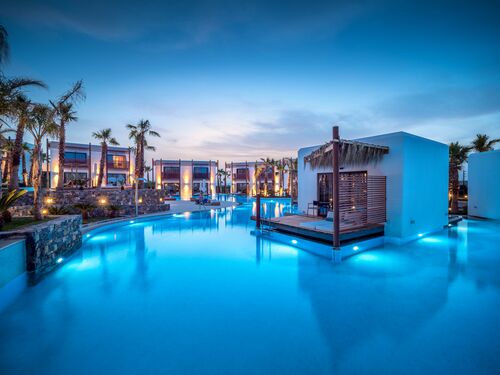 Adult only resort

Lagoon-style pool

Swim-up rooms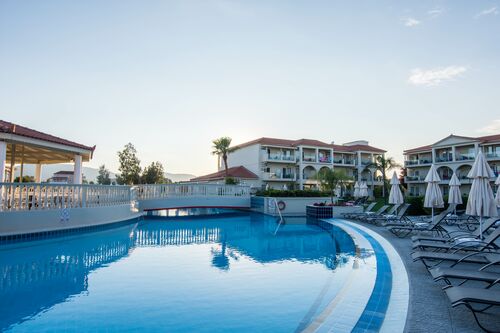 700m from the beach

Kids' swimming pool

Regular entertainment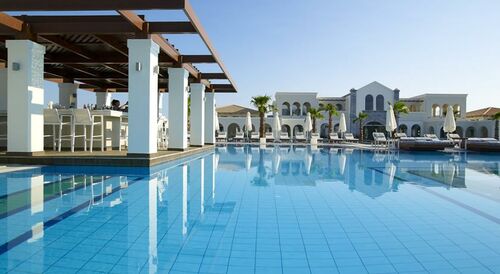 Georgioupolis, Crete West, Greece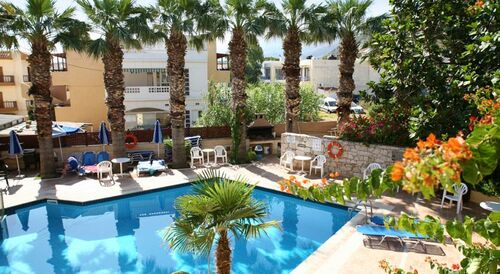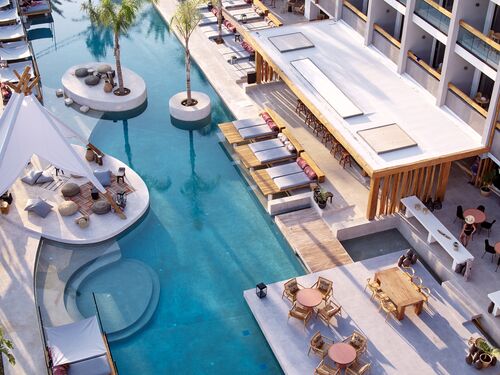 Adelianos Kampos, Crete, Greece
250m from the beach

Spa centre

Fitness room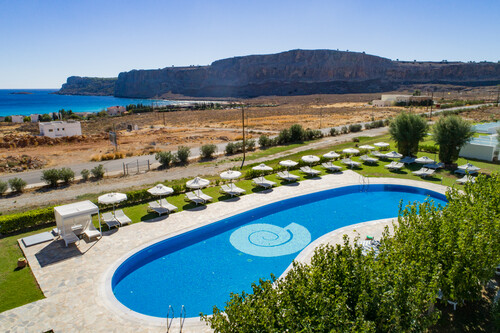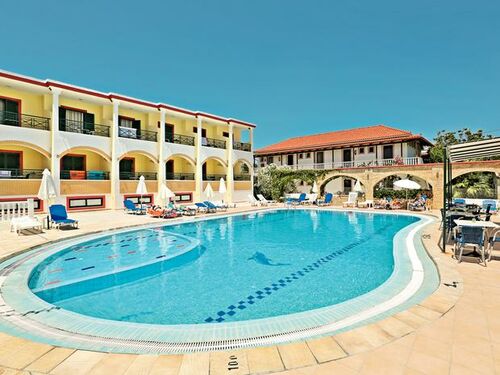 150m from the beach

Large swimming pool

Relaxing and friendly atmosphere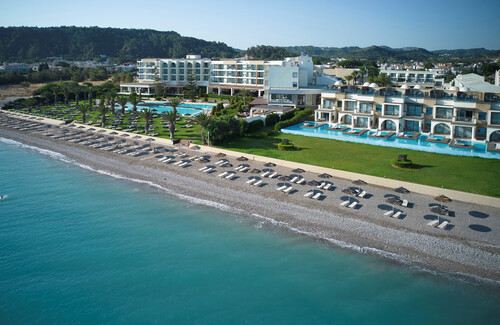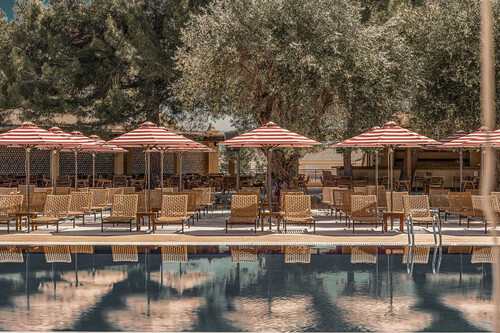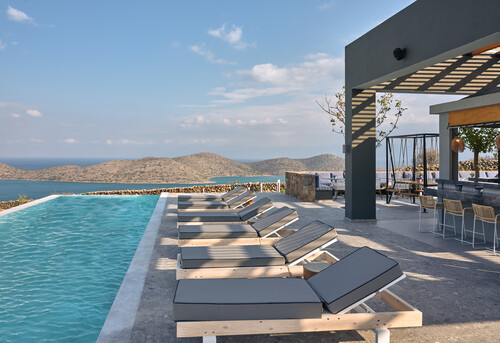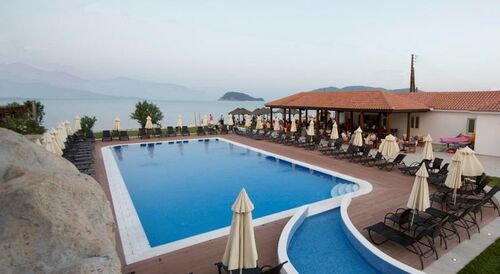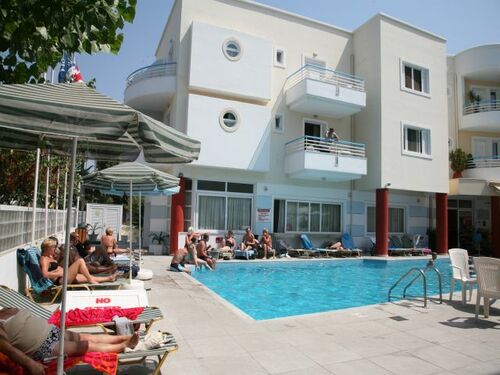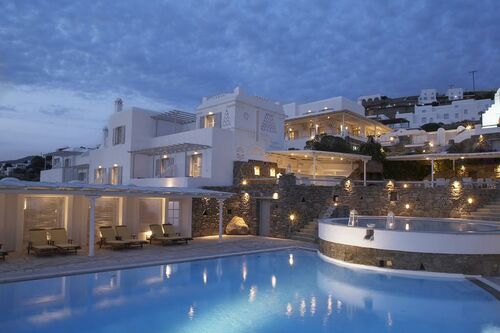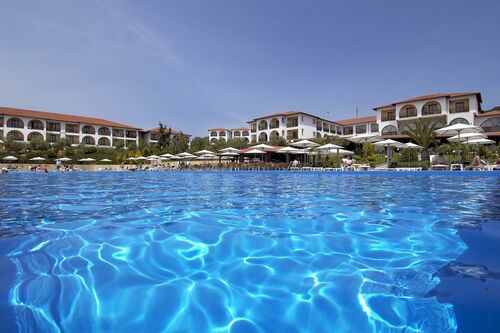 Ouranopoli, Halkidiki, Greece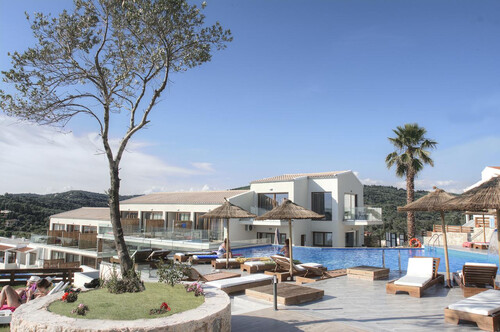 Agios Georgios North, Corfu, Greece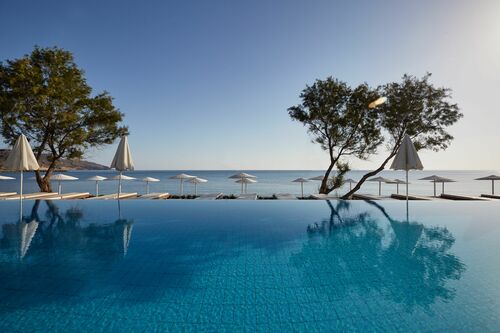 Kolymvari, Crete West, Greece
4 swimming pools

Open-air gym

Located by the beach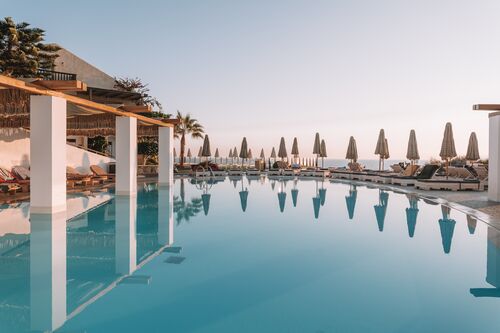 Agia Pelagia (West Heraklion), Crete, Greece
Only 60m from the beach

Full entertainment programme

3 swimming pools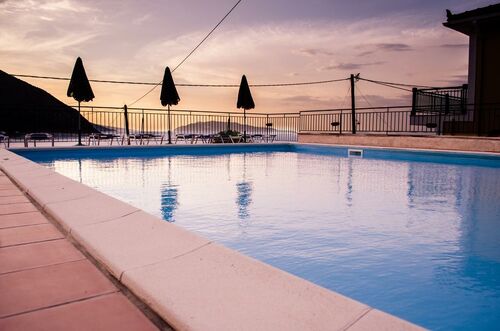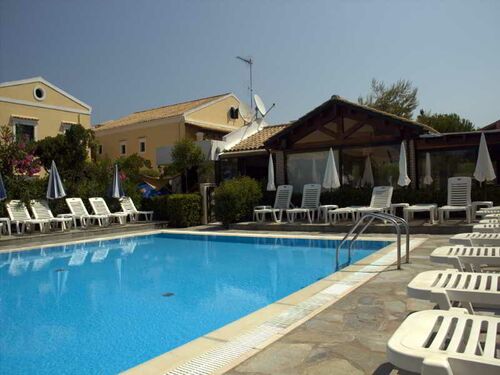 Stunning Greece resorts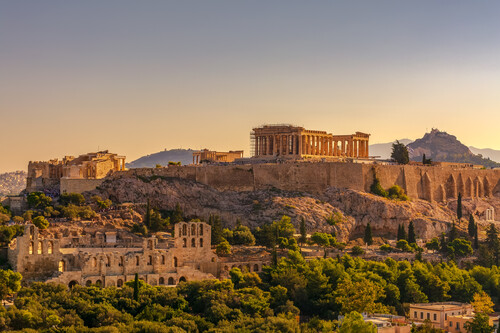 Athens
The past is always present on Athens holidays, where ancient history excitingly blends with modern living. Incredible remnants of civilizations past and...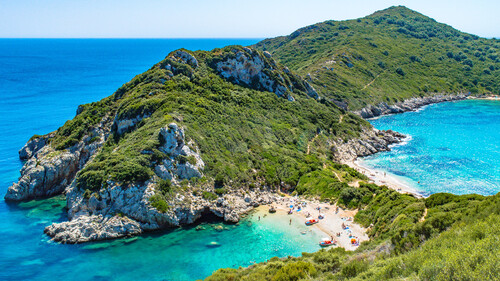 Corfu
Corfu is a destination for everybody. Whether it's a family chillout getaway or a partying with friends trip, the island can provide.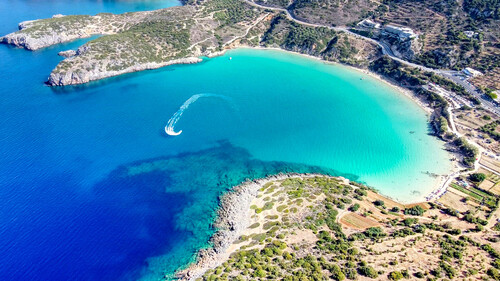 Crete
Set on the largest of the Greek islands, Crete holidays offer everything you could ever want from your perfect beach break. From clubbing holidays in Malia...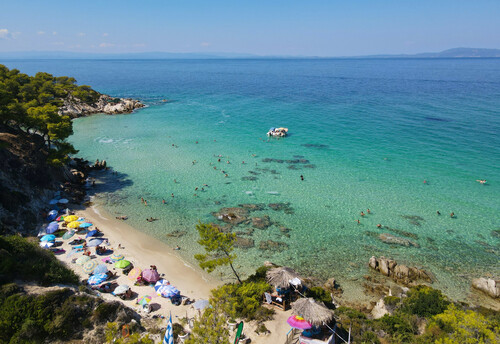 Halkidiki
Halkidiki is a peninsula off the Greek mainland that extends southeast away from the city of Thessaloniki, in southern Macedonia. The peninsula resembles...

Kalamata
Kalamata is Messinia's capital and the second-largest city in the Peloponnese. Famed for its olive trees, historic buildings and transportation links,...
Kefalonia
Bursting with rugged landscapes, rich Greek culture and beaches for every occasion, Kefalonia is the perfect setting for a scenic getaway to Greece.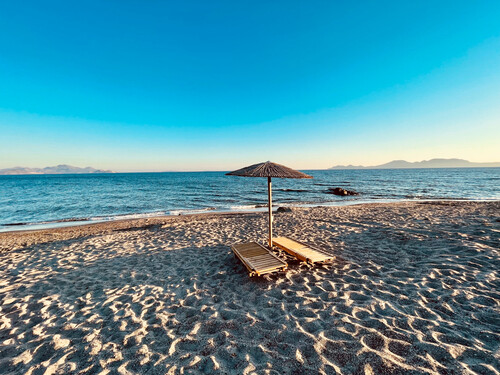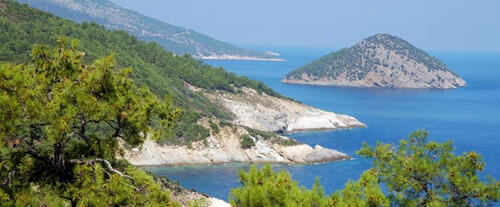 Lesbos
Known as the Emerald Island, Lesbos is a stunning Greek island consisting of mountains, hot springs, breathtaking unspoilt beaches, lush pine forests and...

Mykonos
Mykonos is alive with vibrancy and often combines the beautiful beaches with the opportunity to enjoy exciting parties with friends or just relaxing with...

Peloponnese
Home to the famous claw-shaped peninsula in southern Greece, the Peloponnese is filled with beautiful beaches, sunny seafront resorts and villages with...

Preveza
The popular holiday destination of Preveza is located half way down the Epirus region of Central Greece at the mouth of the Amvrakikos. Combining beautiful...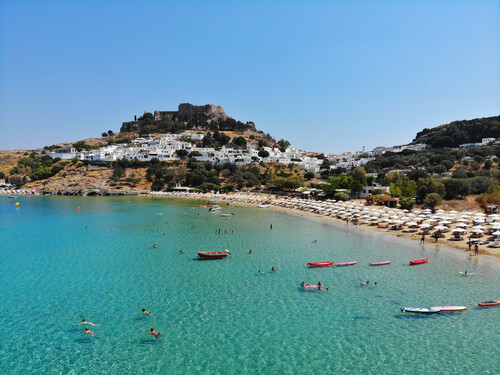 Rhodes
A cobbled Old Town for the history buffs, activities for the kids and Blue Flag beaches for the sunseekers - Rhodes has something for everyone.

Samos
Samos is known as 'The Green Aegean Island', and is a favourite holiday destination for those who love beautiful beaches, pine-clad mountains, rolling...

Santorini
Picture clusters of whitewashed buildings overlooking the sea, sprawling vineyards and - of course - world-famous sunsets, and you might just start to...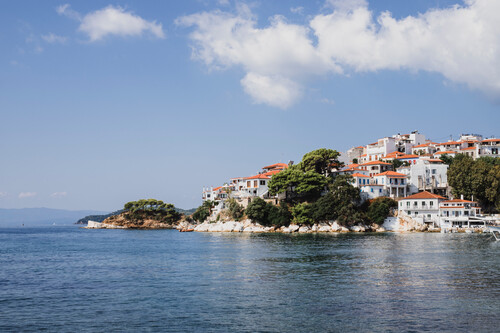 Zante
Whichever type of beach you prefer, the Zakynthos' coastline will not disappoint. If sandy beaches with plenty of facilities are your ideal choice then...Tsilivi or Agios Nikolaos Beaches. You'll find plenty of amenities, restaurants and even Wi-Fi here, plus, the water is shallow making it perfect for families...
Average temperature in Greece
Temperatures in Greece? In a nutshell, warm. Summer highs often creep into the 30s, with winter lows of around 12 degrees. Put it this way - you probably won't need your big coat.
View destination on a map
Reviews
At On the Beach, we've sent many satisfied customers on Greece Holidays for a bit of sunshine. But don't just take our word for it, read some of their 5-star reviews below.
Great quick service
Great quick service, I can not wait to get to our lovely destination in Greece.
Great!
So far our booking with OnTheBeach has been extremely smooth! Booked an all inclusive holiday in Greece and OnTheBeach had all the info, confirmation and reservations sent through right away! They weren't beaten on price either, fantastic!
We just booked our holiday to Greece…
We just booked our holiday to Greece and the booking process was so quick and easy! We're so excited.
FAQs
How long does it take to fly to Greece?

It takes about four hours to fly to Greece from the UK.


What's the time difference between the UK and Greece?

Greece is two hours ahead of the time in the UK.
What currency do they use in Greece?

The official currency of Greece is the Euro.
What language do they speak in Greece?

The official language spoken in Greece is Greek.
Which is the cheapest Greek island to visit?

When it comes to value for money, Crete is always a popular choice due to the huge range of hotels and facilities it offers, with Rhodes coming in at a close second. You'll find lots of family-friendly resorts on these islands, too. In terms of smaller islands, Kefalonia and Lefkada are also known for providing plenty bang for your buck.
What's the hottest month in Greece?

Greece is blessed with a Mediterranean climate, meaning the summer season typically stretches from June to September, with July being the hottest month.
What's the coldest month in Greece?

Temperatures in Greece stay mild for most of the year, but they will start to drop in the winter season, with January being the coldest month. It's never too cold to eat feta though, right?
Which Greek island is Mamma Mia filmed on?

Mamma Mia! was filmed on the Greek island of Skopelos, which stood as the fictional island of Kalokairi in the film.