---
Cyprus is a beautiful destination for people looking for delicious food, scorching sun, blue waters and plenty of activities. Whether you're a family or a couple, Cyprus has got you covered.
---
Destination Highlights
Beautiful mountain ranges to explore

Delicious cuisine

A range of wonderful hotels

Suitable for families, friends and couples
Read more about things to do in Cyprus and travel advice for Cyprus.
A stay in Cyprus breathes new life into familiar myths and legends. Think magnificent mountain ranges, dramatic coastlines and tranquil beach holidays, and it's easy to see why this island is often the backdrop for tales about ancient adventures and Hellenistic heroes. With a warm Mediterranean climate, romantic coves and a rich backstory, a holiday in Cyprus is ideal for sun-seeking couples and history buffs alike.
What are the best beaches in Cyprus?
The beaches of Cyprus typically feature warm Mediterranean waters and fine sand. If you're looking for a secluded sunbathing spot, head to Golden Beach – be sure to keep an eye out for shy wild donkeys grazing nearby. Alternatively, the shallow waters of Fig Tree Bay are perfect for families with young children, and Aphrodite's Beach is a great choice for swimming and sightseeing.
Popular Cyprus hotels
Beachfront location

Choice of dining venues

Beautiful on-site spa
By the sea, only 180m from the beach

Day activities and evening entertainment

Award-winning spa
Coral Bay, Paphos, Cyprus
Seafront location

Waterpark

Kids' club
Protaras, Larnaca, Cyprus
Private beachfront location

Lagoon-style swimming pool

Fantastic entertainment
Ayia Napa, Larnaca, Cyprus
Protaras, Larnaca, Cyprus
Unique and classical design

Overlooks the beach

Close to local shops, bars and restaurants
Protaras, Larnaca, Cyprus
Ayia Napa, Larnaca, Cyprus
Ayia Napa, Larnaca, Cyprus
Short walk to the beach

Delicious Greek & international buffet
Ayia Napa, Larnaca, Cyprus
Protaras, Larnaca, Cyprus
Ayia Napa, Larnaca, Cyprus
Stunning Cyprus resorts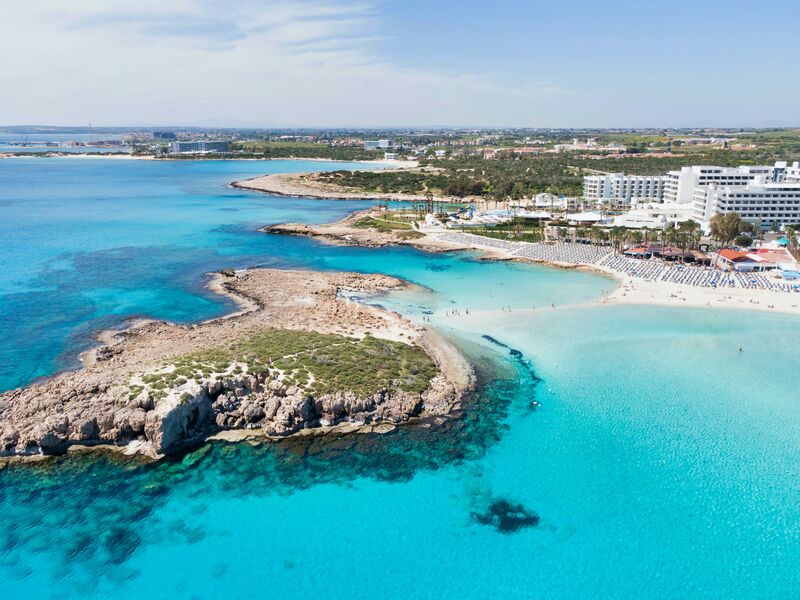 Ayia Napa
With buzzing nightlife, more peaceful spots for families, amazing beaches and stunning sunny skies - Ayia Napa is one for everyone!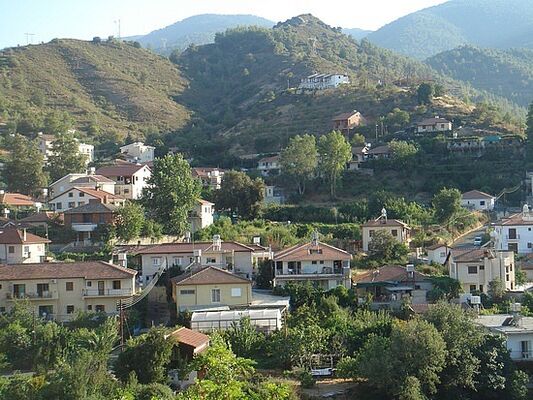 Kakopetria
Kakopetria is a village south-west of the capital Nicosia and is one of the most popular destinations on the island. The village has a natural beauty which...

Larnaca
Larnaca is the oldest city in Cyprus and is one of the major seaside resorts on the island. Larnaca holidays are extremely popular with families as there...


Nissi Beach
Nissi Beach is the quieter area of Ayia Napa, one of the most popular destinations for Cyprus holidays. With its sandy beaches, Nissi Beach holidays are...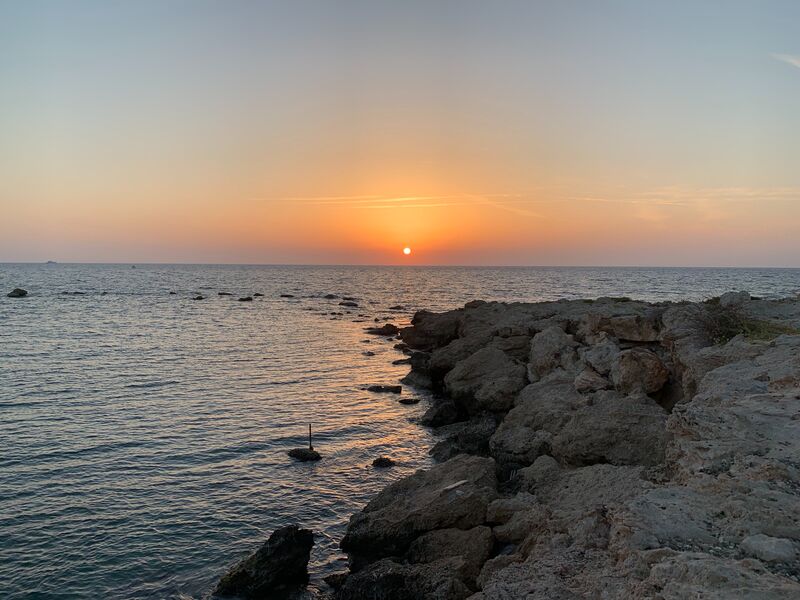 Paphos
With a vibrant blue lagoon, a lively bar scene and the soaring Troodos Mountains as your backdrop, holidays to Paphos never disappoint.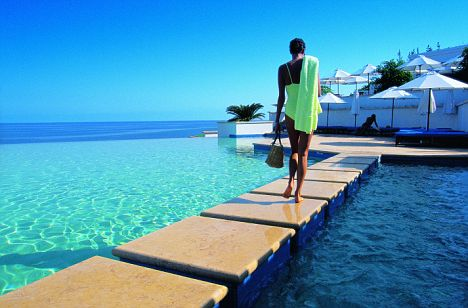 Polis
Polis is known for its beautiful scenery, which will surely be one of the highlights from your holiday. This is a quiet resort situated at the north west...Cyprus holidays.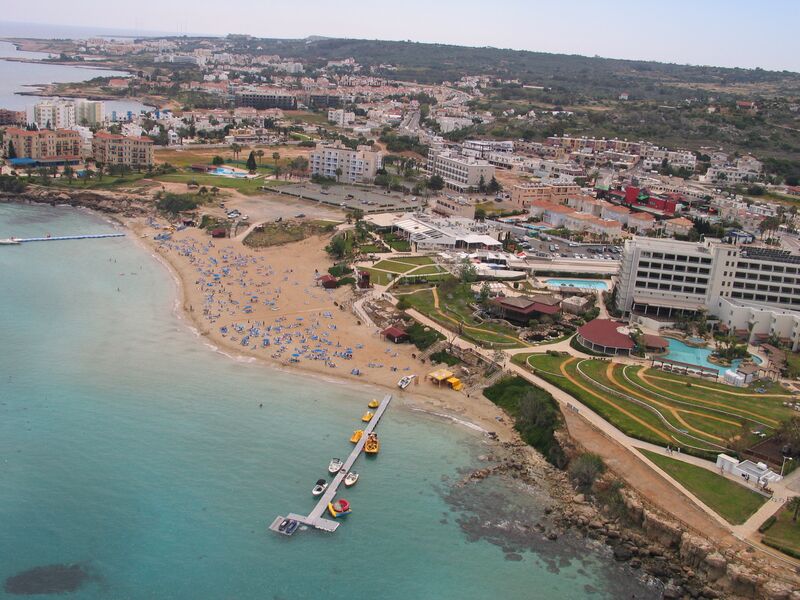 Protaras
Protaras holidays offer a quiet life but with its fun-loving neighbour Ayia Napa, you get the best of both worlds. This is a great choice for family holidays...
Average temperature in Cyprus
Sun-soaked Cyprus offers an average 326 days of sunshine each year, making it a great choice for a brilliant beach break. Visit in July for average coastal temperatures where the thermometer rarely drops below 27°C. Even if you choose to see the island in its low season – between November and February – the temperature tends to be a pleasantly mild 12°C on average.
View destination on a map
Reviews
At On the Beach, we've sent many satisfied customers on Cyprus Holidays for a bit of sunshine. But don't just take our word for it, read some of their 5-star reviews below.
Always use on the beach affordable…
Always use on the beach affordable monthly payments and going back to our favourite hotel in Cyprus never had any problems 5 stars ⭐️
Used onthebeach twice now and I would use again.
Used onthebeach twice now and I would recommend. Although the first time we had to change hotels a couple days before (which initially stressed me out) they sorted it all quickly and the hotel was actually much bigger/spacious and just as nice! Just booked a very cheap place in Cyprus soon. All was easy go do, hopefully it will go through.
Great holiday website.
Really pleased with how easy it was to book our holiday to Cyprus and how competitive it was on price… the cheapest by far!
Managed to book the transfers easily too.
FAQs
How long does it take to fly to Cyprus?

It takes about four and a half hours to fly to Cyprus from the UK.
What's the time difference between the UK and Cyprus?

Cyprus is two hours ahead of the time in the UK.
What currency do they use in Cyprus?

The official currency of Cyprus is the Euro.
What language do they speak in Cyprus?

The official languages spoken in Cyprus are Greek and Turkish.