---
Whale-watching, hiking, sunbathing – whatever you're into, Tenerife has you covered. All part and parcel of being the largest, most popular Canary Island.
---
Save £50 on your holiday
We've been shouting about holidays being the best time of year for forever. So, why shouldn't you be able to get away somewhere nice and relax under the sun? With this in mind, we've knocked £50 off holidays that depart within 10-60 days of booking. Yep, that's right. £50 off our already budget-breaking deals. More jolly, less lolly. Ts&Cs apply*.
*£50 reduction per booking, valid on holidays departing between 10 and 60 days from the point of booking. This offer is subject to availability and can be amended or withdrawn at any time. Applies to new bookings only. Discount is automatically applied to qualifying holidays and the prices displayed include the promotional discount referred to.

Destination highlights
Year-round sunshine

Home to the famous Veronica's Strip

Golden sandy beaches
What are the best beaches in Tenerife?
With over 40 beaches to choose from, snorkellers, sunbathers and sandcastle makers can find their perfect spot of shore in sunny Tenerife. Here are some of the top picks…
Playa del Duque – A relaxing sandy shore with plenty of sun loungers for hire, this beach is perfect for those wanting to spend the day under the sun, with local restaurants and bars nearby along the promenade.

Mesa del Mar – Located in the north of the island, this unspoilt slice of paradise is a real hidden gem and will never disappoint.

Playa de las Teresitas – Stretching to around 2km in length, this soft sandy beach is a fantastic choice for families or couples who love relaxing or snorkelling.

Playa de las Vistas – One of the most popular beaches on the island, unwind on a sunbed, play beach games or try out watersports at this golden beach.

Playa Los Gigantes – Sat at the base of giant cliff sides, this black sand beach offers a unique beach day. With calm waters and minimal breeze, you can comfortably unwind on the volcanic sands and take in the stunning views.
What are the top hotels in Tenerife?
When it comes to where to stay in Tenerife, we've got you covered. Our huge range of Tenerife hotels offers everything from All Inclusive resorts to beachfront boutiques.
Popular Tenerife hotels
Costa Adeje, Tenerife, Spain
175 restaurants and 25 attractions nearby

Adult-only hotel

Sea View rooms offer great sunset views
Playa De Las Americas, Tenerife, Spain
Kids' club

Swimming pool

200m from the beach
Playa De Las Americas, Tenerife, Spain
Costa Adeje, Tenerife, Spain
A cool design in the style of a Greek palace

Attentive and friendly staff

Fantastic entertainment
Playa De Las Americas, Tenerife, Spain
Spacious swimming pool

On-site bar and restaurant

In the heart of the action
Playa De Las Americas, Tenerife, Spain
Costa Adeje, Tenerife, Spain
Costa Adeje, Tenerife, Spain
400m from Fanabe Beach

Outdoor pool area

Teen Lounge with PlayStations
Playa De Las Americas, Tenerife, Spain
Costa Adeje, Tenerife, Spain
Top-class all-inclusive cuisine

Clean and spacious with great service

Three swimming pools to choose from
Costa Adeje, Tenerife, Spain
Costa Adeje, Tenerife, Spain
Gigantic pool area

Daytime activity programme

Fantastic views
Los Cristianos, Tenerife, Spain
Games zone and mini club

Only 300m from the beach

3 swimming pools and poolside bar
El Medano, Tenerife, Spain
Swimming pool overlooking the sea

Relaxing spa with Jacuzzi and sauna

FREE Wi-Fi means you can share those Instagram stories easily
Playa De Las Americas, Tenerife, Spain
Only 200m from the beach

Large swimming pool

Spa and wellness centre
Golf Del Sur, Tenerife, Spain
Activities for the whole family

Whirlpool

Fairytale theme
Puerto De La Cruz, Tenerife, Spain
Costa Adeje, Tenerife, Spain
Costa Adeje, Tenerife, Spain
Costa Adeje, Tenerife, Spain
Swimming pool overlooking the sea

Friendly and attentive staff

Set along a seaside promenade
Stunning Tenerife resorts

Costa Adeje
Costa Adeje has three beautiful beaches to choose from. Playa Fanabe is the largest of the three, at nearly 1km in length, which is great for paddling...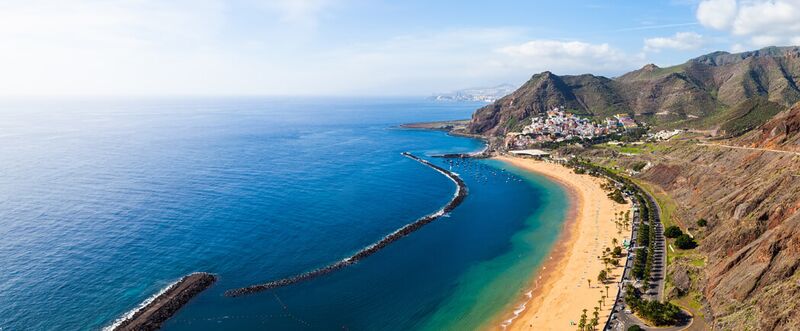 Costa Del Silencio
When thinking of Tenerife, many automatically conjure up images of gorgeous beaches, great watersports and a never-ending nightlife. Why? Because it's...Tenerife holidays are among the finest in the world for all of the above - so a safe haven far from the madding crowd is in order!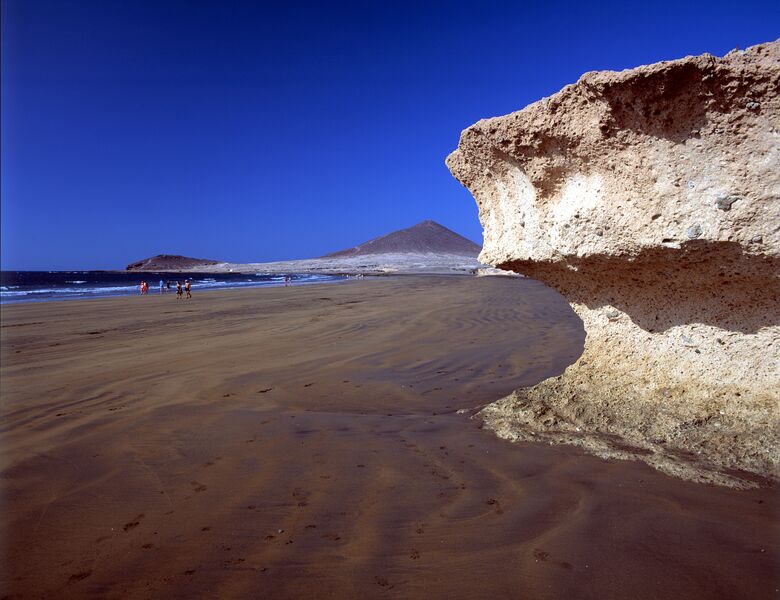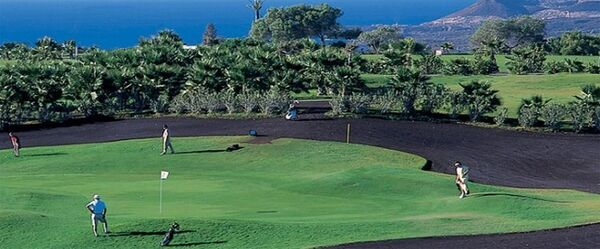 Golf Del Sur
A holiday in Golf Del Sur will find you a stone's throw away from the island's famed nightlife and great party atmosphere, but many tourists now elect...Tenerife holidays. The southern resort of Golf Del Sur is just that: beautiful, quiet and strewn with laid-back bars and a huge golf course, the perfect locale for those...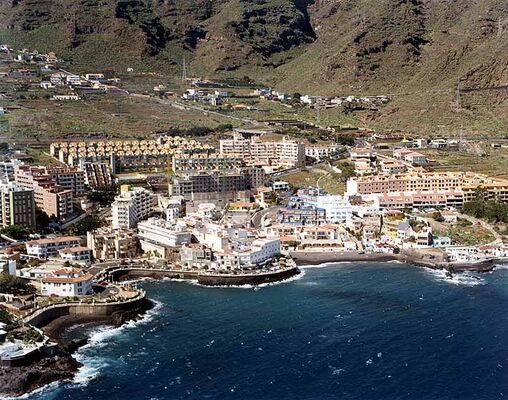 Las Caletillas
Tenerife is famous the world over for the great nightlife and all-night partying that it affords. Away from this, there's the amazing beaches, some of...

Los Cristianos
A four-hour flight whisks you to the golden beaches at the beautiful oceanic resort town of Los Cristianos, on the southwestern coast of Tenerife.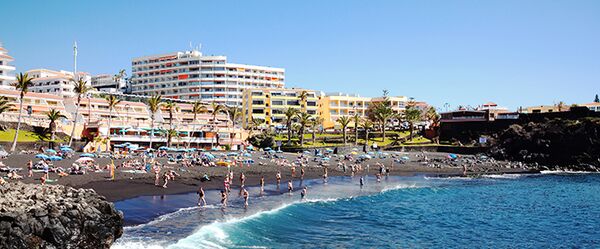 Playa De La Arena
Why, you may ask, is Tenerife top of many a tourist's hit-list? Well, it could be the permanently clear skies, the beautiful sunny weather all year round,...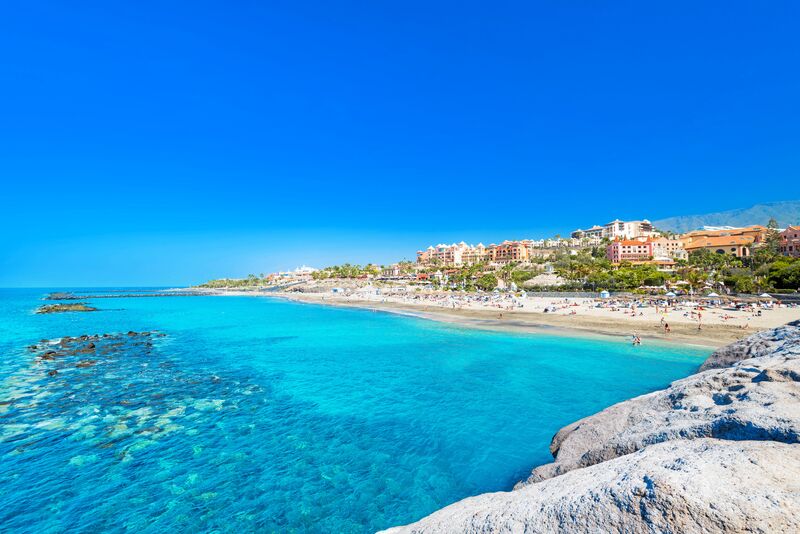 Playa De Las Américas
Sunbathe along the Blue Flag coastline by day, party on the sands by night - in Playa de las Americas, it's always beach time.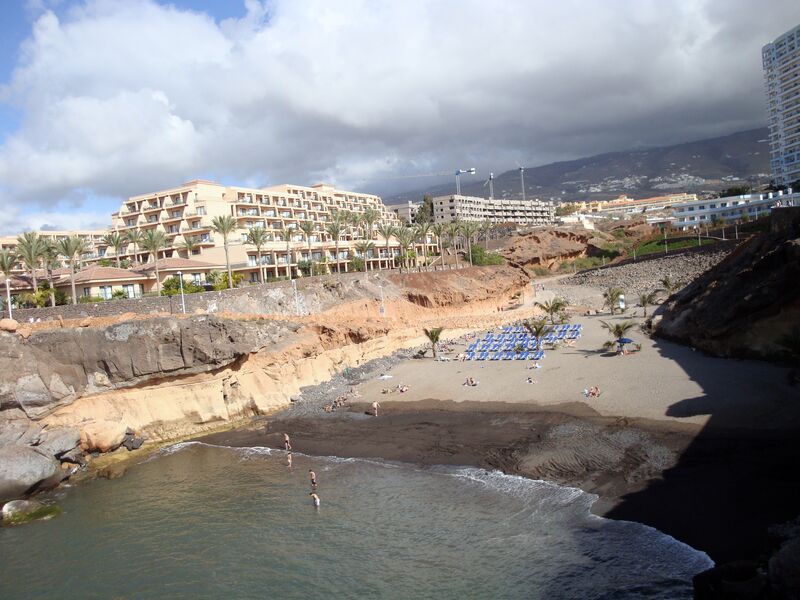 Playa Paraiso
The newly constructed resort of Playa Paraiso is the antithesis to the Club 18-30 style parties and all-night partying that many people associate with...

Puerto de la Cruz
Tenerife holidays might have you imagining a raucous nightlife with tourists merrily wending their way along what could be a sunnier, palm-ier version...

Puerto Santiago
There are some quieter seafronts in Tenerife that would befit an undiscovered resort, albeit one with all the amenities you could wish for.

Santa Ursula
A quiet, remote town on the north coast of Tenerife, Santa Ursula is the ideal holiday destination for anyone looking to spend a week lounging by the pool...
Average temperature in Tenerife
Tenerife has a warm climate with year-round toasty temps and plenty of sunshine. Winter average temperatures sit around 18 degrees whilst summer highs can reach 30 degrees regularly.


View destination on a map
Reviews
At On the Beach, we've sent many satisfied customers on Tenerife Holidays for a bit of sunshine. But don't just take our word for it, read some of their 5-star reviews below.
Always use On the Beach for holidays...
Always use On the Beach for holidays abroad. Just an easy and simple way to book a holiday, and always had a great time.


Excellent
Always use on the beach and always have a fantastic pain free holiday, easy to use service and friendly helpful staff when needed, 😀


Absolutely brilliant service
Absolutely brilliant service and excellent customer support 👏


FAQs
How long does it take to fly to Tenerife?

It takes about four and a half hours to fly to Tenerife from the UK.
What's the time difference between the UK and Tenerife?

The local time in Tenerife is one hour ahead of the UK.


What currency do they use in Tenerife?

The official currency of Tenerife is the Euro.
What language do they speak in Tenerife?

The official language spoken in Tenerife is Spanish.