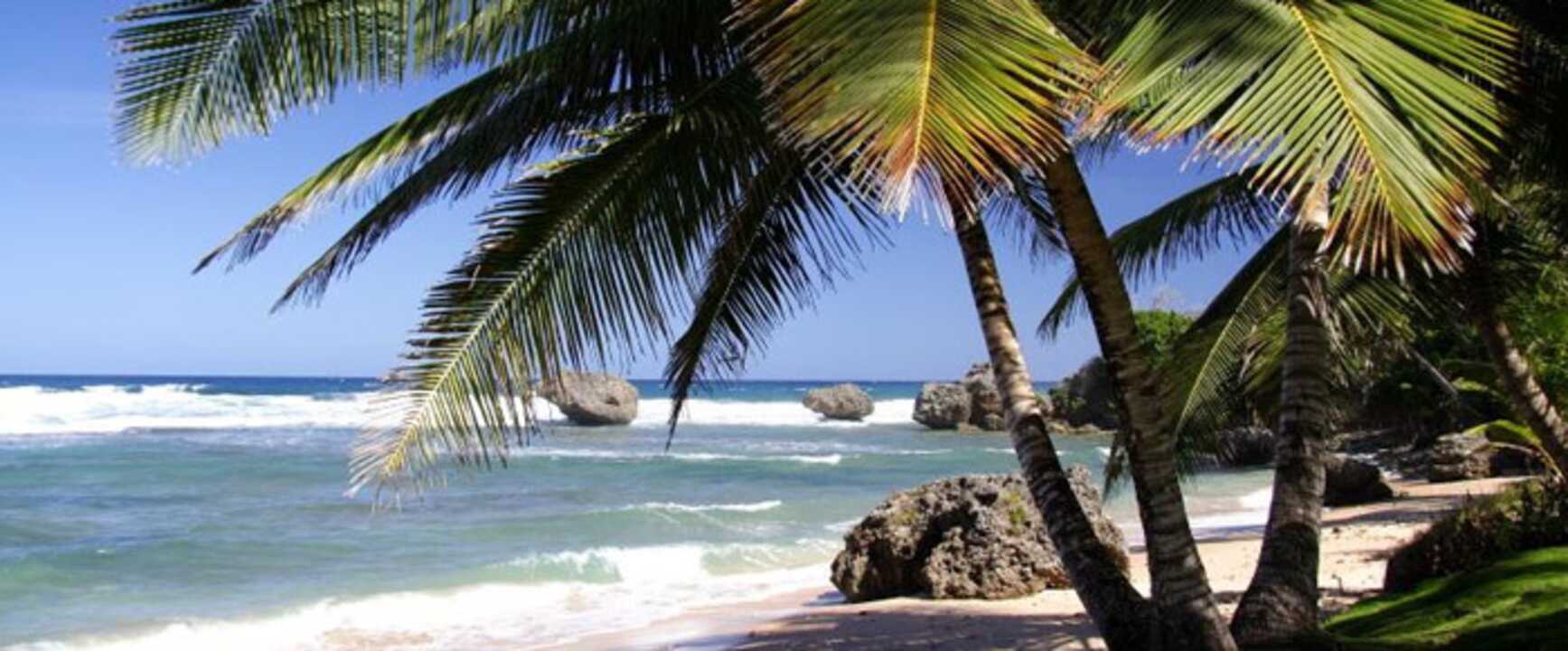 Aside from the convenience, a Barbados holiday offers exotic beach life, great restaurants, outstanding landscapes and famously warm friendly locals. Barbados is fringed by coral reefs which makes it perfect for scuba diving and snorkelling. The tropical climate and light trade winds make for a perfect beach holiday. Why not take a tour and swim with turtles or go whale and dolphin watching?
Nightlife
There are no shortage of great restaurants in Barbados offering a unique Caribbean and European blend. Seafood comes high on the menu, whilst beef, pork and chicken dishes are cooked superbly in both the Caribbean and European traditions. Names such as Amanda's Creole Cuisine, Cuz's Fish Shack and Buzo Osteria Italiana go some way to demonstrating the diversity of the fare on offer.
The nightlife in Barbados is equally varied, offering something for everyone, from dinner shows, to reggae concerts to European style karaoke and clubs. The Bajan Roots and Rhythm dinner show offers both local food and a spectacular show typical of the musical and dance traditions of Barbados. A visit to Barbados isn't complete without visiting The Boatyard which is a great beachside venue perfect for lazing on the beach or taking advantage of their water activities and trampolines. They also serve great food and cocktails, and also have bands playing in the evening.
Landscape
The landscape in Barbados varies greatly: rocky coastlines contrast with sandy beaches, whilst rich green parks and forests meet with banana plantations. Typically, a reminder of home resides in the many large cultivated parks, resplendent with long green lawns and well kept shrubs. Whether you wish to stroll, hike, or just loll, your holiday in Barbados is sure to be remembered for the diversity of the landscape.
Barbados is an island located in the Western Atlantic and forms part of the Lesser Antilles chain of islands. Ruled by the British Empire for nearly 300 years, it has a strong British influence, sometimes being referred to by its colonial nickname 'Little England'. Here everything from British style formal suits to cricket, to gin and tonic can be found in a climate the Britons can only dream of when at home!
The Barbadians (or Bajans) have been ever loyal to Britain, sending a telegram to the U.K. at the outbreak of World War Two in 1939 reading: "Don't Worry. Little England is with you!" You can be sure that you'll be made to feel welcome in Barbados - the perfect choice for your Caribbean holidays!
View destination on a map
Barbados Weather
Barbados has a tropical climate, cooled by winds coming off the Atlantic Ocean. Barbados holidays are characterised by hot days spent cooling off in clear waters and long nights of socialising, unwinding and dancing on the beach!
High temperatures range from 28 to 35° Celsius and low temperatures range from 21 to 23° Celsius, making a Barbados holiday comfortable, whilst guaranteeing you'll get that perfect tan!
Quick showers fall throughout the second half of the year, the first half of the year being the most popular time for Caribbean holidays. The great thing about the weather here is that soon after a shower the skies are cleared again; the rain making for a refreshing shower in the high summer heat.
Things To Do on Barbados Holidays
If you are considering a Barbados holiday you'll pleased to know that Barbados offers attractions to suit everyone. With over 1,000 shops your holiday in Barbados could be the ideal time to seek out the jewellery or clothing item you've long wished for! St. James and Bridgetown are the main shopping centres.
Those interested in flora and fauna should seek out Flower Forest in St.Joseph, a horticultural park, where you can see in the open air the kind of visual delight emulated in the tropical dome of the Eden Project!
For those interested in history head to Gun Hill Station, a tower built in 1918 in defence of the island, now holds a collection of military memorabilia. From this vantage point you can also access a superb view of Barbados.
Anyone planning a Barbados holiday clearly has the beach in mind, and in this respect Barbados is bound to satisfy. From the cool shade offered by the over hanging trees in Churchpoint, to the more traditional clear sea and sand of Freshwater beach at St. Michael, sunbathing in Barbados is a must. For those with adventure in mind Casauarina Beach offers great waves for surfing!
Culture
The biggest annual cultural event in Barbados is the Crop Over festival, held to celebrate the harvesting of sugar. The festival is held over 5 weeks and boasts carnival processions, fireworks, music and dance! This really is a celebration of national pride, yet one that demonstrates the diversity of culture in Barbados and its affinity with other Caribbean island nations. When you plan your Barbados holiday be sure to book in the festival period!