---
Sunkissed beaches, rustic mountains, action-packed resorts and traditional villages - there are plenty of reasons why Majorca is such a holiday hotspot, and those are just a few of them!
---
Destination Highlights
Family-friendly resorts

Adult-oriented party resorts

Great beaches

Easy to get around and explore
Read more about things to do in Majorca and travel advice for Majorca.
What are the best beaches in Majorca?
From lively to secluded, Majorca is the place to go for a perfect beach break. If you're looking to take the family then Alcudia Beach is perfect for you. 3km of gently sloping sands, calm and shallow waters, and enough to keep the whole family entertained - it's the ideal spot for a family beach day. Heading out on a mates escape? Magaluf Beach offers a lively atmosphere with plenty of space. Did we mention, it's lined with beach bars? The beach of Puerto Pollensa is perfect for a relaxing beach day that caters for everyone. With plenty of facilities, a gorgeous marina with restaurants and bars and gently sloping sands, it ticks all of the boxes. Looking for a romantic stroll? Majorica is home to a number of secluded coves and off-the-beaten-track small sandy bays with crystal-clear waters. We recommend trying Platja des Caragol, Cala Estellencs or Portals Vells.
What are the top hotels in Majorca?
Majorca is packed full of great hotels. Whether you're on a big family vaycay, whisking your significant other away for a romantic escape or just getting away for a few days with friends, there's somewhere for you in Majorca.
For plenty of family fun, head to Club Mac Alcudia. This large resort offers an extensive activity programme for kids, an on-site waterpark, tons of fun activities such as minigolf, and a choice of dedicated age-specific kids clubs. Another great choice for families is the Sol Barbados. Located just 150m from the beach, this family-friendly resort offers everything you need for a family holiday, in a central location - perfect for exploring.
A great Majorca holiday doesn't have to involve the kids. If you're leaving the kids at home or simply looking for a child-free hotel then Majorca has plenty to offer. For a lively getaway full of pool parties, waterslides and funky rooms, it has to be BH Mallorca. If you like relaxing to island beats, poolside drinks and dancing until dawn, then this is the hotel for you. Looing for something quieter? THB Gran Playa is an adult-only paradise just 50m from the beach offering a lovely pool area, a laid-back bar and stunning sea views.


Popular Majorca hotels
Beach club

Outdoor pool and sun terrace with DJ

Lively atmosphere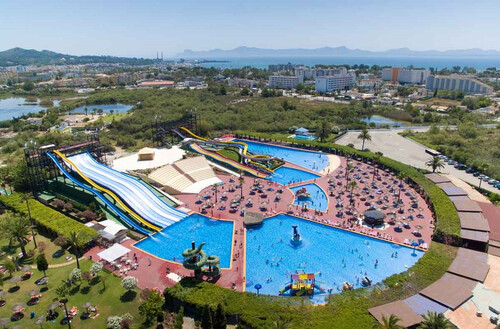 FREE access to Hidropark Alcudia waterpark

Beautiful hilltop location between two bays

Seven swimming pools and a leisure lake
Pool parties held by resident DJs

Ideal location right next to a beautiful beach

24-hour gym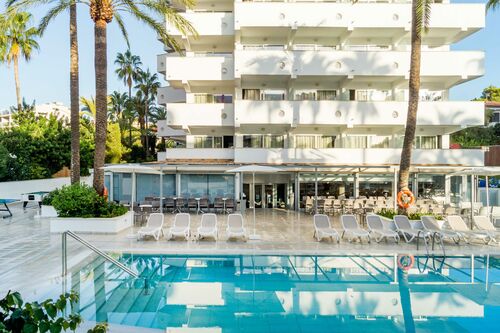 Palma Nova, Majorca, Spain
Adult only

Only 300m from the beach

Outdoor pool with sun loungers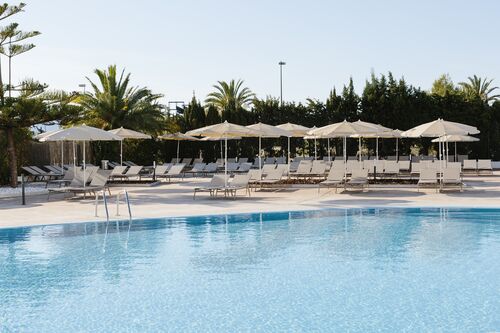 2 outdoor pools

Fabulous entertainment

Relaxing spa and wellness centre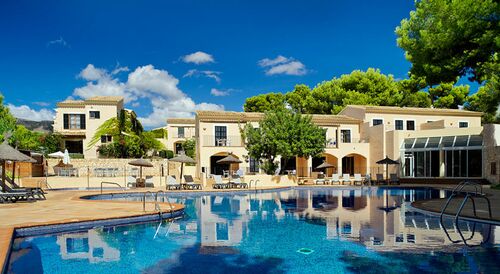 Costa D En Blanes, Majorca, Spain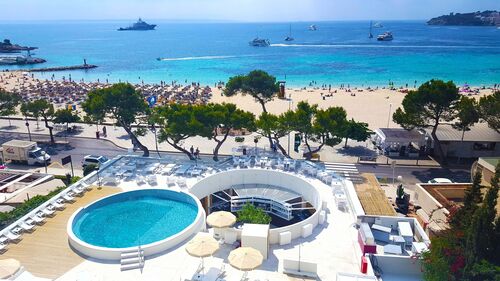 Palma Nova, Majorca, Spain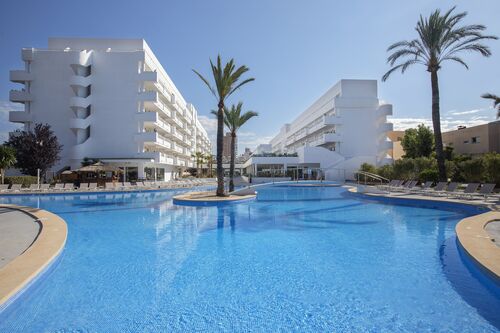 Indoor and outdoor swimming pools

Ideal central location

200m from the beach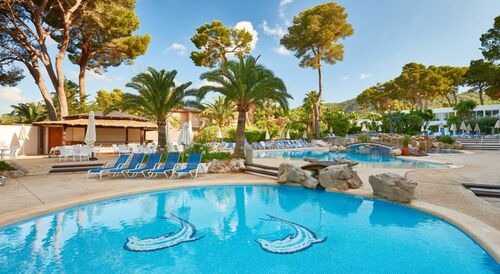 Cala Bona, Majorca, Spain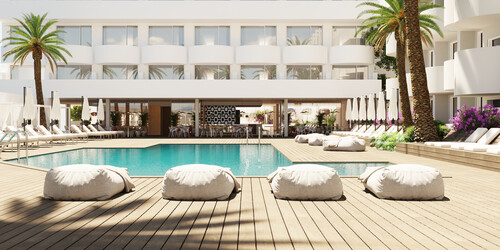 Palma Nova, Majorca, Spain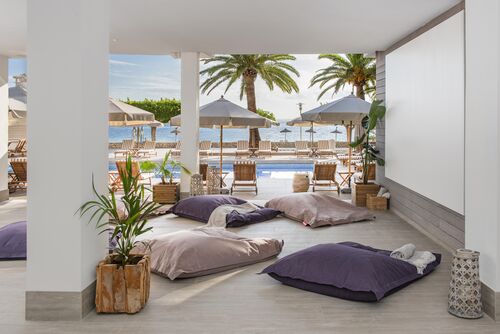 Palma Nova, Majorca, Spain
Located along Palmanova Beach

Restaurant with sea views

Relaxing pool area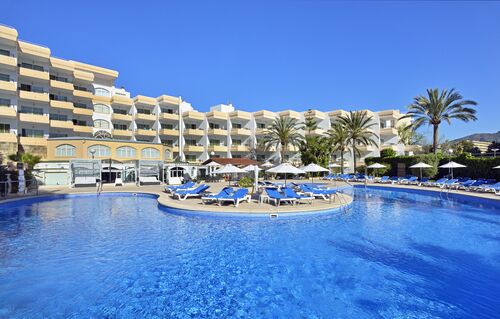 Palma Nova, Majorca, Spain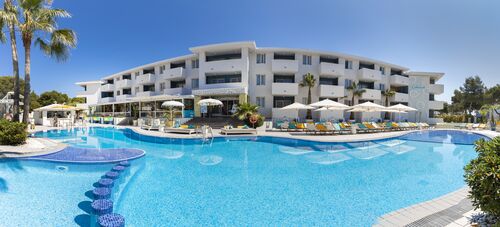 Popular with partygoers

Close to bars & the beach

Live DJ sets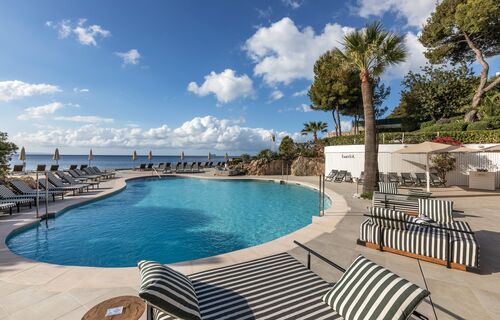 Located on an exclusive beach

2 swimming pools

Choice of restaurants & bars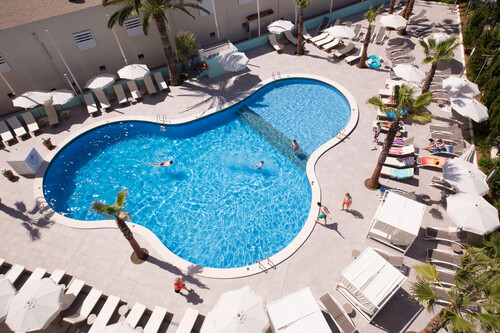 Exclusive chill out pool

FREE access to nearby waterpark

Spacious sun terrace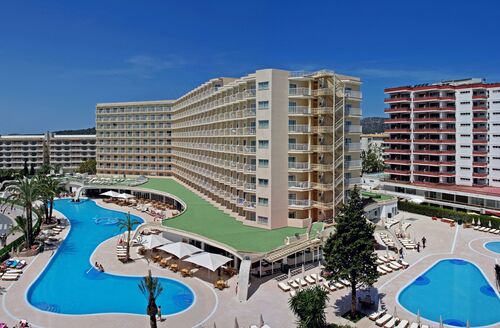 Great location

Spacious outdoor pool

Facilities for kids!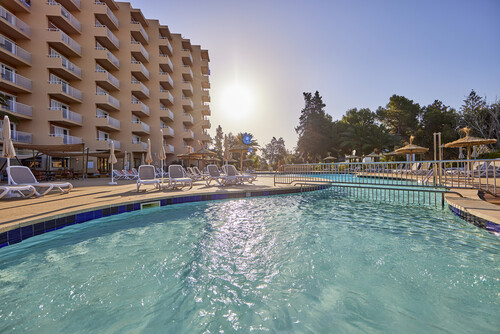 Palma Nova, Majorca, Spain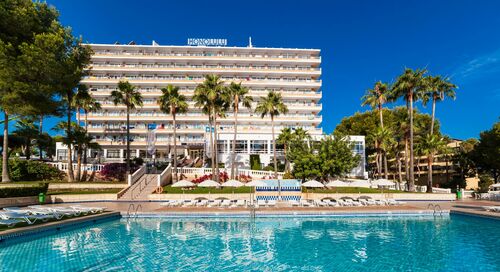 Torrenova, Majorca, Spain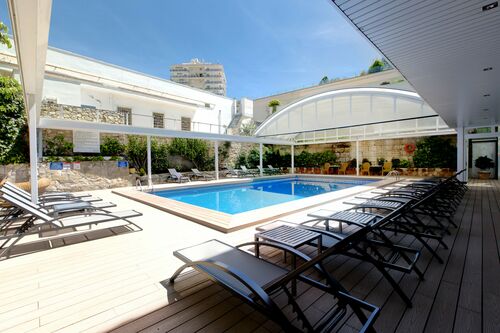 Palma Nova, Majorca, Spain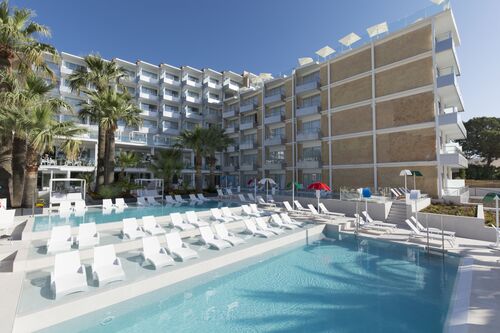 Palma Nova, Majorca, Spain
Stunning Majorca resorts

Alcudia
A historic town with picturesque cobbled streets, Roman ruins and cosy coffee shops meets the upmarket coastline and marina in this holiday hotspot.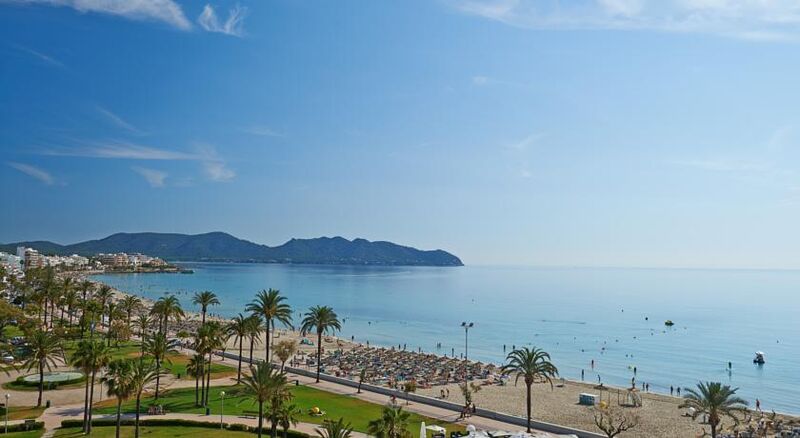 Cala Bona
Those wanting a relaxing holiday without the stresses of daily life will love the simplicity of the newly rejuvenated fishing village of Cala Bona. Not...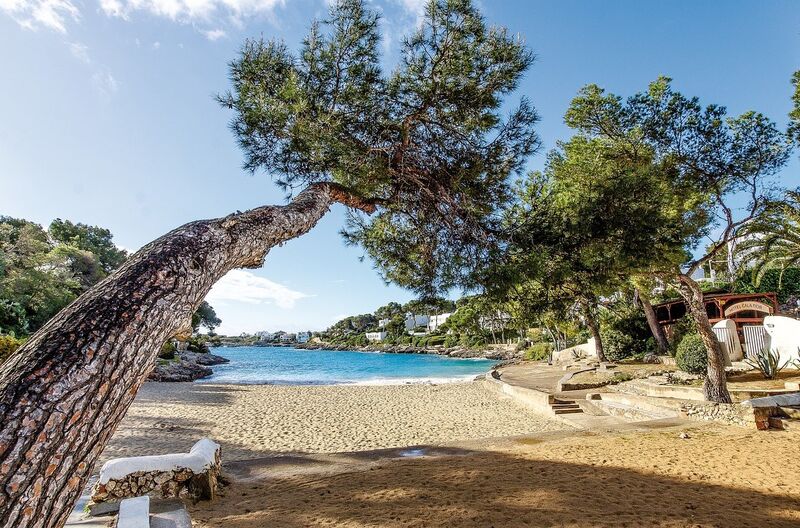 Cala D Or
Crystal waters, year-round warmth and bars that create a buzzing atmosphere along the marina. You can see why couples and families love Cala d'Or.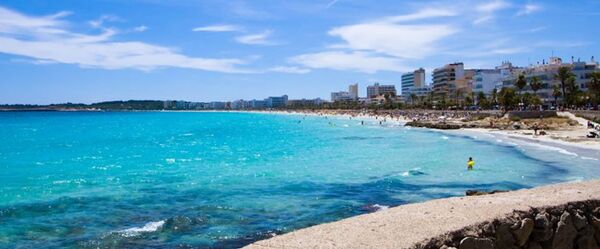 Cala Millor
The modern resort of Cala Millor is one of the best resorts along the east coast and is the perfect destination for a family holiday to Majorca rather than those looking for bars and nightclubs. The nearby resort of Cala Bona can be easily reached by a short walk and the resorts of Sa Coma and...

Calas De Mallorca
Only 44 miles away from Palma airport, Calas de Mallorca is a modern, purposely built resort which is perfect for families. There is plenty for families...Majorca holidays will enjoy the fabulous beaches on offer, especially when the sun hits it's peak in the summer!

Can Pastilla
Lazy, sandy strolls in the sunshine, afternoons spent in the calm, Balearic Ocean waters and delicious Catalan cuisine. This idyllic Majorcan resort is...

Can Picafort
Situated on the north-west coast of the stunning island of Majorca, Can Picafort is the perfect place for an easy-going beach break under the dazzling...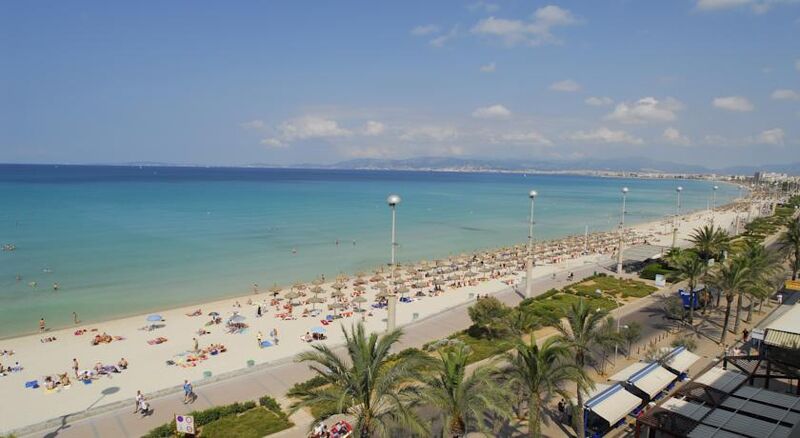 El Arenal
El Arenal is situated along the central south coast of Majorca and is approximately 6 miles east of the capital, Palma. The resort lies at the eastern...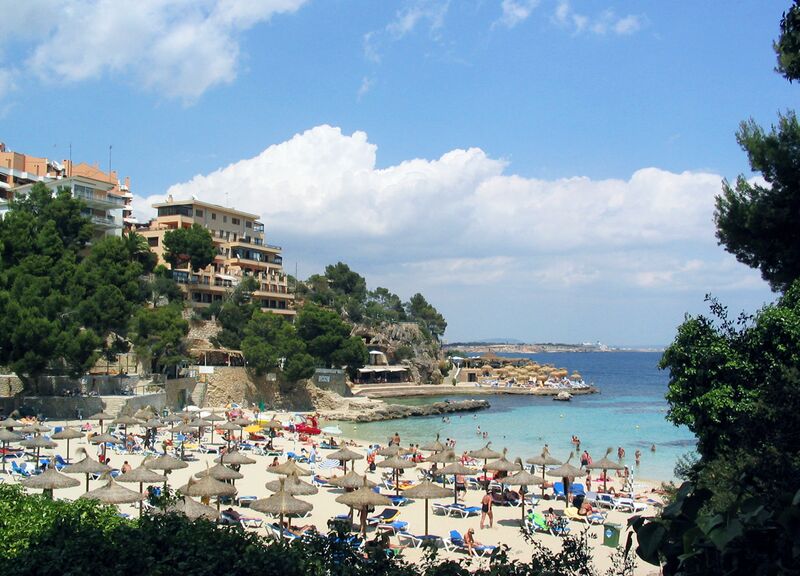 Illetas
Only a short distance from the airport, Illetas is one of the most easily accessed resorts in Majorca. Situated on the south west coast, this resort is...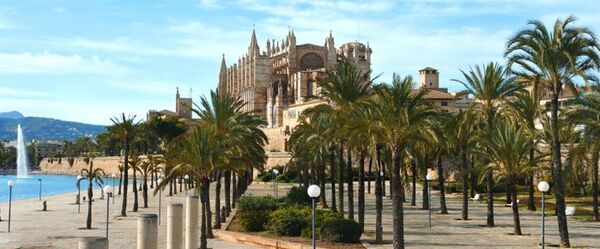 Palma
Craving some adventure from your next escape? A city break to Palma provides all the excitement you could ever wish for, without compensating on those...

Palma Nova
A tourist hub of Majorca, Palma Nova has it all. A great choice of hotels, activities for the whole family and a number of restaurants and bars.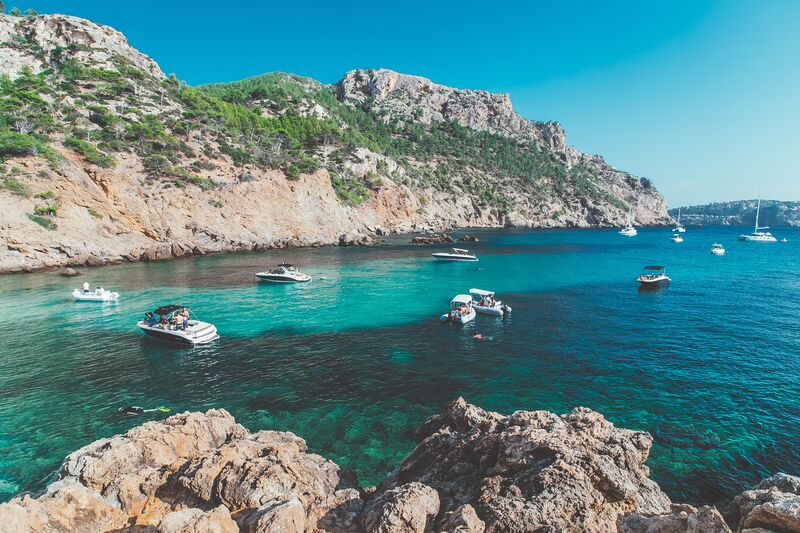 Puerto Pollensa
A charming town, a chic marina and a gorgeous sandy crescent. If you're looking for a relaxing Majorcan break, Puerto Pollensa is the perfect choice.

Sa Coma
Holidays in Sa Coma are perfect if you are looking for plenty to do in a delightful modern resort. Situated on the east coast of Majorca, this is a family-friendly...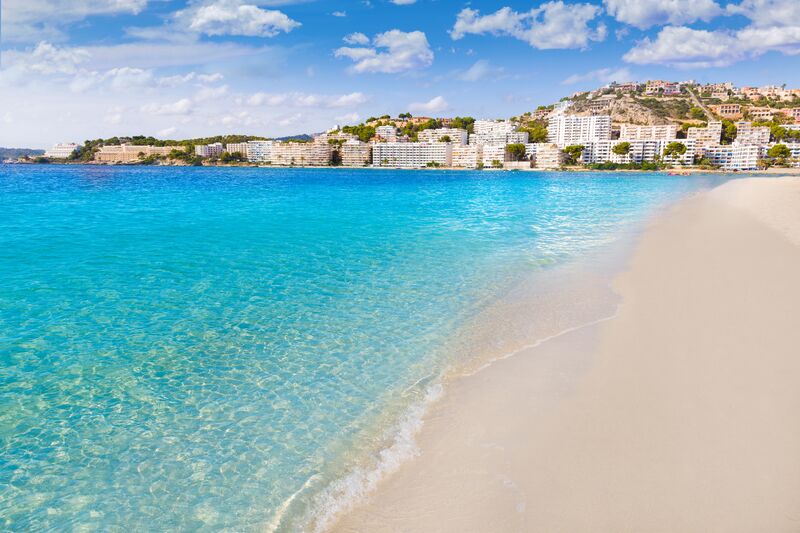 Santa Ponsa
Looking for a relaxing beach break in Majorca? Santa Ponsa is just the ticket with a large sandy bay, picturesque cove and plenty to do for all ages.
Average temperature in Majorca
Located in the Mediterranean, Majorca boasts great weather all year round. The summer months see an average temperature of 27°C with highs of 30°C in August. Winters are slightly cooler with peaks of 16°C and an average of 6 hours of sunshine per day.


View destination on a map
Reviews
At On the Beach, we've sent many satisfied customers on Majorca Holidays for a bit of sunshine. But don't just take our word for it, read some of their 5-star reviews below.
On the Beach have been fantastic
On the Beach have been fantastic , ease of booking the holiday online to getting to resort , I sadly have contracted covid out in Majorca but I have a wonderful lady from On the Beach call me everyday to check on me and offer help and assistance as I needed to get my autistic son home to safety of the uk so he didnt contract it they assisted me every step of the way , I have to stay for another 6 days and have been put in isolation in Palma covid hotel . I will be using them again for my holidays for the way they have helped me so far here in Majorca great company just remember to take out travel insurance its worth its wait in gold.
Very Simple To Book
Have just booked holiday for Majorca in May 2022, very simple process, all set out simply and almost immediate e-mail confirming all details of travel insurance etc
So far happy with on the beach
So far happy with on the beach! Booked our holiday which we are looking forward to. Just waited a couple of days to book the other part of our family for the holiday representative to confirm that booking. Now looking forward to our holiday and hopefully everything will run smoothly 🤞
FAQs
How long does it take to fly to Majorca?

It takes about two hours and 30 minutes to fly to Majorca from the UK.

What's the time difference between the UK and Majorca?

Majorca is one hour ahead of the UK.
What currency do they use in Majorca?

The official currency of Majorca is the Euro.
What language do they speak in Majorca?

The official language spoken in Majorca is Spanish.