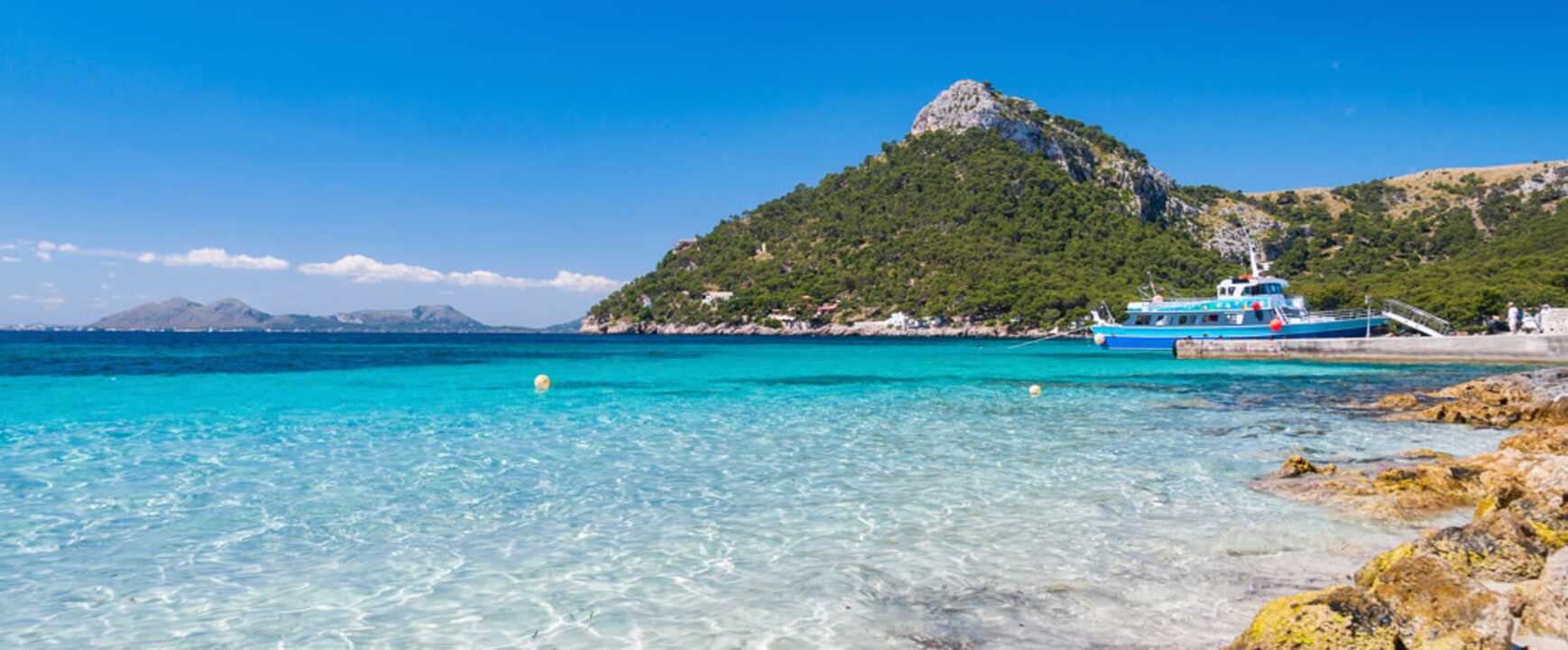 With a short flight time, year-round sunshine and plenty of beaches to relax on, it's no surprise that Majorca continues to prove popular with British holidaymakers. Palma, the capital city, is full of history and charming architecture whilst livelier resorts such as Magaluf are perfect for party holidays. BeachesMajorca is home to over 200 beaches, ranging from those that are busy all day long to quieter hideaways. The sandy beach in Peurto Pollensa has a long promenade, a variety of watersports and restaurants within reach. Majorca's longest beach, Alcudia Bay, is a popular family-favourite due to its shallow waters and flat sand. CultureLike most Mediterranean countries, Majorca holds afternoon siestas so many of the local shops will be closed at some point between 13:00-17:30. The island is also known for its traditional festivals such as Festes de Sant Sebastià which celebrates Palma's patron saint - St. Sebastian - with bonfires, food and live music. Food & DrinkThe cuisine in Majorca is similar to that of mainland Spain with favourites including a combination of fresh seafood and vegetables, both of which are harvested on the island. Typical dishes include panada, a pie containing meat and vegetables and paella, a rice dish that usually contains seafood or other meat along with a range of vegetables. Popular drinks include herbas secos, a herb liquor that varies in sweetness depending on your own personal taste. NightlifeMagaluf is the liveliest resort in Majorca and with world-famous clubs such as BCM and Stereo Bar, it's no surprise that partygoers continue to return. Most resorts offer live music and other entertainment such as flamenco dancing and karaoke while you will also find a handful of cocktail bars if you fancy something more chilled. Important InformationFlight Time: 2h30 Time Difference: +1 Currency: Euro Official Language: Spanish
View destination on a map
Majorca Weather
Located in the Mediterranean, Majorca boasts great weather all year round. The summer months see an average temperature of 27°C with highs of 30°C in August. Winters are slightly cooler with peaks of 16°C and an average of 6 hours of sunshine per day.
Things To Do on Majorca Holidays
Cathedral de MallorcaCathedral de Mallorca (also known as La Seu) was constructed in the 13th century and has one of the largest rosettes in the world. The cathedral is located in the capital city of Palma and has a recently renovated museum where visitors can buy gifts and learn more about the history of the museum. Jungle Parc Jungle Parc is home to the largest tree adventure in the Balearic Islands, located in the shade of a 9 hectare pine forest in Santa Ponsa. Activities at the park include vines, ropes and zip wires, which makes it a great place to enjoy a family day out in the sun. Shopping in Palma Mallorca's capital offers narrow and quirky streets that are packed with shops selling everything from handcrafted products, homemade food to quirky gifts. Porto Pi Centro Commercial is the largest shopping centre in Palma and boasts a number of well known brands including Pull and Bear and Zara.
Majorca Resorts