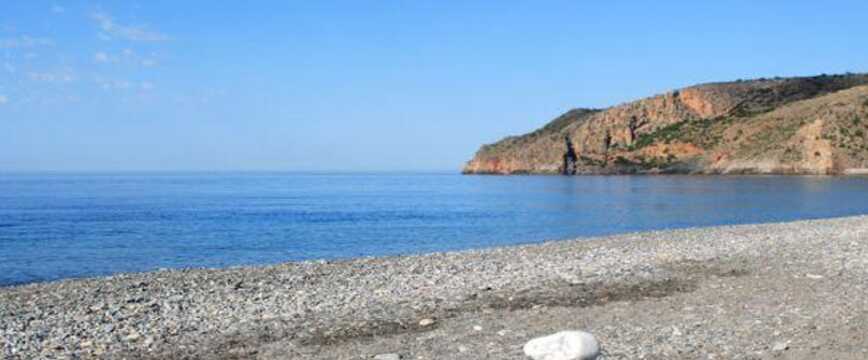 Malia is undoubtedly one of Crete's highlights with magnificent beaches, fascinating archeology and famously pulsating nightlife. This is a resort for all occasions whether you want to party or chill out, enjoy the sun, sea and sand or delve into the local culture.
The resort of Malia is located on Crete's north coast between Agios Nikolaos and Heraklion, easy to get to from the main airport and a great base to explore the west of the island. On the Beach can arrange the best deals on flights and accommodation to make life easy for you, so book now for your perfect Crete holiday!
Malia is, perhaps, most famous for its lively nightlife. There's plenty of great eateries to enjoy an evening meal, and after that, as the sun goes down, the resort really comes to life! From dusk 'til dawn the many bars and clubs are thronging with young revellers dancing the night away. The two main clubs are Apollo and Zoo, and there is also the Mean Fiddler that offers music and dancing with an Irish flavour. With a vibrant party atmosphere, Malia has been called Crete's 'nightlife capital' and it's no surprise why!
However, should you fancy a quiet night out with a nice meal and a relaxing stroll, you should head to nearby Hersonissos or Sissi for a chilled out evening of local delicacies, tasty cocktails and pleasant strolls along the beachfront promenade.
View destination on a map
Malia Weather
Malia enjoys a typically beautiful Mediterranean climate with long, hot summers and mild winters. June to September are the most popular times to go on Crete holidays because of the ideal sunny weather; at their peak temperatures can reach 40° Celsius, which is perfect for working on your tan!
Spring is fresh and lovely, with colourful bursts of wild flowers scattered across the countryside while autumn is pleasantly peaceful. In the winter the weather in Crete can be wet and sometimes cooler with occasional rain showers.
Landscape
The coast at Malia is awash with beautiful sandy beaches lapped by the brilliant-blue Cretan Sea. Huge stretches of sand lie to the east of the main resort, with a central section that has great facilities for sunbathing and swimming as well as bars immediately on hand. Further east, towards the Tropical Beach, is quieter and a little more chilled out, while families may want to use the child-friendly facilities at Sun Beach Hotel. While the resort is teeming with shops and bars, a little way inland you can experience a more traditional atmosphere in the winding streets of the old village.
Things To Do on Malia Holidays
The Minoan Palace of Malia lies on a quiet costal plain to the east of Malia, away from the bustle of the resort. Set against a backdrop of mountains these important archaeological ruins are incredibly evocative, and unlike the palace at Knossos there has been no reconstruction, so the site is largely as the Minoans left it. The palace was first built in 1900BC, and the remains of a large town are being excavated nearby.
Further east you can visit the Milatos Cave that contains a shrine and casket of bones in memory of those who were killed here by the Turks in 1853 during the war of independence.
Culture
Malia has a long history reaching back into antiquity; Malia's Minoan palace was originally constructed in 1900BC during the Middle Bronze Age. Following the end of the Minoan era Malia, like the rest of Crete, experienced a succession of invasions and occupations from Romans, Byzantines, Venetians, and Turks, finally becoming part of Greece in the early twentieth century. The shrine in the Milatos Cave bears testimony to the struggle for independence from Turkish rule.
Apart from Malia's beaches and pulsating nightlife there's plenty of culture to experience. On International Tourist Day in September The Malia and Stalis Festival takes place, with traditional Greek music, dance and Cretan culinary specialities to sample. Huddled around the square in Malia old town are several tavernas that host evenings of traditional Greek music and food throughout the summer.
The centre of Crete's religious calendar is Holy Week, and like the rest of the island Malia village has celebrations to mark this special time of year.
Book a Malia Holiday now!
Malia is a fantastic Crete holidays destination with so much to offer: buzzing nightlife, beautiful beaches and fascinating archeology. On the Beach has amazing deals on flights and accommodation in Malia, so book now for an idyllic holiday in the sun!