Read more about Halkidiki
Halkidiki is a peninsula off the Greek mainland that extends southeast away from the city of Thessaloniki, in southern Macedonia. The peninsula resembles a hand, with three green fingers of land trailing into the blue Aegean Sea.
Halkidiki holidays are great for sun and beach worshipers and is mostly unspoilt and not as touristy as many of the Greek islands like Kos and Zante. With cheap flights and plenty of beach resorts dotted along Halkidiki's coastline, it is the perfect place for a relaxing holiday as a couple or with the family.
Every kind of nightlife is available for people on Halkidiki holidays: traditional tavernas, restaurants, bars, clubs, and cafes. Afytos is a pleasant place on Kassandra to spend an evening with restaurants serving local fare and live Greek music in the bars during summer weekends. Livelier nights can be had at the Pasha Bar at Nea Flogita. In Sarti, over on Sithonia, you can party all night at The Goa Bar.
Most of the larger resorts and towns have bars and clubs that stay open late during the summer, if you are after a more chilled out evening there are many traditional tavernas in the villages. In nightlife as in everything, all tastes are catered for in Halkidiki!
The eastern peninsula, Mount Athos, is a holy mountain, home to Byzantine monasteries and resident monks, but unfortunately has a ban on female visitors. The small number of male visitors who are allowed to enter this semi-autonomous region must obtain a permit well in advance.
The other peninsulas of Kasssandra and Sithonia are, by contrast, extremely welcoming to holidaymakers, popular Greek holiday destinations due to their stunning coastlines and natural beauty. Sun-kissed beaches, secluded bays, quaint villages, modern resorts, pine-covered hills and crystal clear seas are all here to explore.
July and August is when Halkidiki has most to offer, but it is great at other times of the year. Travel in Halkidiki is mainly by car and bus, and it's probably easiest to get around with a hire car. You can get here from the UK with flights into Thessaloniki. On the Beach has amazing holiday offers to make life easy for you!
---
Thinking of going All Inclusive? Take a look at some of our top
All Inclusive properties in Halkidiki
here!
---
View destination on a map
Halkidiki Weather
Halkidiki has a mild Mediterranean climate, with very hot and sunny summers. The summer months are the best time for your Halkidiki holidays when you can get on the beach, enjoy water sports or work on your tan. The winter months from December to February are cooler and more cloudy with occasional showers. Spring and autumn are nice times to soak up the atmosphere and enjoy the beautiful scenery, without the crowds.
Landscape
The three peninsulas give Halkidiki a diverse, snaking 550km coastline with scenic gulfs, busy resorts and peaceful bays. Here you will find dazzling white sands and pristine water; there are no major rivers or industry so the sea remains crystal clear.
Kassandra, the western peninsula, is the most popular and developed, with hotels to suit all tastes and a huge range of water sports available. There are also quieter spots to explore. Pefkohori is a resort with lovely beaches and wooded surroundings, various hotels and villas, and boat races take place during the summer. Some consider the village of Afytos to be the most picturesque spot on Kassandra, with cobbled lanes leading to cliffs and beaches.
The second peninsula Sithonia is more rugged and sparsely populated, so appeals to nature lovers and holidaymakers seeking tranquillity. Sleepy coves and hamlets join comfortable, modern resorts along the coast. Porto Carras is Greece's largest holiday complex, with a shopping centre, golf course, vineyard and hotels. In contrast the village of Parthenonas provides a glimpse of a traditional life on Sithonia, with its dilapidated stone houses.
The alluring wooded hills behind the coastline can be explored to discover the local wildlife, but you're never far from a beach in Halkidiki!
Things To Do on Halkidiki Holidays
There are many attractions on offer for people on holidays in Halkidiki: sun, sea, beaches and so much more. There are festivals and cultural events, and a wealth of history to discover. There are over twenty archaeological sites including the remains of the 7th Century BC city-harbour at Akanthos, and the sanctuary at Nea Roda. The village of Stagira, on a picturesque plateau, is famous as the birthplace of Aristotle. A fine statue of the philosopher stands in the village and the remains of the 16th Century 'Sultan's Mint' are nearby.
Petralona's Cave is an important historical and scientific site with an anthropological museum located above the caves. The pretty town of Arnia is home to The History and Folklore Museum.
Mount Athos is a semi-autonomous monks' republic, home to Byzantine monasteries and art treasures, but is only open to males over the age of 18, and those wanting to visit need to apply for a permit from the Pilgrims' Bureau in Thessaloniki. Women, or men unwilling to go through the application process, can take an offshore cruise from the resorts of Ierissos and Ouranoupoli to see Mount Athos and catch a glimpse of the monasteries.
Culture
Halkidiki features throughout Greek mythology and has an ancient history. Settlements were established and eventually came under Macedonian rule in 348BC, and then Roman in 168BC.
During the Byzantine era the first monastery was built on Athos, and over time more monks arrived. After long struggles between Turks, Venetians and Greeks Halkidiki finally became part of the Greek Macedonia in 1912.
Evidence of a turbulent past is scattered across its lands, but today Halkidiki is the most peaceful and idyllic of places.
Halkidiki has cultural events and festivals throughout the year. Afytos and Sivri host The Kassandra Festival. The Porto Caras Festival in July features jazz, latin and traditional music. Sani holds a festival throughout July and August with all sorts of music and art on offer.
In Halkidiki, like the rest of Greece, Holy Week is a very special celebration with events in many towns and villages.
Book a Halkidiki Holiday now!
It comes as no surprise that Halkidiki is one of the most popular holiday spots anywhere in Greece. You can see exactly why with miles and miles of glorious beaches, blazing sun and perfect sea, along with endless water sports, fine hotels, and peaceful retreats. On the Beach has great deals on flights and accommodation, so book now for an idyllic holiday in the sun!
Halkidiki Resorts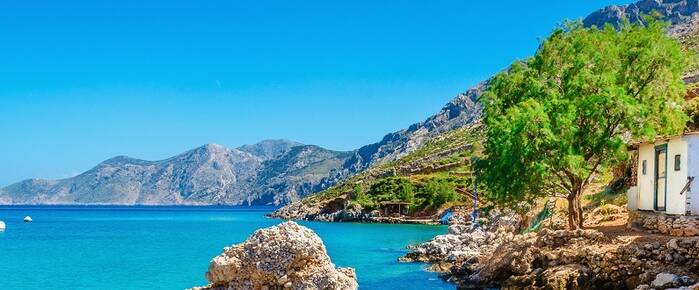 Sani is a pretty holiday village that perches perfectly upon the velvety soft shores of one of Halkidiki's stunning peninsulas. This resort may be sma…