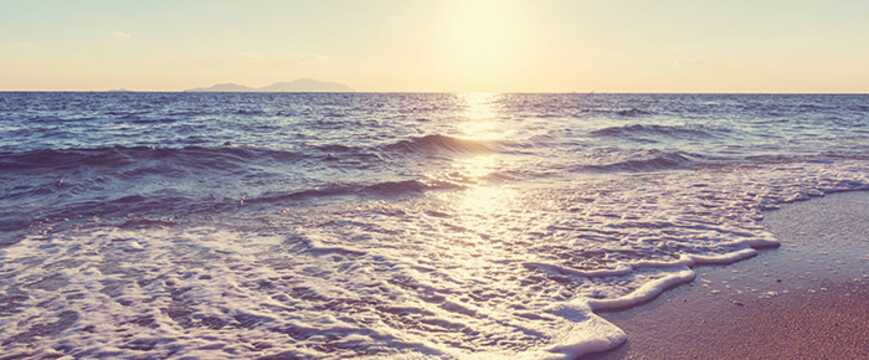 Nestled on Corfu's south coast sits the iconic holiday town of Kavos. World famous for its lively atmosphere, round the clock services, and beautiful beaches, Kavos is the place to be for those who want to enjoy a fun-filled holiday in the sun.
Beaches
Flanked by a 2km long stretch of sand, the town of Kavos definitely doesn't struggle for beach space right on its doorstep. But if you fancy getting out of the resort for a few hours then the popular beaches of Arkoudilas and Katoulla are just a short drive away from the centre of Kavos.
Food & Drink
Attracting a huge crowd from all over the world, the cuisine in Kavos offers flavours from every corner of the globe. Tuck into traditional Greek favourites at Aristos Tavern, head east at the Golden Courses Chinese and Thai restaurant, or go large at the Tex Mex American grill restaurant.Or, if you want to wine and dine like a local, pull up a chair at one of the many Tavernas which offer local delights like sofrito (veal in wine sauce) and bourdeto (a spicy fish soup), or keep it simple by grabbing a gyro (roasted meat served in pita bread) to keep you going.
Culture
Once a sleepy fishing village, Kavos has undergone quite the cultural shift over the last 30 or so years. From humble origins to a town that rearely sleeps, the atmosphere around Kavos is lively and full of the promise of fun, whatever the time of day.
Nightlife
Where do we even start? Kavos didn't earn its place in the party hall of fame by staying quiet. Fill your nights with dancing, fun, and friendship at local hotspots like the Barn Bar, Eidelweiss bar, Future Club, and Limelights.
Important Information
Flight Time: 3.5 hoursTime Difference: +2hrCurrency: EuroOfficial Language: Greek
Vaccinations
Please check with your healthcare provider for all up to date vaccination advice before booking your holiday.
Departure Tax
The Greek Govt. charge a sustainable tourism tax on all overnight stays which will be payable on arrival in the hotel:
5-star hotels: €4 per room, per night
4-star hotels: €3 per room, per night
3-star hotels: €1.50 per room, per night
1-star & 2-star hotels: €0.50 per room, per night
1-4 key apartments: €0.50 per room, per night
View destination on a map
Kavos Weather
Basking in the beautiful sun of the Ionian Sea, Kavos enjoys a delightful year-round climate with hot hot summers and mild winters.
Things To Do on Kavos Holidays
AqualandSpend a splashtastic day out at Corfu's popular Aqualand waterpark during your holiday. With a great selection of rides and attractions to choose from, Aqualand is the perfect place to let loose in the daytime.WatersportsIf you prefer heading out to open waters rather than a swimming pool then don't despair- Kavos is a great place for watersports enthusiasts of all levels. Whether you're after a spot of scuba diving or something above water, like paddle boarding, Kavos has got you covered.Island HopperHitch a ride and escape the hustle and bustle of Kavos for a day with a trip out to the nearby islands of Paxos and Skiathos for an unforgettable Greek experience this holiday.