Latest Travel Updates - Coronavirus
With over 20 miles of pristine coastline stretching along the shores of the Red Sea, this cosy corner of Egypt is well and truly a beach lover's dream. For holidaymakers looking to let their hair down and leave their cares behind, Hurghada is the place to be.
Beaches
Offering picture-perfect golden sand all along its breath-taking coastline, traveller favourites include the resorts of Makadi Bay, El Gouna, and Soma Bay. So, whether you're looking to kick back and relax on the sands or you like to get sporty during your time on the beach, the shores of Hurghada have something to offer every holidaymaker.
Food & Drink
While Hurghada definitely caters for international guests, there's no excuse to not treat your taste buds to a delicious array or Egyptian cuisine during your stay. Tuck into a delicious assortment of slow roasted meats spiced to perfection, hamam mahshi (roasted pigeon stuffed with rice), or dawood basha (kofta balls in tomato sauce) while sipping a refreshing cup of shay bil na'na (traditional mint tea).
Culture
Hurghada, like the rest of Egypt, boasts a culture full of hospitality, friendliness, and strong family values. With influences from cultures all around the Mediterranean and Arab World, Egypt is a beautiful melting pot of cultures and traditions. But, no matter where you decide to stay, you're sure to be met with open arms and a friendly face.
Nightlife
For holidaymakers, nightlife in Hurghada is largely centred around in-resort entertainment, which can range from traditional dance performances to live recreations of your favourite movies and musicals. But, for those who want to get out and about of an evening, check out the Duport Pool Club in El Gouna or the Peanuts Bar in Hurghada town.
Important Information
Flight Time: 5.5 hoursTime Difference: +2hrCurrency: Egyptian pound Official Language: Egyptian Arabic
Vaccinations
Please check with your healthcare provider for all up to date vaccination advice before booking your holiday.
Visa and Entry Information
Passport Requirements: All passports must have 6 months validity from the return date of travel, two clear pages inside, and a valid return ticket.
Ramadan
Please be aware that the Islamic holy month of Ramadan will take place between 23/04/2020 and 23/05/2020. During this time, many cafes and restaurants will close during the day, restrictions on alcohol sales may be in place, and hotel dining for non-Muslim guests may take place in private rooms. Playing music, dancing, and eating in public areas may also be restricted during this time.
Vaccinations
Please check with your healthcare provider for all up to date vaccination advice before booking your holiday.
Check out our All Inclusive Holidays in Hurghada here!
View destination on a map
Hurghada Weather
With scorching hot summers that regularly hit the mid-30s and mild winters that are sitting pretty in the high teens, there's never a bad time to visit Hurghada.
Things To Do on Hurghada Holidays
That's a funny looking camel…Get those engines revving with a tour around the desert from the back of your very own quad bike. While camels might be the traditional method of transport in the desert, they can't exactly fly over the dunes like a quad bike can. Totally beachin'Located just off the coast of Hurghada, the paradise island of Giftun awaits. Pack your swimsuits, snorkels, and snazzy towels for a day of lounging on the beautiful sands of Mahmya beach. Splashtastic!Escape the heat of the day with a daytrip to the rip roaring Makadi Water World, with more than 50 (yes, 50!) waterslides, a chilled-out lazy river, and a pirate-themed play area for young visitors to enjoy. Shop 'til you dropScratch your shopping itch at the impressive Senzo Mall, the Red Sea Riviera's largest shopping mall. For the latest designer goods, homemade delicacies, and authentic Egyptian gifts, the Senzo Mall is perfect for those in need of a spot of retail therapy.
Hurghada Resorts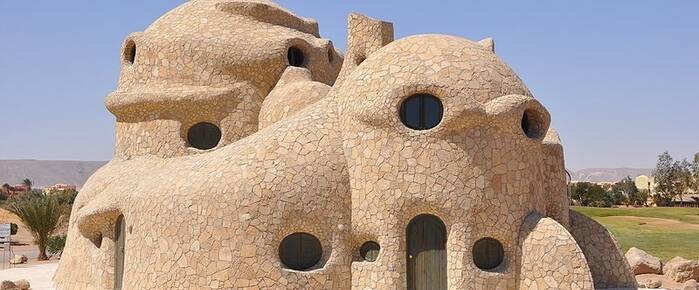 El Gouna holidays transport you to another world - not merely the Egypt we all know and love, with camels, palms and antiquities strewn about the gold…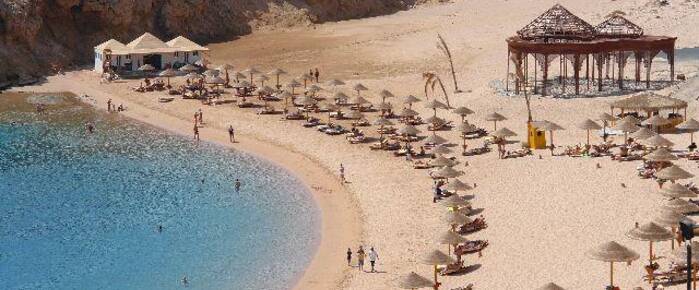 Holidays to Makadi Bay will find you taking in one of the Red Sea Riviera's most beautiful, secluded resorts just 22 miles from the teeming city of Hu…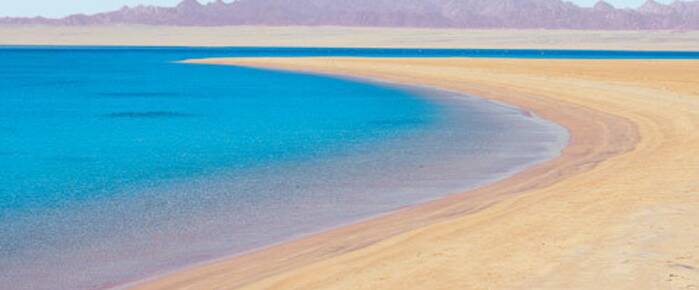 Soma Bay holidays on the pristine, golden-silted Red Sea coast of Egypt will give you the chance to explore some of the world's finest diving sites, w…