Read more about Marsa Alam
Marsa Alam is the new kid on the block where Egyptian beach holidays are concerned. This stretch of sun-drenched beaches, turquoise waters, and reefs are enough to convert even the fussiest of tourists. BeachesWhite sand. That's all we need to say. Have you been dreaming of tropical white sands but don't fancy a long haul flight? Well, Marsa Alam has it, and it's only five and a half hours away. Feel the adrenaline with water sports at Abu Dabbab beach or get away from it all at Honkorab.Food & DrinkMarsa Alam is a modern cosmopolitan resort where you'll find almost any food you want. Traditionally, seafood and homemade Egyptian grub like molokhia and koshary are popular with the locals.CultureEgypt is famed for its welcoming and friendly culture, and Marsa Alam isn't about to let the team down. A strong community, at night you'll find the locals gathering in the many shisha bars to catch up and unwind; and they're more than happy to include you in the fun.NightlifePart of Marsa Alam's inherent charm is its calm and quiet atmosphere; a number of relaxed bars, restaurants, and music venues are located in the nearby Port Ghalib. For a livelier experience, head over to the neighbouring resort of Hurghada where you can dance the night away in some of Egypt's trendiest nightclubs and discos.Important InformationFlight Time: 5.5 hoursTime Difference: +2 hoursCurrency: Egyptian poundOfficial Language: Egyptian Arabic RamadanPlease be aware that the Islamic holy month of Ramadan will take place between 12/04/2021 and 11/05/2021. During this time, many cafes and restaurants will close during the day, restrictions on alcohol sales may be in place, and hotel dining for non-Muslim guests may take place in private rooms. Playing music, dancing, and eating in public areas may also be restricted during this time.
View destination on a map
Things To Do on Marsa Alam Holidays
Snorkeling HeavenIt's no secret that Egypt is one of the world's top snorkelling spots and Marsa Alam is no different. Have your breath taken away by the famous Elphinstone Reef, a 70m long coral wall home to whitetip reef sharks and giant turtles. If you're more of a dolphin person, Samadai Reef check out Samadai Reef (Known locally as the "Dolphin House") where you can swim with the friendly spinner dolphins in their natural habitat.Sail the NileTake in the beauty of Egypt's most famous river from the comfort of your boat as you're guided along its riverbanks. Laze along during the day or enjoy dinner and a show, a range of Nile experiences are available to enjoy.Valley of the CamelsJust south of Marsa Alam is the Wadi El Gemal National Park, home to a rich variety of wildlife. More than just a pretty sight, the park also houses Cleopatra's Mines; the world's oldest emerald mine.Live the High LifeMake a day of lapping up the luxury away in the exclusive marina area of Port Ghalib. Tree-lined quays, swimming lagoons, shopping, and dining are all just a stone's throw in this upmarket section of Egypt's coast.
Marsa Alam Resorts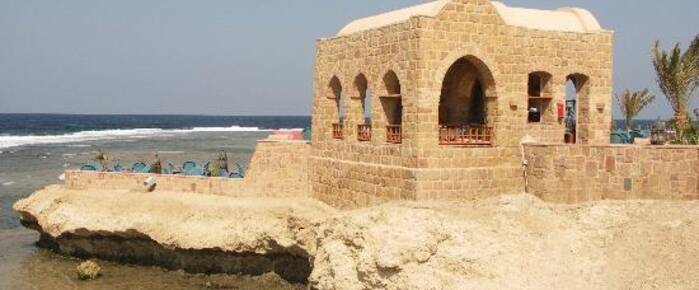 Holidays to El Quseir are Number One for diving, watersports and perfect beaches overlooking the crystal clear waters of the Red Sea. But there's more…