The UK is now in lockdown. We will be in touch with affected customers in departure date order up to and including 14th February 2021. More COVID-19 information.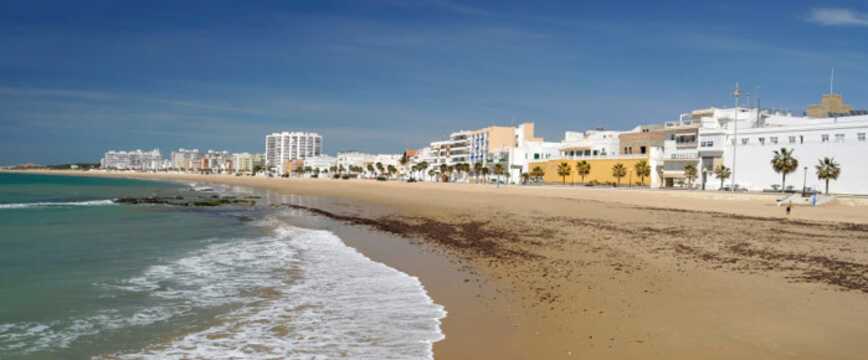 The quaint port of Cambrils, nestled to the southwest of nearby Salou, manages to retain its history as a small Spanish fishing town whilst proving popular with many people considering Costa Dorada holidays. Altogether more relaxed than other towns on the Costa Dorada, Cambrils is the ideal destination for those seeking a more Mediterranean getaway with a romantic, laid back atmosphere!
Famed for its seafood restaurants, luxurious golden beaches and rich history, Cambrils offers a charming alternative to the buzz and excitement of Salou and embodies the sophistication and romance of Spain holidays, and is a leisurely two and a half hour flight from the UK.
View destination on a map
Cambrils Weather
Cambrils, like other Costa Dorada resorts, enjoys milder temperatures than other Spanish destinations, and temperatures typically range from 20° Celsius to 26° Celsius from May to late August. The cooling Mediterranean breeze is especially refreshing during the warm, humid evenings and makes al fresco dining a real pleasure.
Landscape
Similar to Salou, Cambrils lies on gently hilly ground, surrounded by mountains further inland. The soft, golden beaches that give the Costa Dorada it's name gradually slope into the clear waters of the Mediterranean, offering shallow waters perfect for paddling, and the many restaurants dotted around the hillside offer truly outstanding views of the coastline and surrounding hillside.
Things To Do on Cambrils Holidays
In contrast to Salou, Cambrils retains a strong sense of its Spanish heritage and history, with many traditional aspects of Spanish life visible in the cobbled streets and architecture. Many of Cambrils' attractions are richly historical, such as the Roman ruins of Roman Villa La Llosa, Vilafortuny Castle and the Church of Santa Maria. Cambrils is still a functioning fishing port, and visitors can see how the fish are landed and then auctioned before heading to the many outstanding seafood restaurants in the area.
Culture
In addition to the traditional Spanish flavour of the resort in general, visitors to Cambrils can enjoy trips to one of the many street markets that line the narrow, cobbled lanes or sample a classic Spanish fiesta. These traditional Spanish festivals play a significant role in the social and cultural atmosphere of Cambrils, with the local fair and the annual St. John's Eve celebrations taking place in June, music festivals taking place in August and the Fiesta Mayor Mare Deu del Cami held every year in early September.
Nightlife
Cambrils offers a subdued, romantic nightlife scene, with the majority of the bars and restaurants proving popular with couples. The emphasis in Cambrils is on fine dining, and the nearly three miles of gently lit promenade make for an ideal chance for a slow, moonlit walk back to one of the many beachfront hotels in Costa Dorada nearby.
Book a Cambrils Holiday now!
Cambrils is a truly charming resort, combining the beautiful beaches with the exotic romantic atmosphere of the Mediterranean. If you're looking to really get away from it all, Cambrils is ideal. On The Beach offers excellent deals on flights and accommodation, so book today and sample the romantic side of Costa Dorada holidays with a trip to Cambrils!