Get the latest on our COVID-19 (Coronavirus) response and travel information. Learn more

Oozing sophisticated charm , picture-perfect coastlines, and quaint seaside towns the irresistible call of France has been enticing sun seeking holidaymakers to its shores for years. Historians, fashionistas and beach lovers from all walks of life are guaranteed to have a great holiday on the French coast.
Beaches
With a name like Côte d'Azur (meaning the Azure Coast), you know that you're in for a good time. From the golden shores of Cannes and blue waters of St Tropez to the bustling beaches of Nice, the French Riviera is a great choice for a trendy beach break in the sun.
Food & Drink
Nothing conjures up images of French cuisine more than a selection of fresh bakes from the boulangerie (that's bakery to you and me), delicious cheeses, and patisserie-perfect pastries. Treat yourself to a tasty tour of the country with French favourites like croque monsieur, ratatouille, coq au vin and creamy bisque soups. Round your meals off with delicious desserts like soufflé, crème brûlée, and profiteroles accompanied by a delicious selection of locally produced wines .
Culture
Effortlessly stylish and enviously laid back, French culture has been inspiring the rest of the world for centuries. Whether they're taking the time to enjoy a good meal with their nearest and dearest, sipping an espresso in the park, or just enjoying a stroll along the beachfront, French life is all about finding that 'Joie de vivre' (joy of living) and enjoying life to the full whenever you can.
Nightlife
From sophisticated cocktail bars and hidden pubs to buzzing nightclubs, France's nightlife scene lets you kick back and relax or hit the dancefloor at your leisure. Dance the night away in St. Tropez's Les Caves du Roy, sip cocktails in Nice's Puzzle Bar, or enjoy live music in Cannes at Morrisons Irish Pub.
Important Information
Flight Time: 2 hoursTime Difference: +1hrCurrency: EuroOfficial Language: French
Vaccinations
Please check with your healthcare provider for all up to date vaccination advice before booking your holiday.
---
Thinking of going All Inclusive? Take a look at some of our top
All Inclusive properties in France
here!
---
View destination on a map
France Weather
France enjoys warm weather during the summer months with temperatures peaking in the mid 20s. For something a little cooler, we recommend visiting in spring time where temperatures peak in the high teens.
Things To Do on France Holidays
Monte CarloHop the border into Monaco and check out the glitz and glamour of Monte Carlo, where the streets are lined with super cars and the yachts are taller than the houses. This illustrious playground of the elite is the perfect place to spend a day rubbing shoulders with the rich and famous. FilmsWhether you're lucky enough to bag yourself a ticket or just want to enjoy the atmosphere, the French Riviera gets a taste of Hollywood with the Cannes Film Festival every May. Showcasing the year's upcoming hits, this world-renowned festival sees the seaside town of Cannes filled with celebrities and the most creative minds in the world. ShoppingLocal markets, mega malls, and designer boutiques can all be found along the French Riviera. From the contrast of designer outlets and local craft stalls in St Tropez's old quarter and Canne's luxurious La Croisette Boulevard to the sprawling Cape 3000 in Nice, France is the perfect destination for the fashionista in need of a beach break.PerfumeJust a short hop from Cannes is the charming town of Grasse, considered by many to be the world capital of perfume making. Discover the secrets of the master perfumers on a tour of the Parfumerie Fragonard and see the fascinating history of scent making in the International Perfume Museum.
France Resorts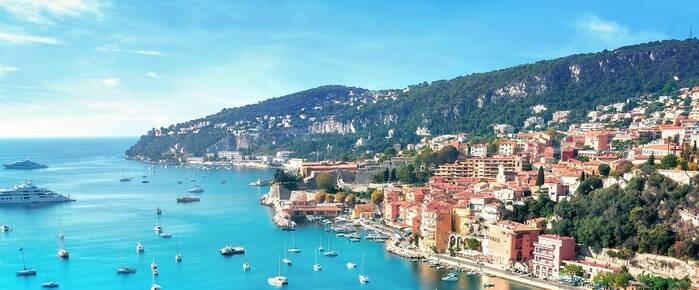 The Côte d'Azur has been Europe's number one destination for glamour and sunshine since before holidays began! Otherwise known as the French Riviera,…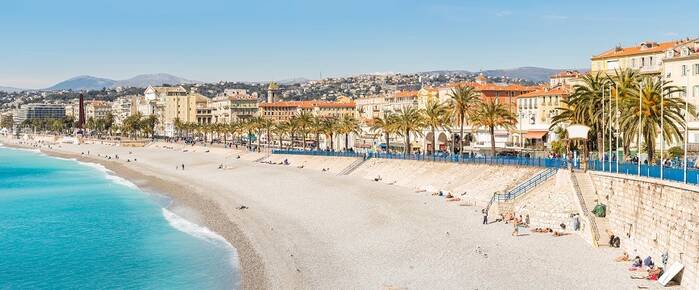 Occupying a prime position on the seriously-swish Cote d'Azur, this French fancy ticks all the boxes for an upmarket break. City slickers will love th…