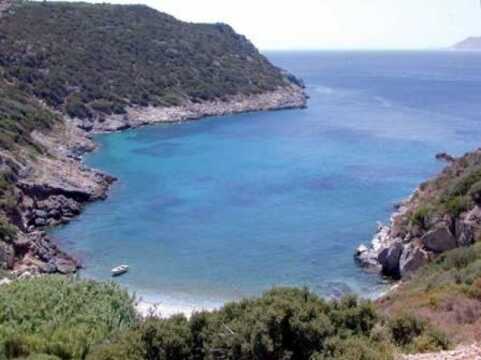 Read more about Agios Ioannis
If you are looking for somewhere charming and friendly which does not wear the tourist label, Agios Ioannis could definitely be the place for you. Situated in olive groves and stone houses, this resort is only about 15 minutes away from the airport. Beautiful beaches, quaint markets, shops and tavernas, this resort boasts everything you could possibly want from your holiday in Greece. And if the weather is perfect for your holiday, you will definitely have the time of your life!
This resort is ideal for couples, friends and families as there is enough to keep everyone occupied and for the youngsters, 'Aqualand' will no doubt have them screaming with excitement!
View destination on a map
Top Agios Ioannis Hotels
Agios Ioannis Weather
The weather can sometimes be unpredictable due to the influence of the mountains. In summer months, you will often be experiencing temperatures from the mid 20's to the mid 30's. Expect fairly warm evenings and daytime temperatures ranging from the mid 20's in October, but also be aware that you may get some days when the rain sets in. Just remember to pack everything you need in case you do experience some days where the sun does not come out.
Landscape
The resort of Agios Ioannis is situated by the sea with a very large and stunning beach that is perfect for sunbathing and watching the sun set in the early hours of the morning. Having been awarded the Blue Flag, this very clean beach is also ideal for swimming. Whether you fancy sunning yourself on the beach or heading out into the sea to try some water sports, you will definitely find something to suit your needs.
Things To Do on Agios Ioannis Holidays
One of the most famous water parks in the world, Aqualand is perfect for children and daring adults alike. Just be aware that in busier months, there will be some queues as this is a very popular spot with tourists and locals alike. For those who enjoy relaxing and watching the world go by, visiting one of the number of coffee shops or trying the local cuisine will definitely be more up your street. If you want to spend some money, you will enjoy the quaint family owned shops in the town offering gorgeous hand crafted jewellery and lace embroidery.
Corfu Town, which is only a short distance away, offers some modern shops and bars and restaurants for those wanting to head out of the resort and explore what is around the area. Buying a map would be the best thing to do when you start your holiday so you can make the most of what is on offer in Corfu.
Culture
If you are looking to visit markets then it is best to head to Corfu Town to view what they have on offer. There are a number of stalls offering unique gifts and also some where you are able to buy traditional delicacies peculiar to Corfu. To try out the local delicacies, head to one of the tavernas in the resort where will be able to experiment with all manner of Greek cuisine - and do not forget to try the wine!
Nightlife
Agios Ioannis is definitely not a resort for those wanting late nights of drinking and nightclubs to dance till the early hours of the morning. But for those wanting to watch the sun set in a traditional taverna, this is the resort for you. You are able to try some of the local dishes such as stifatho or maybe try some of the local wine with your meal. But if you do fancy going out and making a night of it, you are best off heading away from the resort and visiting some of the other places on the island, such as Dassia which has a lot more bars and nightclubs.
Book a Agios Ioannis Holiday now!
Agios Ioannis may not be suitable for those wanting to party every night but for those wanting a relaxing holiday where you are able to enjoy the traditional cuisine and sun themselves on the beautiful beaches, this resort is ideal. On the Beach offers great deals on hotels and flights to Corfu - make sure you get the best offers available by booking your holiday today!