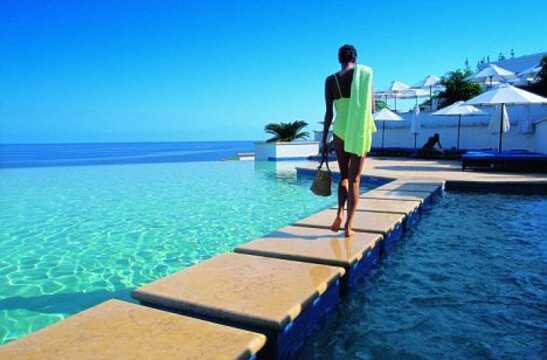 Polis is known for its beautiful scenery, which will surely be one of the highlights from your holiday. This is a quiet resort situated at the north west end of the island so it's ideal for those seeking relaxation and nothing more on their Cyprus holidays.
Polis holidays are perfect for anyone who wants to spend their days on the beach, taking part in a bit of shopping and taking in the history. With a stunning climate and brilliant beaches, it's simple to see why holidays to Polis are for you!
View destination on a map
Polis Weather
Sun lovers should come on Polis holidays in the summer season as you will be likely to get temperatures over 30° Celsius, so suncream is a must! Those who like it a little cooler would be best coming on holidays to Polis at the start or end of the year as you will still get plenty of sun and temperatures regularly around the middle 20s. The beauty of Cyprus as a holiday destination is the weather; if you want a nice tan then Polis holidays should be on your list!
Landscape
The best way to take in the scenery of Polis is to take a walk and discover it for yourself. Try visiting the unspoilt headland of Arkamas Peninsula and find a peaceful cove for yourself. Or why not go on a boat trip and look at the headland from the timid seas.
Culture
Why not try some delicious traditional cuisine at one of the local tavernas or head out of the village and visit nearby Paphos which has a lot more to offer.
Adventure
History fans on Polis holidays should take one of the scenic walks that lead to some of the village's fascinating museums. Try the Polis Culture Center which is a great museum that also has a theatre stage and an exhibition area. Polis is close to where Aphrodite used to bathe, so why not visit the baths after a hard day of sightseeking?
Shoppers on holidays to Polis will want to head to the Square which has a number of shops, bars and eateries. But the main attraction of your holiday will no doubt be the stunning beach which is nestled in a gorgeous bay. The beach will particularly be peaceful out of season so if you want peace and quiet make sure you visit a bit later.
Nightlife
Why not travel along the coast and head to Argaka village as there are a handful of quiet tavernas, shops and a few coffee houses. There are a few bars and restaurants but do not expect a busy nightlife as this resort is more suited for those seeking a quiet life. Head to Paphos for a fun night out on the town.
Book a Polis Holiday now!
Polis holidays are suitable for couples and families seeking relaxation and nothing more than spending the days stretched out on a beach soaking up some rejuvenating rays. On the Beach has great offers on flights and accommodation in Polis, so make sure you dont miss out on the holiday you have always wanted!