The UK is now in lockdown. We will be in touch with affected customers in departure date order up to and including 14th February 2021. More COVID-19 information.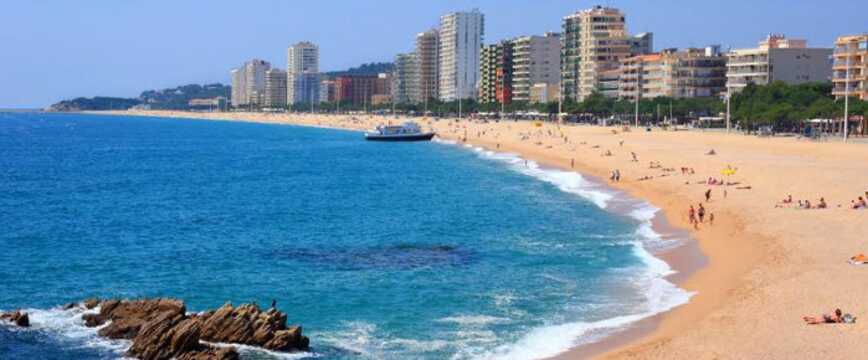 Read more about Costa Almeria
Situated on Spain's south westerly coast, the province of Almeria is the Mediterranean holidaymakers paradise. Glorious weather all year round, stretches of shimmering coastline, some of the finest hotels the country has to offer and enough fine food and nightlife to keep you entertained for weeks on end are just a few of the reasons why holidaymakers come back to Costa Almeria year after year!
A round of golf in the sun, a few well earned hours of sunbathing by the pool, or a romantic stroll across the beach front- whatever you want from your holiday, you're sure to find it there. And with our wide variety of handpicked hotels, you can tailor your holiday in Spain to your own personal needs without having to break the bank. Don't miss out on this great opportunity and book today!
View destination on a map
Costa Almeria Weather
Almeria is officially the driest place in Europe, with rainfall rare in winter and near non-existent in summer. It's mild, Mediterranean climate means that temperatures never drop dramatically in winter, and the summer's peak around the 30 degree mark, avoiding the unwanted extras of too-hot-to-walk-on sand and an endless supply of bottled agua!
Such a climate also means that Almeria is perfect for those off peak quick weeks away, escaping the often hectic rush of the school holidays and generally bringing the cheapest deals. Be on the lookout for an On The Beach last minute all inclusive deals to Costa Almeria, especially in these less popular months. The next one could just be around the corner!
Things To Do on Costa Almeria Holidays
The Costa de Almeria is packed full of things to do, ranging from a sunkissed round of golf to an hour or two of hot air ballooning! Yes, it is thought amongst many that the best way to explore the beauty of the Mediterranean and the wonders of the Andalucian landscape is by air, so you may find many chances to paraglide, micro light, and hot air balloon above this beautiful stretch of Spanish scenery.
As far as golf is concerned, the Costa de Almeria is a small paradise. Featuring courses such as Desert Springs, Europe's first desert course, it is perfect for a golfing week away with friends, especially under the idyllic Spanish sunshine! And if you are planning on making your trip that little bit more special, the world famous Paris-Dakar rally runs through Almeria every December, a time of year when flights are often cheaper and last minute deals are more available!
Culture
The Costa Almeria is steeped in history. Originally set up as a useful defensive fort for the Arabs, many defensive ruins such as the 10th Century fortress Alcazaba are still intact and open for the visiting public today. The area thrived on the silk trade and its harbour grew in stature, although it did have to face a number of natural and human sieges, namely in the form of earthquakes and the Christian Crusades.
More recently, the area endured tough shelling from the Germans during the Spanish Civil War, and the city of Almeria was one of the final two cities to surrender to Franco's fascist regime. The area's economy, however, experienced a massive boom in the second half on the 20th century, as tourism became more accessible and the natural potential of the area was recognised.
Nightlife
Although the nightlife may not be as vibrant as other resorts in Spain, the all night tapas bars and local hotspots provide a much more authentic view of how people really spend their evenings, and are often much cheaper! For the ultimate insight into Almerian life, try the Almerian Fair in August, a celebration of dancing and local tradition, and an all round party!
Book a Costa Almeria Holiday now!
Here at On the Beach we offer great deals on holidays to Costa Almeria. You can find direct flights from airports throughout the UK and Ireland as well as great deals on accommodation. With everything from cheap self catered apartments to luxury hotels, we have everything covered. Book today with On The Beach and grab your own slice of this Spanish seaside paradise!
Costa Almeria Resorts