Read more about Costa Del Azahar
Costa del Azahar, which means orange blossom coast, is the region along the coast in the provinces Valencia and Castellón, in the west of Spain. The area is generally unspoilt and is one of the lesser known Costas; however when it comes to beautiful beaches and scenery the Costa del Azahar doesn't disappoint.
Some of the best beaches are located around Benicàssim and the popular beach resort of Peniscola. To get your fill of culture, the historic walled city of Morella is also worth a visit, which features an ancient castle and gothic architecture.
During July thousands of festival goers descend to Benicàssim which holds an annual music festival. Last year the festival attracted over 150,000 people over the four day period, which showcased the very best rock, dance and indie bands. The rest of the year the Costa del Azahar and Benicàssim are much quieter and visitors can enjoy the traditional fish restaurants and soak up the scenery. There are also plenty of cheap daily flights to Valencia from all over the UK with low cost airlines such as Easyjet and Ryanair.
View destination on a map
Costa Del Azahar Resorts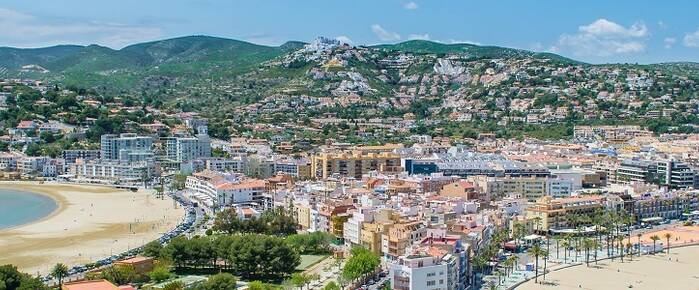 If you're looking for a combination of a sunny Spanish city escape and a beachy break, Valencia is the destination for you. Where chic bars and restau…