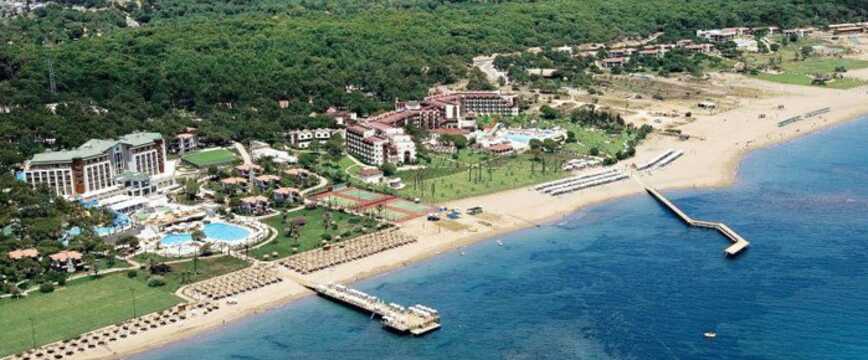 Holidays to Belek are among Turkey' finest for the sheer level of local amenities, sports, decorative sights and wildlife on offer. If you crave a holiday to Turkey for relaxation, recreation and fun, Belek is the place for you! On The Beach provides the cheapest flights to Antalya and accommodation on offer in Belek, meaning you're arrival here is just six hours away!
Ramadan
Please be aware that the Islamic holy month of Ramadan will take place between 12/04/2021 and 11/05/2021. During this time, many cafes and restaurants will close during the day, restrictions on alcohol sales may be in place, and hotel dining for non-Muslim guests may take place in private rooms. Playing music, dancing, and eating in public areas may also be restricted during this time.
Visa and Entry Information
Passport Requirements: All passports must have 6 months validity from the return date of travel, two clear pages inside, and a valid return ticket. Visa Requirements: British tourists are no longer required to obtain a visa to visit Turkey.
View destination on a map
Belek Weather
Temperatures here veer from astronomical summer highs of over 30° Celsius to winter lows in the 8° Celsius to 15° Celsius region. The best seasons to visit are spring, summer or early autumn, as temperatures are favourable even into early October. The heat is however tempered by sultry Mediterranean breezes; relaxing by the beach is a must!
Landscape
Perhaps the chief reason behind Belek's recent upsurge in popularity is golf. This is without doubt one of the golf capitals of the Mediterranean, with no less than five world-class courses built to the most exacting standards, peppering an already incredible landscape. The beach juts out from swathes of emerald pineland and the water here is some of the bluest you'll ever see. On your way to Koprulu, you'll find yourself looking down on an incredible mosaic of colour from the forests, groves and sea below.
Things To Do on Belek Holidays
The first thing on your itinerary here should be a visit to Koprulu Kanyon National Park, just a short drive away, for some white-water rafting and exploration of the glut of ancient artefacts on offer. The Temple of Zeus from the Seleucid Empire here vies for your attention with the ubiquitous Roman aqueducts, and even the ruins of an amphitheatre.
Alternatively you can explore the nearby waterfall at Kursunlu, with it's astounding ornithological catalogue of over 100 species of birds, not to mention labyrinthine forests and caverns.
Culture
With scores of villages flanking it, there's plenty of local life here, and trips to villages are a popular respite from the beach and town. You'll be astonished at how people here go about their daily fishing amidst ancient metropolises and monolithic stone statues.
Take a twenty-minute drive to the city of Antalya to sample one of the finest salads in the world, spicy Piyaz, and in September, don't miss the festival - it's eighteen days long and has some of the world's finest belly dancing!
Nightlife
Like Bodrum and Marmaris, you'll won't be stuck for entertainment here either - there are myriad pubs and clubs, not to mention five star and bargain hotels in Belek. Sample some first-class fish or kebab dishes in the Adana restaurant before enjoying a tour round the city centre for a relaxing night of entertainment such as belly dancing, with fine wines or a glass of Raki, and local music in the background.
Book a Belek Holiday now!
We have not only the best offers on flights to Belek, but also accommodation when you get there! With our system, booking is simple and fast, so why wait? Create your own holiday in Belek, and be On the Beach tomorrow!