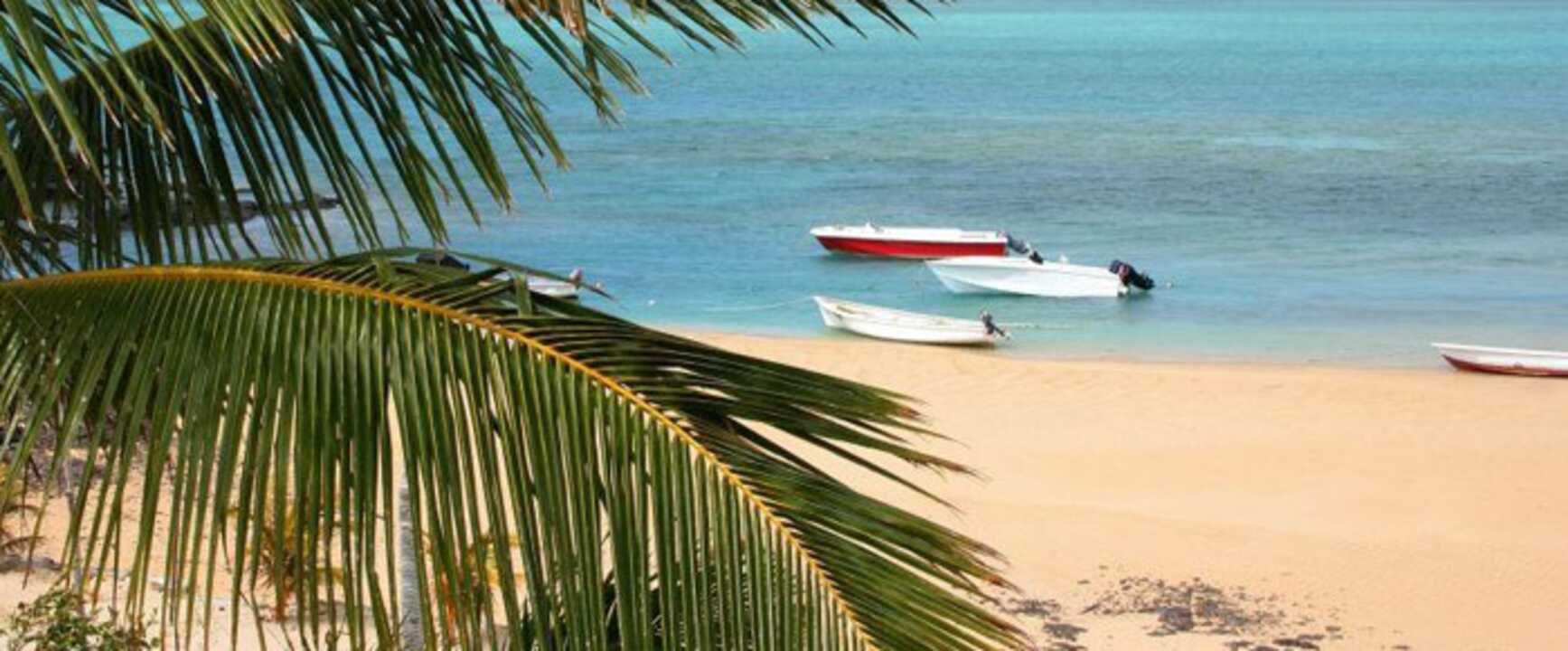 Read more about Mauritius
For a dream tropical holiday full of surprises, you can't beat Mauritius Holidays. Rest and relaxation by the bucket load in simply stunning surroundings. Just imagine how jealous your friends will be when you tell them you've booked!
Mauritius is a fascinating slice of tropical paradise. Many islands boasting cobalt-blue seas, white sandy beaches and luxury resorts can mean you find yourself wishing for something else to do besides swimming and sunbathing. But Mauritius offers much more in addition to many tropical islands and it's often hard to decide what to do next. The island is full of historical sights, cultural diversity, geographic variation and almost limitless activities to attract you away from the pool or beach. But perhaps it's single biggest asset is the relaxed charm of it's warm and welcoming people.
Although a favourite for honeymooners and couples, Mauritius Holidays offers plenty to do for families, kids will love snorkelling around the reefs, visiting La Vanille Crocodile and Tortoise Park and of course the essential fun day at the waterpark. Parents can enjoy spa's, shopping or a round of golf. But of course it's the beautiful beaches which will be the main attraction most days.
Mauritius is blessed with miles of beautiful beaches. One of the longest stretches is at Belle Mare on the East coast - the spotless white sands seem to go on forever. Le Morne and Tamarin with their waterfalls are lovely, and popular for surfing. To the West Flic en Flac's sands are fringed with casuarina trees, and in the southeast, Blue Bay is a popular swimming spot. Don't miss the little cove of Pereybere, a lovely place for a dip.
View destination on a map
Mauritius Weather
Mauritius has a tropical climate, with relatively small variation in temperatures and is generally pleasant and sunny on the coast all year round. The best time to go is between May and October when it is generally warm and dry whereas November to April is hot, humid and rainy. In addition, Cyclones can occur between January and March. Sea breezes blow all year round, especially on the East coast. If you venture inland, expect cooler temperatures and rain.
Take tropical light weight clothing with warmer wear for evenings and cooler months. Pac-a-mac's are advisable all year round. Remember trousers and long sleeved tops to help prevent insect bites at sundown.
Things To Do on Mauritius Holidays
No beach holiday is complete without trying out a few water sports, most hotels and beaches offer a wide variety of water activities to choose from. The beaches of Grand Baie and La Cuvette in the North are fantastic for sailing, windsurfing or water skiing.
Get up early, pack your camera and a towel and take a full day trip to the tiny island of Ile aux Cerfs, easily accessible by boat from the East coast, a paradise for all kinds of water-based fun and particularly good for snorkelling. The beach is arguably the most beautiful in the whole of Mauritius. There are plenty of restaurants but it's more fun to take a picnic.
For the best scuba diving head for the coral around the North West coast. If you fancy swimming with the fishes, be sure to choose a professional dive operation, with the necessary experience to give you the most out of your dives in Mauritius.
Pamper yourself at one of the islands wonderful spa's. Have a massage, sauna or facial. Lie back, enjoy and let all of your cares drift away. Go on, you know you deserve it!
Tie the knot.... Mauritius is so special that not only do people choose it for a honeymoon destination, it's also very popular for the actual wedding itself. You can exchange vows on a beach, in a fragrant garden or even on a catamaran in the Indian Ocean.
If golf is your thing, then you may just find golfing heaven on Mauritius. There are a number of courses to choose from, all with that irresistible Indian Ocean view.
Families are well catered for at many of the hotels who provide kids clubs. The beaches and safe, shallow waters are perfect for children, particularly those on the quieter West coast. Build a sandcastle, bury Dad in the sand, improve their swimming skills or teach them how to snorkel. There is also La Vanille Crocodile Park in the South and a large Waterpark Leisure Village for bigger thrills in the East near Belle Mare.
Shopping malls with tax-free outlets are increasing all over the island, but the main centres are the Caudan Waterfront in Port Louis (and bargains at the bustling market nearby) and Sunset Boulevard in Grand Baie. Along with Green Island Rum, good buys include cashmere knitwear, designer labels and Indian textiles, colourful baskets and unique model ships. Hawkers sell sarongs and jewellery on the beaches.
Culture
Mauritius is the most developed of the Mascarene Islands. Located to the East of Madagascar in the Indian Ocean, Mauritius is a (long since dormant) volcanic island, almost totally surrounded by the world's third largest coral reef.
Mauritius along with Rodrigues and Reunion, forms the Mascarene Islands. Isolated and uninhabited for thousands of years, it's a protected biodiversity hotspot. The main tourism area lies around Grand Baie, a wide plain in the northern tip, above the bustling capital, Port Louis.
Religion is very mixed with 48% Hindu, 32% Christian (mainly Roman Catholic), 17% Muslim, 2% Chinese Buddhism and other minorities. This means there is a wide blend of cultural and religious influences around the island.
Nightlife
You can't go to Mauritius without trying out the local Rum, there are plenty of rum-based cocktails to choose from as it's a national drink. But non-spirit drinkers don't worry, beer is also very popular, and they love fresh coconut milk.
Depending on your tastes, there are restaurants, cafes and street 'gajak' stalls to suit everyone and your pocket. International cuisine is available, but the local specialities are venison, wild game, octopus and Dholl Purri (a wheat pancake stuffed with ground peas and served with curry). It's usual to tip around 10% in most hotel and restaurants providing waiter service.
The weekend starts early at Grand Baie as it's the centre of the island's nightlife with bars, live music, restaurants and clubs. Try the Banana Cafe on the coastal road with live music and a dance floor. The national dance is the sega and troupes give perfomances at most hotels. Get your glam gear on and visit one of the islands casino's, set yourself an upper limit to gamble as remember the casino always wins in the end.
Be aware: Taxi drivers can earn up to 30% commission from certain affiliated shops, hotels, restaurants to which they take clients. Bear this in mind if a taxi driver tries to tell you that the place you want to go is closed, fully booked or more expensive than 'one he knows'. Insist on going to your destination first or you may find yourself stuck at a random jewellery store.
Book a Mauritius Holiday now!
Search now for our very best value flight and hotel deals to Mauritius, we pride ourselves on offering the best value beach holidays for our customers. Our online booking system is simple, easy and fast and there are some great deals available right now.