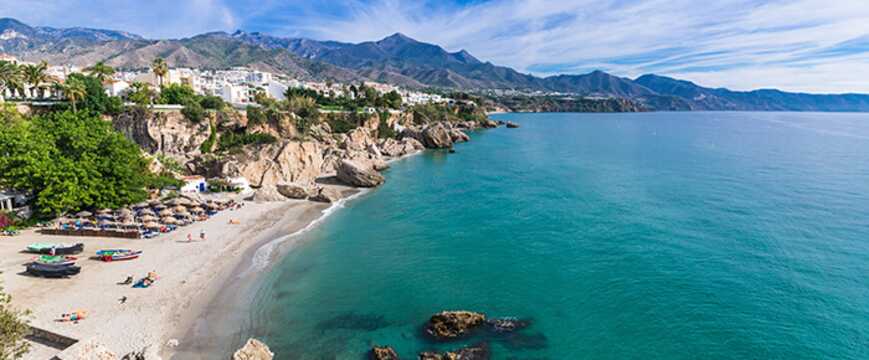 Read more about Benahavis
Benahavis is, quite literally, the best-kept secret of the Costa del Sol. Boasting magnificent views of the surrounding countryside and many excellent restaurants – the area is nicknamed the dining room of the Costa del Sol – Benahavis is a tranquil, peaceful paradise tucked away between Marbella, Estepona and Ronda, just over four miles from the beautiful coastline. Benahavis gives people thinking about Spain holidays an unbeatable choice, and a truly memorable holiday experience.
Surrounded by the rugged Serrania de Ronda Mountains and threaded by the Guadalmina, Guadaiza and Guadalmanza rivers, Benahavis holidays also offer many exciting and varied outdoor activities in addition to being home to nine of the Costa del Sol's sixty golfcourses. Whatever pace you prefer, Benahavis offers a delightful mixture of the exciting and the relaxing for anyone considering a break in the Costa del Sol!
View destination on a map
Benahavis Weather
Benahavis enjoys the same golden sunshine as any other resort on the Costa del Sol, with temperatures averaging at between 23 and 29° Celsius from May until August. With so much to do outside, make sure to pack plenty of sunscreen on your holidays to Benahavis!
Landscape
Benahavis is built into the side of the ruggedly hilly and mountainous landscape, and as such winding roads and narrow lanes cover the area. Traversing Benahavis can be great exercise, but isn't too tricky for those a little less active.
Things To Do on Benahavis Holidays
Benahavis is the undisputed hotspot for golfing in the entirety of the Costa del Sol. Alternatively, if you like your entertainment a little more exciting, you can take a ride around the rugged hills and mountains nearby on a quadbike or head down to the nearby beaches to work on that tan! For a day out where you can really sample an authentic taste for life in Spain then head to Ronda, which is a short drive inland from Benahavis.
Culture
Benahavis retains much of its local feel and traditional Spanish heritage. Whilst there is much development happening across the resort, holidays to Benahavis have a really relaxed, easy going Mediterranean atmosphere.
Nightlife
Life in Benahavis is much more relaxed than other resorts on the Costa del Sol, and as such the nightlife is more subdued. The local dining is outstanding, with many delicacies and regional specialties on offer such as salt baked fish and suckling pig. The views from many of the restaurants that dot the landscape offer breathtaking views of the surrounding hillside, perfect for a romantic evening.
For a night out that you won't forget in a hurry, head to nearby Marbella and experience some of the best nightlife there is in Spain, not mention spotting celebrities and their yachts at the marina. It's also worth while to make the short trip to Estepona for a night out.
Book a Benahavis Holiday now!
Benahavis holidays are a truly tranquil getaway, a refreshing alternative to the common idea of what the Costa del Sol has to offer. On the Beach has outstanding offers on flights and accommodation, so book now to sample this relaxing slice of Andalucian life!