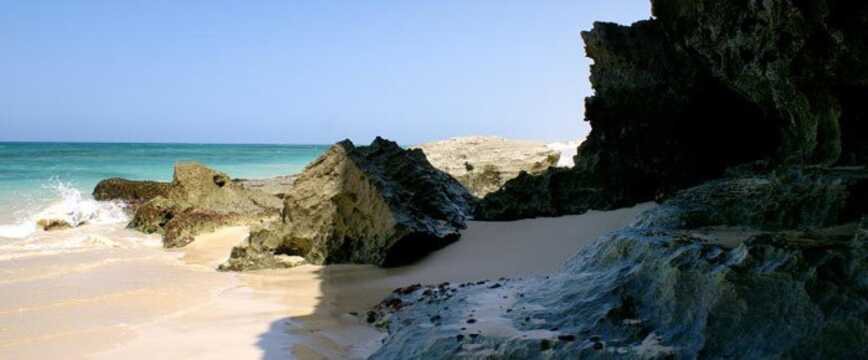 Holidays to Sal, the most popular island in the Cape Verde archipelago, are full of fun and adventure. The island was actually named Sal because it is Portuguese for "salt." The climate is spectacular with sunshine virtually every day of the year.
It originally was heavily populated due to salt production, but tourism has quickly taken over as the main industry. The flat and sandy beaches make holidays to Sal a perfect choice. Winds blow in from the northwest, creating a perfect breeze for water sports like catamarans and windsurfing. Champagne sails or cruises are also popular activities on holidays to Sal.
View destination on a map
Things To Do on Sal Holidays
There are two very popular beaches and resort towns for holidays to Sal and they are named Santa Maria and Murdeira. Santa Maria is the most popular destination for any tourist who visits Sal. It has long, white sandy beaches with beautiful and breathtaking azure waters. As previously mentioned, water sports, especially wind surfing, are very popular on Sal. The lighthouse, at the very southern point of the island near Santa Maria, is a very popular site for tourists to visit as well.
Holidays to Sal should include a visit to Murdeira which is a growing resort area that is directly off the main highway that links Santa Maria and the main city of Espargos. Murderia has a lovely atmosphere and has a growing tourist center. Many hotels and resorts are being built around the beautiful coastline and beaches offered here and will continue to improve over time more people visit Sal on holidays.
Culture
The island itself is home to approximately 8000 people who have a mixed Portuguese and African heritage. The people are friendly and welcome tourists. There are a number of hotels in Sal and resorts offered designed to give tourists the best holiday in Cape Verde. The resorts range from minimalist budget hotels to grand and luxurious resorts. The most popular destinations are close to Sal's long and sandy beaches. There are four main roads through Sal, three of which are paved. On the whole, the island is very modern.
Holidays to Sal have become increasingly more appealing thanks to a large amount of aid given to Cape Verde by the World Bank and the European Union. The government hopes to use this aid to increase the quality of its tourism and fishing industries. Holidays to Cape Verde look to become even more quality and exponentially popular in the future as upgrades are constantly being made by the resorts. Sal is also home to an international airport that makes holidays to Sal very convenient from the UK. The airport will also transport guests for day trips to other islands in the Cape Verde archipelago.
Book a Sal Holiday now!
Holidays to Sal are fun filled holidays highlighted by wonderful water sports, gorgeous beaches and more fun than you can imagine!