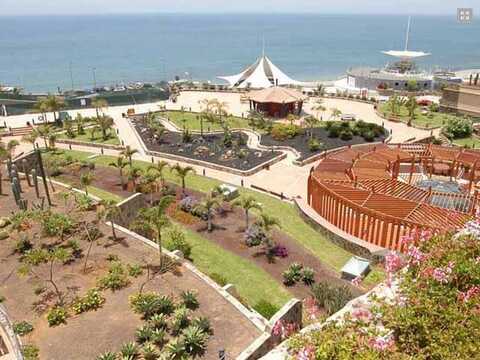 Read more about Meloneras
The stylish and upmarket neighbour of Maspalomas, Meloneras offers nothing but the very best. Dinner by the sea, tranquil beach days and plush afternoons of shopping, Meloneras is the place to be if you truly want to escape the monotony of everyday life and take a break with your loved one.BeachesSit back and relax. Playa de Meloneras holds golden sands and blue seas with a tranquil atmosphere. Although Meloneras is a popular area, the beach doesn't seem to overcrowd as some may find in other tourist locations on the island. Beach days are made easy with cafes and restaurants by the front, perfect for lunch and drinks in between sunbathing.Food & DrinkIf you love dinner with a view, you're in for a treat. Many of Meloneras' restaurants and cafes are located by the waterfront, making it hard to find somewhere to grab a bite without experiencing lovely views of the sea. For traditional Mediterranean cuisine and delicious seafood, head over to La Proa Casa Reyes located on the beach and indulge in tasty food and refreshing drinks in a laid-back atmosphere.CultureAs Meloneras is a more up-market tourist location, you may not see the traditional architecture and classic culture in comparison to small villages, but you will still find the same warm, welcoming locals to talk to. Plus, as Meloneras is a coastal area, nothing screams Gran Canaria like the sand and sea.NightlifeEnjoy drinks, sports and live music at the 19th Hole sports bar, a brilliant location for an easy-going night out. If you're looking for somewhere open a little later, the Gran Casino Costa Meloneras is open until the early hours of the morning for those last few drinks before home.Important InformationFlight Time: 4h 45mTime Difference: GMTCurrency: EuroOfficial Language: Spanish
View destination on a map
Meloneras Weather
With warm weather year-round, the hottest months to visit Meloneras are between June and October with highs reaching between 25°C and 27°C. If you travel between November and May, you will still feel the heat with highs between 21°C and 24°C.
Things To Do on Meloneras Holidays
Coastal Walk Before you do anything, you need to make the most of the coast that Meloneras is set by. Walk along the promenade from the beach and you will reach Maspalomas lighthouse, a unique structure that is great to see in itself, but the sea views along the way make it a delightful way to start the holiday.ShoppingRetail therapy lovers will be in heaven with two shopping centres to choose from. Centro Commercial El Tablero is a lovely little centre to wander around, with Spanish run companies and niche stalls dotted around. If you fancy a look around more swanky boutiques, Boulevard El Faro holds a wonderful selection of shops and restaurants, perfect for a laid-back afternoon of browsing.Lopesan Meloneras GolfA championship 18-hole golf course with beautiful palm trees in its surroundings, the Lopesan Meloneras Golf Course is a fantastic course, which welcomes all levels. Whether you're an avid golfer or just want to give it a go, the ocean and mountain views will complete the experience alongside the fact it is an excellent course.Moonlight CinemaIf you're going to sit in front of a screen, this is the way to do it. Catch a film at the Moonlight Cinema, an outdoor venue with comfortable sofas and cocktails delivered to your seat. Watch a great film and the sunset at the same time, but don't worry about any cool evening breezes, cosy blankets are provided for maximum comfort.