Spectacular Israel is a melting pot of history and culture, where east meets west and traditional meets modern around every corner. With superb beaches, ancient towns and delicious dining to explore, Israel is a perfect pick for beach breaks and long weekends alike - and with more and more flights heading to the Holy Land, now's a fabulous time to discover this hidden Mediterranean gem. BeachesWith over 100km of glorious coastline, lovers of all things sun, sea and sand will be spoilt for choice in Israel. Marked out by an ancient Roman aqueduct, the north's Caesarea Beach is an awesome sunbathing spot, with the chance for incredible photos at sunset. Plus, just half an hour away, you can enjoy the sun-kissed sands of Dor Habonim, surrounded by a peaceful nature reserve. With a gorgeous lagoon and glittering rock pools, it's no wonder that it was voted the best beach in Israel. Top tip For a beach jaunt with a difference, head inland to the picture-perfect Lake Kinneret. Also known as the Galilee Sea, this gigantic freshwater lake laps over 20 beaches, from Tsemach in the south to Amnon in the north - and is flanked by archaeological sites, hot springs and water parks galore.Food & DrinkWith its incredible fusion of cultures, combining African, Middle Eastern and Jewish influences, it's no wonder that Israel is a foodies' paradise. Street food is a huge part of the nation's dining scene, showcasing on-the-go dishes such as moreish stuffed pittas and gooey rugelach pastries. Lovers of the odd tipple will also delight in sampling arak, a liquorice-flavoured spirit similar to Greek ouzo. Culture With diverse influences reflecting its centuries of rich history, culture vultures will love what Israel has to offer. Archaeological wonders are a common sight, with fortresses and Roman amphitheatres dating back thousands of years - and contemporary culture pays homage to the nation's past, with time-old traditions such as folk dancing enjoying a vibrant resurgence. NightlifeThe port city of Haifa has tons to offer night owls, from cosy pubs to buzzing music bars. The award-winning Cantina Sociale is a top pick with locals, thanks to its huge wine selection and easy-going charm - whilst Ma'ayan Habira presents live bluegrass alongside a delicious Middle Eastern menu. Important InformationFlight Time: 5 hours 10 minutes Time Difference: +3hr Currency: Israeli New Shekel Official Language: Hebrew and Arabic Vaccination For all up to date healthcare requirements, please check with your doctor before booking your holiday. Visa British Passport holders don't need a visa to enter Israel as a tourist, and upon entry, are granted leave to stay for up to three months. Holders of other passports are advised to check with their national embassy for any visa requirements.
View destination on a map
Israel Weather
With an average temperature of 20°C, Israel's a great year-round destination - although sun worshippers may prefer to visit from May to October, when it's usually a toasty 24°C. Levels of rainfall are also the lowest during this time, with no showers expected during June, July and August. Plus, water babies are well catered-for, as the sea temperature is a refreshing 23°C on average.
Things To Do on Israel Holidays
AkkoAlso known as 'Acre', this UNESCO-listed locale is steeped in thousands of years of history. Settled since pre-Biblical times, Akko's Old City is a treasure trove of jumbled alleys and soaring spires, making it perfect for an afternoon wander. Under the winding streets, you can also discover the mystical Templars' Tunnel, which leads from an ancient fortress to the city's magnificent port. The Dead SeaIf you fancy a break from the cities, this legendary attraction is just a few hours from Tel Aviv, via a handy direct bus service. Bordering both Israel and neighbouring Jordan, its 230 square miles of super-salty water reach a whopping 1,388ft below sea level, making it the lowest place on Earth. Miztpe RamonAdrenaline junkies will adore this desert gem, with wild adventures around every corner. From marvelling at the Ramon Crater's spectacular sci-fi vistas, to discovering wild camels on a Zin Valley jeep safari, there's plenty to get pulses racing. If you fancy taking it easier, there's also a friendly alpaca farm to explore, and an array of boutiques and bakeries in the eclectic Spice Route Quarter. EilatNestled in Israel's southernmost tip, this lively resort has long been a firm favourite with beach lovers, basking in 360 days of sunshine per year. With 20 stretches of shimmering sand, and attractions such as a dolphin reef and nature reserve, it's a great pick for a family trip - and divers are also in luck, with over 1200 species of fish to discover around the resort's stunning Red Sea reefs.
Israel Resorts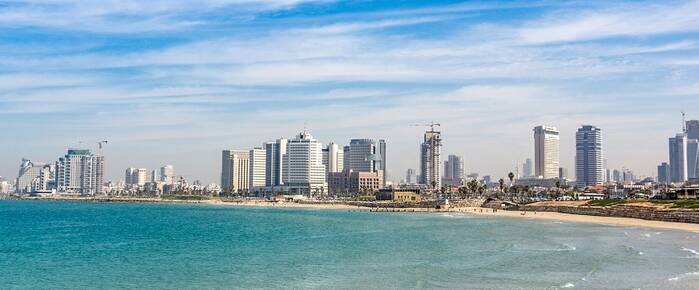 Spectacular Israel is a melting pot of history and culture, where east meets west and traditional meets modern around every corner. From the ancient w…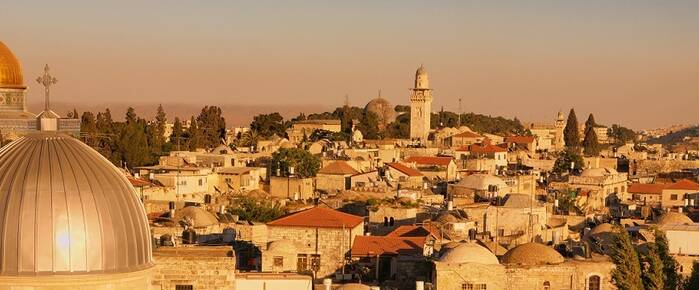 One of the oldest cities in the world, Jerusalem's ancient wonders and vibrant modern culture make it the perfect place to experience two destinations…