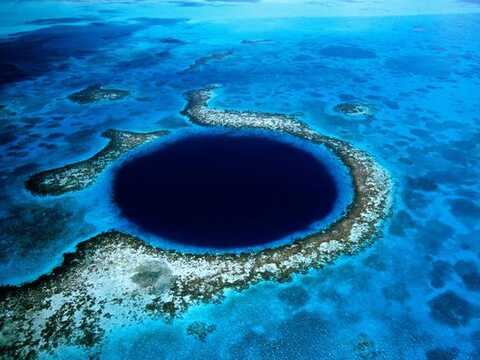 Egypt holidays can centre on no more friendly locale than the quiet resort of Dahab. Populated by smiling locals and peppered with peaceful cafes and restaurants, the golden sands of Dahab clash vividly with the light turquoise of the surrounding Gulf of Aqaba, the strait that separates Egypt from Saudi Arabia.
And there's more - plenty of diving centres and lagoons to explore, windsurfing and desert safaris - not to mention Mount Sinai! Book your holidays to Dahab with On The Beach and you won't look back - except on the flight home!
Ramadan
Please be aware that the Islamic holy month of Ramadan will take place between 12/04/2021 - 11/05/2021. During this time, many cafes and restaurants will close during the day, restrictions on alcohol sales may be in place, and hotel dining for non-Muslim guests may take place in private rooms. Playing music, dancing, and eating in public areas may also be restricted during this time.
View destination on a map
Top Dahab Hotels
Dahab Weather
It's never cold in Dahab, making this resort a staple for tourists all year round. From winter days circa 20° Celsius to summer zeniths above 40° Celsius. Ensure your sunscreen is packed for holidays in Dahab; even a Christmas dip in the hotel pool will tan you quicker than you think!
Landscape
Palm-straddled, golden-silted beaches here vie for your attention with the transparent beauty of the gulf waters. Dahab literally means 'gold' in Arabic, and you can survey for yourself the tawny sands here atop the vast mountains and canyons of South Sinai, from where it feels as though civilisation doesn't exist for miles. Alternatively, stay coastal for some gorgeous sunsets next to the relaxed village atmosphere - Dahab has managed to retain it's carefree exuberance in the wake of international tourism.
Things To Do on Dahab Holidays
Holidays to Dahab are first choice for divers because there are tons of reefs to explore here and tons of diving centres, with the area being just as clement to windsurfers. There are plenty of jeep and camel safaris around the desert, with trips to Mount Sinai and the world's oldest orthodox monastery and library, St Catherine's, two hour's drive away.
Nearby Sharm El Sheikh is worth a visit for the Fun Land Theme Park and the Diving Museum as well as the great beaches and even more reefs to explore!
Culture
The dichotomy of Dahab is it's unique mix of Bedouin tribal culture and modern Egyptiana, on evidence at the bazaars and shops on every street corner selling all manner of wares. For a taste of local culture, the camel festivals in April and May in nearby Sharm El Sheikh are a must, closely followed by the angling competition in July, at which locals and anyone on holidays can compete.
Nightlife
Hotels in Dahab all play host to late-opening bars and restaurants full of people just relaxing on their holidays in Dahab. The beach is first choice for it's seafood restaurants, with locally caught snapper or lobster, and inland you'll find a more international flavour at steak houses and Chinese restaurants. There are excellent bars and discos out here too, such as the rock lover's Furry Cup, but perhaps the most popular pastime is chilling on the beach by the shacks at sunset, drink in hand.
Book a Dahab Holiday now!
See for yourself Dahab's amazing beaches and inland hikes, or dive down to those aquatic caverns - but you won't need to splash out with On The Beach! We have the best deals on Dahab holidays and hotels available right now!