When is the best time to visit the Azores?
The Azores sit in the Atlantic, two hours flight east of Lisbon and temperatures benefit from the Gulf Stream, affording mild winters and warm summers. The best time to visit, especially if you're looking to combine some outdoor pursuits such as whale watching, hiking or mountain biking is May and June, when the climate is warm and calm (it can get very breezy in winter months). The Azores are famous for their colourful array of flowers blooming in early spring, again another reason to visit in May or June. July and August are busier but warmer with around 3 to 4 days of rainfall. Access to the Azores is difficult outside of the spring and summer months, with the weather also taking a turn for the worse with heavy rainfall and a dip in average temperatures to around 18f.Best Time to Go Verdict: June
One of Portugal's best kept secrets, The Azores is made up of nine islands created from volcanic activity in the Atlantic Ocean and is approximately two hours flying time from the Portuguese capital of Lisbon.
The sunny blue skies and the dramatic landscapes in the Azores attract thousands of holiday makers each year. Sao Miguel is the largest island in the Azores and is home to the main tourist airport of Ponta Delgada. Sao Miguel is a great island for exploring and can also be a great base for visiting some of the other islands on your holiday.
The Azores appeal is that it offers something for everyone. For the golfers, the island of San Miguel boasts two superb courses in Cedars and Azalea. Hike around a volcano (Capelinhos on the island of Faial offers breathtaking views), go whale watching (The Azores is one of the top 10 whale watching sites in the world), diving, deep sea, coastal and sport fishing, sailing or swimming with dolphins - a truly magical experience.
The islands make little demand on your cultural conscience but one place you absolutely must not miss is Angra, a historical UNESCO heritage patrimony city, over on Terceira Island.
View destination on a map
Azores Resorts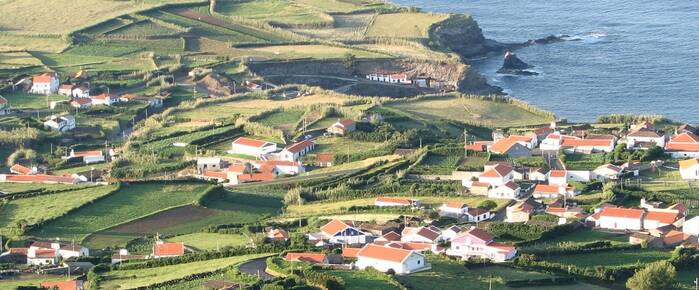 First time visitors to Ponte Delgada will be enthralled by the Azores' capital which, despite recent developments - the city now has a shopping mall a…