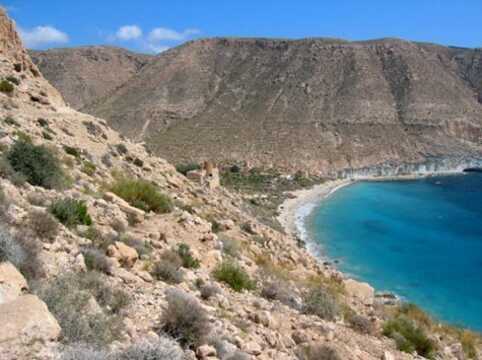 Read more about San Pedro
The charming, untouched pueblo of San Pedro is conveniently located about five miles west of the cosmopolitan sophistication of Marbella, and a short drive from the rugged natural beauty of the Sierra de Ronda mountains. Steeped in history and richly cultural, San Pedro offers a quiet, unspoiled charm in the heart of the Costa del Sol.
San Pedro holidays are very popular with both couples and families alike who come here for the relaxed pace of life, excellent weather, abundance of things to do, great food and ease of access. If you want a break away from the stress of work without going broke, then a holiday in San Pedro is perfect for you!
View destination on a map
San Pedro Weather
Hot, dry summers and mild winters define the climate of the Costa del Sol, so expect glorious sunshine much of the year and highs of around 30° Celsius in the summer. If you are planning on coming on holidays to San Pedro in the spring, summer or autumn make sure you bring your sunscreen!
Things To Do on San Pedro Holidays
There is much to see and do on San Pedro holidays. Bargain hunters will be spoilt for choice, with the weekly market day in the central Plaza offering a wealth of locally items sold by traditional Spanish market vendors. The main promenade, Avenida del Marques del Duero, is especially beautiful, flanked on both sides by tall palm trees and offering lovely walks along the beachfronts. There are many outstanding chiringuitos, or beachfront eateries, to sample the fish specialties.
There are also a number of historical sites to visit, including the Paleo-Christian Basilica Church and the Roman Baths, Las Bovedas. The beaches are also famed for their cleanliness and variety of things to do, including windsurfing, scuba diving and sailing Ð in addition to good old-fashioned sunbathing, of course!
Culture
Unmistakably Mediterranean, San Pedro retains much of its heritage as a small fishing port. The weekly market is uniquely Spanish, and even a casual walk around offers glimpses of how life in Spain used to be; charming villas and architecture, friendly locals and great food.
Nightlife
San Pedro has many charming and authentically local bars all within easy reach of the central Plaza, and all are an easy walk from each other, perfect for sampling the local wines and specialty cocktails. Many bars also serve traditional tapas and other bar snacks, meaning a night out can easily turn into a satisfying meal and vice versa!
Should you wish to go out for a more exciting night on the town then head into nearby Marbella or Puerto Banus; both towns have myriad restaurants, bars and glitzy nightlife!
Book a San Pedro Holiday now!
San Pedro is not only fantastically located nearby other Costa del Sol holiday destinations, but also offers a delightfully charming experience of genuine Spanish hospitality and authenticity - a refreshing change from other resorts.
On The Beach has outstanding offers on flights and accommodation, so book now and sample a taste of the traditional on holidays in beautiful San Pedro!