2011 is fully under way and, if they haven't already, people are deciding where to go on holiday and with whom to book, so take a look at this list of best value holiday destinations. It's a simple guide to where to go, when to go, and how much to pay.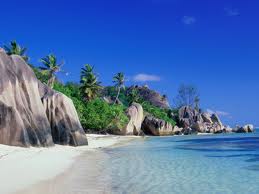 Turkey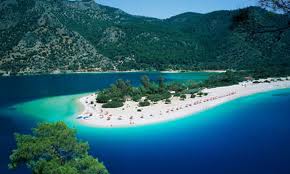 Queen of the all inclusive holiday destinations, Turkey is a great place for families and couples who want to get the most they can for their money without compromising on quality. Compare the price of an all inclusive week in Turkey with that of a self-catering holiday and you'll certainly notice a difference, but that difference pales in comparison to what you'll save on food and drinks in shops, bars and restaurants by going all inclusive.
Spain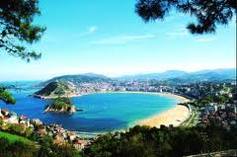 Spain will forever be at or near the top of the list when it comes to tried, tested and trusted holiday destinations. Spain consistently offers value for money, and with hotels, shop and restaurant owners constantly battling for business, the prices in some Spanish resorts are the lowest you'll find in Europe. The Balearics and the Canaries are also favourites, although prices are slightly higher than in the Costas.
Egypt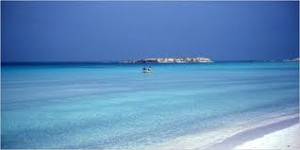 Egypt got some bad press in 2010, with the news making much of the Jaws style attacks on tourists in November. Now that the shark stories are yesterday's news, holidaymakers are swarming back to Sharm El Sheikh at all times of year for the fantastic all inclusive holidays on offer. Going all inclusive means you'll dodge the effect of inflation on eating and drinking out as everything is included, so, like Turkey, it's a great place to take the family.
Morocco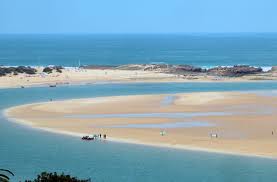 A relative newcomer to the all inclusive market, but one which is seriously reaping the rewards, Morocco offers luxury hotels at low prices, fantastic beaches, and eating out is cheap as chips (but tastes much, much better). In Morocco, you can really immerse yourself in the culture, with the chance to haggle in bazaars for authentic Moroccan gifts and goods. There are also some great cultural sites to visit, such as the Ksar of Ait-Ben-Haddou, between the Sahara Desert and the city of Marrakech. It's the best of both worlds.
Portugal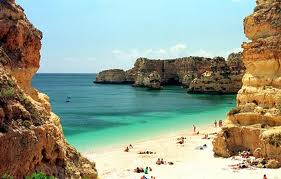 The tourist industry of Portugal, and more specifically the Algarve, relies heavily on British visitors, and prices have fallen dramatically over the past year as hotel, bar and restaurant owners fight for British custom. A super cheap break in the Algarve could set you back as little as £80pp in March, although a little extra should secure you much better weather and more of a 'resort' feel as the crowds start to head over in May, and still for less than £100pp.
Florida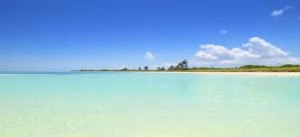 As long haul holidays go, Florida is one of the cheapest, yet most fun filled, on the market. There are more cheap flights to Florida than ever before, and hotels and resorts now offer discounted entry to many of the theme parks for which Florida is famous, thanks to the decline in US visitors. A stable exchange rate and massive food portions mean you can eat well for relatively little (one meal will easily feed two!), and if you've got extra room in your suitcase, the shopping is always excellent value.
Greece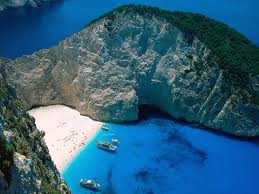 In 2010, Greece boomed in popularity thanks to its low prices, which, unfortunately for the Greeks, were a result of riots in Athens and economic troubles. Happily, the country is getting back on its feet, but its picture perfect beaches and lovely resorts are still attainable at very low prices which are worth making the most of in 2011.
The best of the rest…
Thailand
Thanks to an explosion in flights to Bangkok via the Middle East, Thailand is now more reachable than ever, from more UK airports than ever, at the lowest prices ever! Whilst the flights might seem expensive, they're really quite cheap compared with other long haul destinations, and the best thing about Thailand is that once you're there, it's incredibly cheap.
Bulgaria and Croatia
Two up and coming holiday destinations, Croatia and Bulgaria offer stunning beaches, great hospitality, fabulous summer weather, and all at bargain prices. Try the gorgeous village of Petrcane in Croatia (you'd need to fly to Splitt then get a coach/taxi), and Bourgas in Bulgaria.
If you want to push the boat out a bit, Cuba and the Dominican Republic offer beaches, weather and luxury you'd be hard pressed to find anywhere in Europe at a similar price, and the all inclusive deals can be amazing. Other Caribbean destinations to look out for are Barbados, Antigua, Jamaica and Grenada, and with extra 2011 flights being added, we're likely to see some fantastic deals as the year goes on. Keep your eyes peeled!