I've trekked through Thailand, skied in Switzerland and backpacked my way around Boston, New York, Montreal and Philadelphia, but one of my all-time favourite holiday destinations is still the Spanish island of Majorca.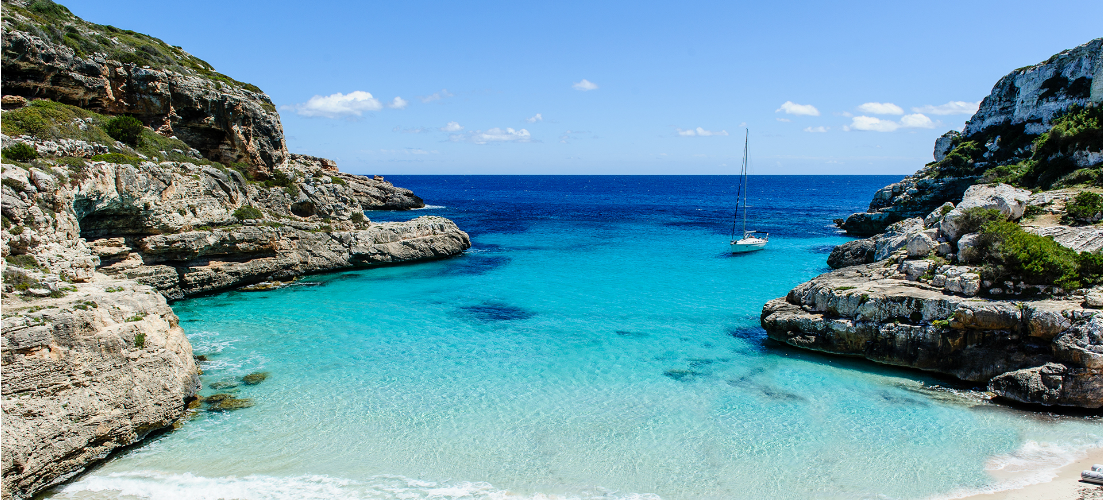 My love affair with the island began at the ripe old age of 12 – it was my first holiday abroad and my family chose the resort of Puerto Pollensa to stay in. I was soon wooed by the fringed parasols on the beach, warm sea waters, stalls selling jewellery and hair braiding along the promenade after dark, and the tiny Spanish shop in which I managed to persuade my parents to treat me to a pair of authentic Spanish clogs. Scoff if you may, but we all know clogs were in vogue in the early nineties – the fact they gave me blisters and I couldn't walk in them was neither here nor there.
We returned the year after and I had a ball – it was the year Hey Macarena was released and Spain was on a high! Two years later and so was I – I went back with my best friend and her parents – this time to Alcudia, and we didn't even have a curfew! Twelve months passed before I rocked up on the Spanish shores once more, setting up camp in Santa Ponsa, and then post A-levels I hit the big one – Magaluf – with a group of not-so-sober school pals. Foam parties at BCM, pints of Pina Colada and hungover stints on Palma Nova beach ensued and that pretty much made up the schedule for the seven days we spent there. I love Majorca and wouldn't change it for the world.
However, the latter is how places like Magaluf get a bad name for themselves. People see them as resorts overflowing with lager louts, Eurotrash and nothing else. What they fail to realise is that Magaluf, is in fact, a fantastic family destination. The beaches are lovely, there are plenty of great places to eat, and if you do fancy a night out on the tiles, you'll be spoilt for choice.
You're always going to get the odd smattering of sloshed Brits abroad wherever you go, but my relationship with Majorca has always been one filled with fond memories, good times and sunny weather. For anyone who hasn't been, I'd definitely recommend a visit or three, and if you need a tour guide – you know where I am!