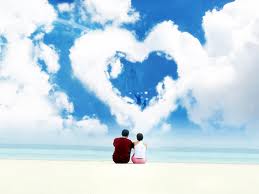 With Valentine's Day on the horizon, you might have spent the last few weeks thinking up a perfectly extravagant plan to woo your better half. Or maybe you're excitedly awaiting the moment when your significant other sweeps you off your feet with a wildly amorous gesture or the promise of a romantic break somewhere exotic. Most likely, you have far too much on your plate to think of anything original that will show your special someone just how special they are. With this in mind, we have compiled a short list of our favourite places to whisk yourselves away for some (affordable) summer loving. From Rhodes to Rhossili, these are the perfect places to get a "Yes, yes yes!"
Malaga, Costa del Sol
Malaga's beaches are widely considered to be some of the best in Spain, renowned for their picture-perfect, powdery sand and beautiful blue waters. What makes Malaga an ideal place for romance is the idyllic life which surrounds the beaches. A far cry from some of the Costa del Sol's other resorts, Malaga offers cultural experiences such as the Picasso Museum, scuba diving, excellent restaurants and nightlife, and much more. Enjoy a quiet dinner aboard one of the many exquisite boats docked in the harbour. Or find a cosy, secluded bay to pop the question!
Hotel we love: Zenit Malaga Hotel
Draped on Turkey's southern Mediterranean coast, Alanya is a wonderful holiday destination in general, but for a truly romantic moment, head to Cleopatra's Beach. If the sight of your lover isn't enough to make you swoon, the pink-tinged sand will. Legend has it that Mark Antony wooed Cleopatra on this beach, so if you're planning a proposal and all goes to plan, you'll certainly have a story to tell when you get back home!
Hotel we love: Grand Okan Hotel
Corfu, Greece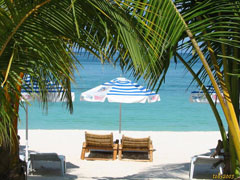 Get coupley in Corfu, Corfu is the most popular of the Ionian Islands, and it's easy to see why. Lush green mountains taper into golden sands and bright blue waters. It's a perfect place for romance. For the perfect day out without much hassle, head to Paleokastritsa (don't try and pronounce it if you're trying to impress someone). Surrounded by rocks and mountains, sit and watch the sunset together on the beach before heading to Corfu town to check out the nightlife along its cobbled streets.
Majorca, Balearic Islands
Romance might not be the first thing that comes to mind when you think about Majorca, but hit the right spots and it really is a dreamy destination of beautiful beaches, hidden coves and stunning scenery. If you'd prefer not to spend your days in bed, there are so many unforgettable experiences to enjoy together. Stroll around Palma Cathedral, visit Sa Colabra rock formations, take a trip to Chopin's Carthusian monastery, treat yourselves to a meal at the exceptional Valldemossa Hotel Restaurant before a dance at The Rising Sun club. A climb up to Cap de Formentor the following morning will soon sort your fuzzy heads out.
Hotel we love: Hotel Villa Singala (perfect for romance on a budget, and ranked #21 of 1,132 hotels in Majorca on TripAdvisor!)
Rhodes, Greece
Fall in love with Rhodes, the sunniest of the Greek Islands, renowned for its amazing beaches, historic sites and fantastic nightlife. For an ethereal romantic experience, stroll through the Valley of the Butterflies, or for a more authentic evening, wander lazily through cobblestoned streets, stopping at a friendly local taverna for some delicious Greek tapas.
Hotel we love: Matina Aparthotel
Nanjizal Beach, Cornwall
Who's to say you have to go abroad for some summer loving? One mile south of Land's End, Nanjizal Cove is utterly beautiful, never crowded thanks to its almost total seclusion, and has spectacular sunsets. There are no facilities, and no direct access (just a 3/4 -mile footpath from the nearest town or a walk along the cliff path from Land's End), so it's not for everyone, but if you have an adventurous streak and fancy playing Castaway together, it's perfect. Land's End has plenty of cosy guest houses and hotels for visitors if you're planning on staying overnight.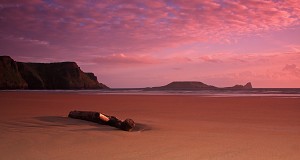 Rhossili, Gower Peninsula, Wales
As someone who grew up nearby, I have a special place in my heart for the Gower. Recently voted "the best place to go for a romantic sunset" by Country Living magazine, Rhossili Beach is perfect for a gorgeous dusk picnic.
Holy Island, Northumberland
And finally, if you really want to impress someone, get all Horse Whispery and take them on a thrilling horse ride along the beach on Holy Island (just don't get overconfident and fall off). Kimmerston Stables (kimmerston.com) organises rides for all abilities, from beginners to experienced riders, and you can even buy prints of your mini adventure.
*Sigh*
Visit www.onthebeach.co.uk and start planning your dream escape. Why not book early with a low deposit and surprise your Valentine with a summer holiday? Or choose one of our late deals and give yourselves a well earned break.