Gran Canaria has it all. The warm weather all year round, the beaches that are so beautiful you could lie on them all day long without a care in the world and for those who love an adventure holiday, it oozes with exciting sports and activities that are just too good to miss out on! From windsurfing to cycling, golfing to hiking and even scuba diving to sky diving – these are just some of the amazing activities that can be enjoyed in the great outdoors of Gran Canaria.
Watersports
A sizzling sun-soaked island surrounded by the Atlantic Ocean calls for one thing – watersports! Windsurfers can grab their board and sail and ride the wonderful ocean waves. Most of the island's beaches are great for windsurfing, it's just a case of finding the right time and place for perfect windsurfing conditions. Some of the favourite spots include Playa del Ingles in Maspalomas, Playa del Aguila and El Faro de Maspalomas. If you want the best of the best, Pozo Izquiero (where the PWA is hosted) is the top windsurfing spot on the island and even one of the best in the world!
Are water skiing and wakeboarding more your thing? You'll find great experiences along the south coast, including on Anfi del Mar in Arguineguin and on the seafront in Puerto Rico. Below the surface, the crystal-clear waters make for a scuba diver's dream. From the beautiful sea life in El Cabron, Sardina and Las Palmas de Gran Canaria, to the shipwrecks in Mogan, Puerto de la Luz and Juan Grande, as well as the underwater plane wreck in Playa de Vargas.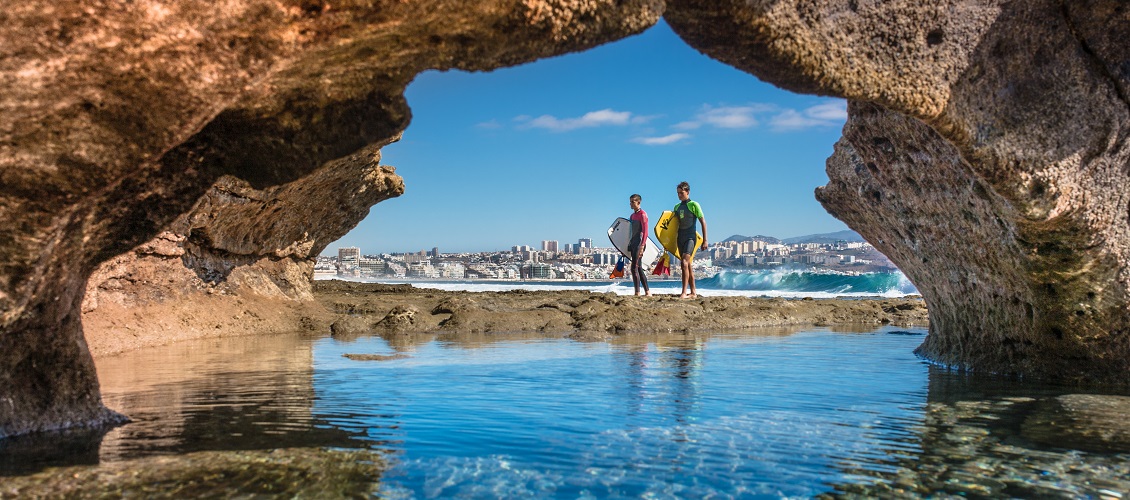 Golf
Golfing may be seasonal in the UK, but over in Gran Canaria the year-round sunshine means you can go for a round of 18-holes no matter the month. Escape to the warm Canarian heat for a sun-soaked golfing getaway, or simply enjoy a relaxing beach break with a few rounds thrown in. There are plenty of great greens to choose from all over the island, but some of Gran Canaria's top golf courses include:
Anfi Tauro Golf, Mogan
Lopesan Meloneras Golf, Maspalomas
Salobre Golf and Resort, Maspalomas
Campo del Golf de Maspalomas, Maspalomas
Hiking
Don't forget to pack your walking boots for some refreshing rambling through the Gran Canarian greenery! Sunrises and sunsets may be stunning enough as it is, but why not experience them from the top of one of the island's many peaks. If you're up for a challenge, try the 10km climb to the top of Montaña del Viso, which takes around 4.5 hours so remember to stay hydrated. Camino de Santiago is another 10km hike, but takes a little less time at just under a 4-hour hiking time, with a stunning starting point in Llanos de La Pez forest. If you're planning to set off on a lengthy hike, be sure to check the weather before you go as to avoid the rain and even the hottest periods of the day, as hiking in the sunshine may offer outstandingly gorgeous views but can sometimes be too hot to handle.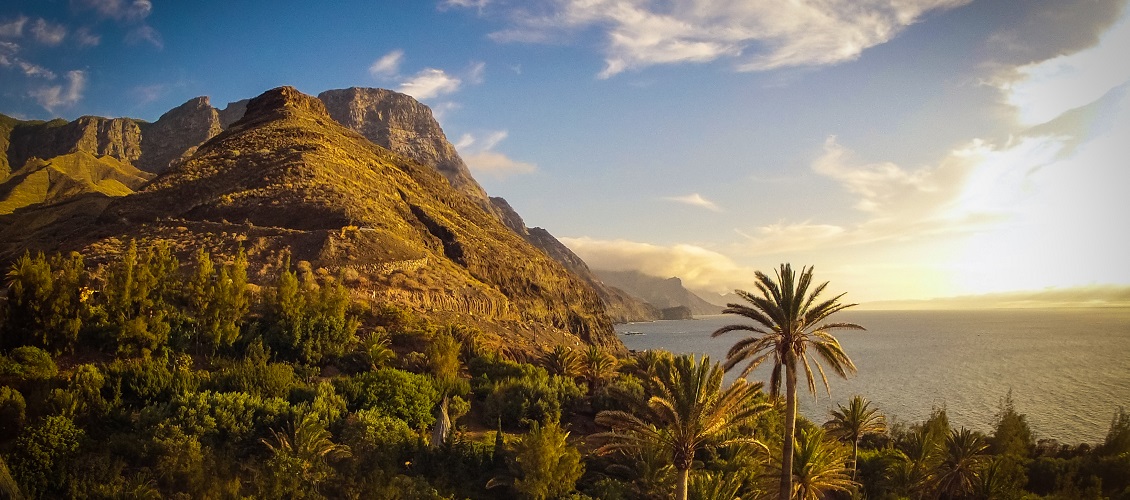 Airsports for the daredevils
If you're more of an adrenaline junkie than a sports enthusiast, you've come to the right place. Soar, glide, jump and dive across Gran Canaria's stunning blue skies and take in the jaw-dropping views of the island's mountainous landscape. There are multiple companies that you can book your daredevil experience with on the island, whether you're looking to try hang-gliding, take the leap and go parachuting, feel the wind through your hair whilst paragliding or go all out and skydive through the cloudless Canarian sky. Whichever you choose, one thing's for certain – the panoramic views from above will be so breathtaking that they'll stay with you forever.
Cycling
Gran Canaria's beautiful landscape is not only incredible to look at, but it's also a winner for those who love cycling. Ditch your normal UK route in the rain and head to the wonderfully warm island for some non-stop cycling in the sunshine. The GC-330 is an uphill challenge starting in Bañadores and ending up in Arucas, offering stunning views from the top. If you prefer to take it easy, why not go from Arucas to Bañadores, so you can glide downhill and still take in all of the magnificent views on the way.
For a more leisurely bike ride, explore the island's capital Las Palmas de Gran Canaria and its surrounding areas by cycling along Maritime Avenue, which starts at Playa de la Laja, passes through charming villages, along the shore and ends at the city's Centro Comercial El Muelle shopping centre. Those who tend to prefer a more daring cycling route can get their dose of adrenaline from the shocking cliff side paths of the Dragon's Tail, stretching from Agaete to La Aldea de San Nicolas on the GC-200.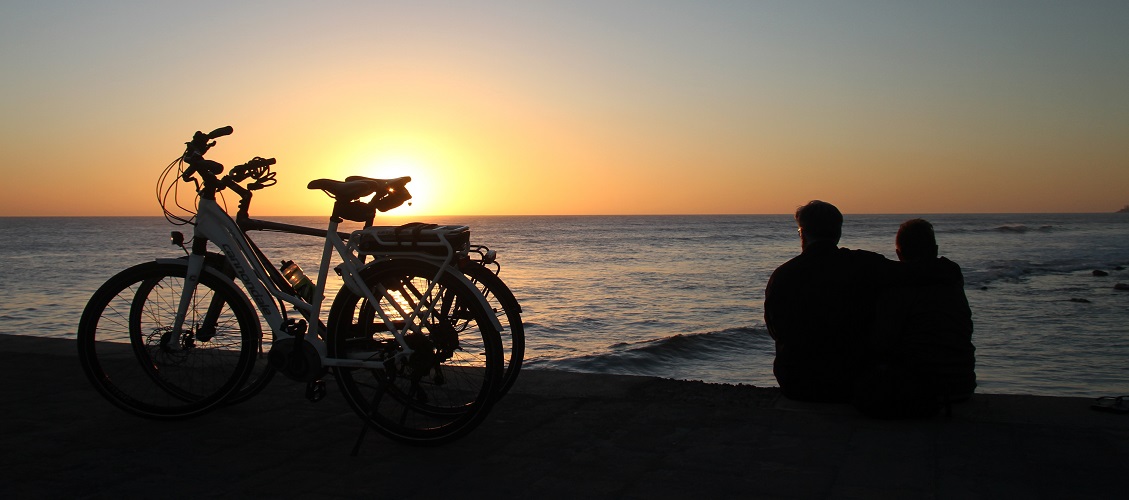 Want to know more about the amazing island? Check out our Gran Canaria page.