Sometimes you just want to get away – leave the hustle and bustle behind and head to the great outdoors. You don't want crowds of people and you certainly don't want to queue for dinner at a busy hotel buffet. Cue, Gran Canaria. A beautiful Canary Island with plenty of character, tons of luxury hotels and jam-packed with activities to take you 'off-grid'. It's time to pack a bag and head to sunny Spanish shores. So, whether you're a family of mountain ramblers or a couple of secluded beach lovers, we've got the perfect holiday for you. Read on to check out some of Gran Caranias' most scenic spots. 
What to do
Feel like your on top of the world
Nothing quite clears your head more than getting out into nature. Add in the glorious Gran Canaria sun and spectacular mountain views and you're onto a winner. Take a hike (or a drive) up to the stunning Pico de la Nieves – Gran Canaria's second-highest peak and enjoy views for days at the top. Or, head to the unique volcanic rock formation of Roque Nublo. Perched high up in the centre of Gran Canaria, this rock formation is a sight to behold.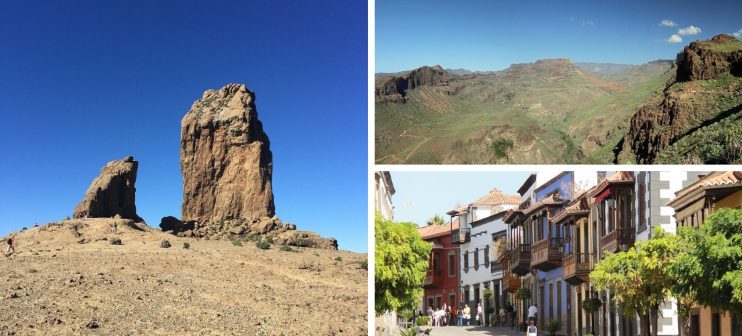 Take a wander through an old village
We all love wandering the cobbled streets of quaint little villages when we're on holiday. But have you ever just wished that it wasn't as busy? Take an early morning stroll around Vegueta historical quarter in Las Palmas de Gran Canaria or head up to the centre to the picturesque Terror village and discover the Canarian charm that this island is famous for. Time it with the sunrise for a truly romantic stroll or get there in time to grab a peaceful breakfast with a great coffee.
Hit the beach
Beach days are the ultimate relaxation days. The sun on your skin, the sand between your toes and the calming sound of the waves lapping against the shore. Gran Canaria is brimming with gorgeous golden sands just waiting to be discovered. Head to the unspoilt beach of Gui Gui for a romantic day out with your significant other or take the family to the famous dunes of Maspalomas, where there are so many to choose from that you can have a whole sand dune to yourself. You can also take a private boat trip from many of the main beaches and head out to sea dolphin and whale spotting.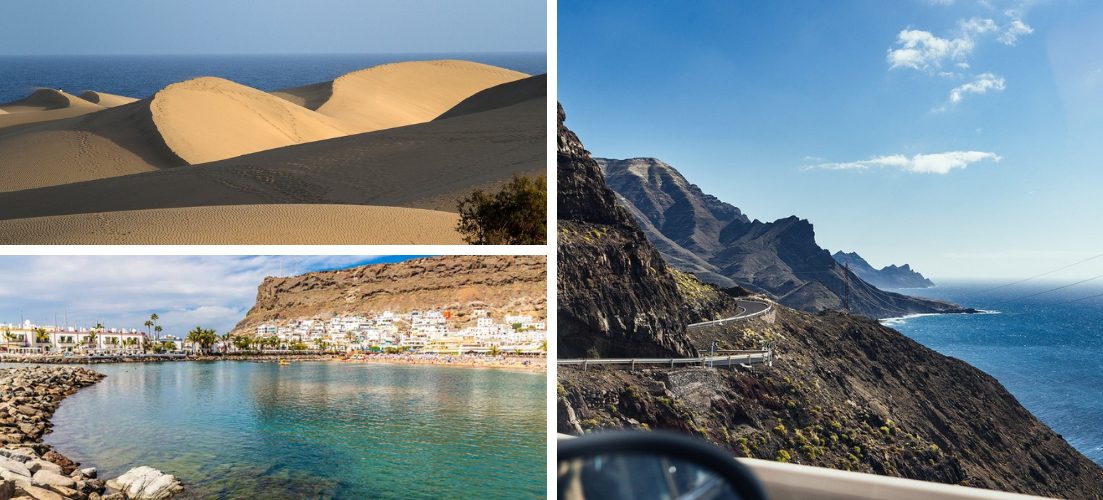 Head out on a road trip like no other
Gran Canaria's famous West Coast Road or the CG-200 starts in the south of the island and takes a meandering route along the west coast. From steep mountainsides to turquoise waves, the scenery on this trip is outstanding. Why not pack a picnic and stop for lunch with a view?
Tempted to take off to Gran Canaria? Read more about this beautiful destination here!