Forget the diets. The grinds. The day-to-days. Holidays were made to be enjoyed without limits. As much as you want. Whenever you want it… that's all part of the fun. That's the joy of going All Inclusive too. You can banish the budgeting, ditch the dishes and wave goodbye to gloomy skies. With food, drinks and entertainment for your trip all taken care of, all that's left for you to do is squeeze the most out of every drop of your holiday – without a care in the world.
You might pay a little more upfront for an All Inclusive holiday. But in the long run, it's a great way to save some pennies, whilst letting your hair down and enjoying the trip to the max. Does that mean you have to compromise on quality? Or could it quite be the opposite? Well, with these 7 amazing All Inclusive escapes across Europe we're pretty convinced it's the latter. But you can be the judge of that one for yourself…
1 word – Wow. That's quite simply the only thing to cut it when it comes to this dreamy adults-only hideout. The Stella Island Luxury Resort & Spa offers the utmost of Greek luxury, with a blissful chic decor, breathtaking rooms and only the finest wining and dining options in town.
Step out into pure paradise, find a secluded spot to soak up Crete's radiant rays by the lavish, looping lagoon pool and gaze out in awe as the breezy, leafy palm trees dance soothingly amidst the soft coastal winds. Spend your days delighting in the resort's five exquisite eateries. From creative buffet meals to extravagant Asian wonders and authentic Cretan cuisine by candlelight – what more could you wish for?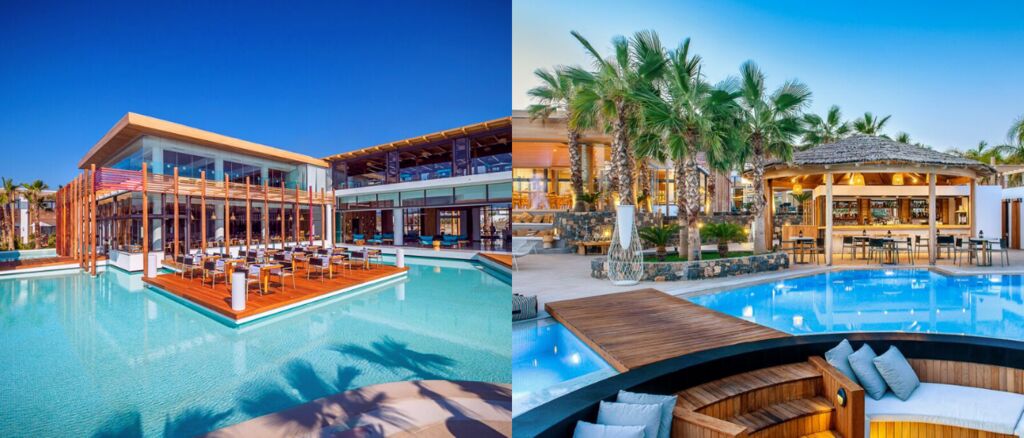 Bask in twinkling, far-stretching, radiant ocean blues – the five-star utopia that is the Elba Estepona Gran Hotel & Thalasso Spa offers the best seat in the house when it comes to the Med. And you'll never be too far from that Mediterranean coastline, as every Deluxe Room and Junior Suite here offers privileged views out over the shores. This is what dreams were made of.
If that wasn't enough, there's refreshing pools for both little and big ones, vibrant, enchanting gardens leading directly to the sea, as well as three grand restaurants serving only the best of Mediterranean, French, Italian and Spanish cuisines. To top it all off, there's even a tranquil Thalasso spa that offers incredible relaxation facilities as well as premium rejuvenating packages that have been recognised for their high standards.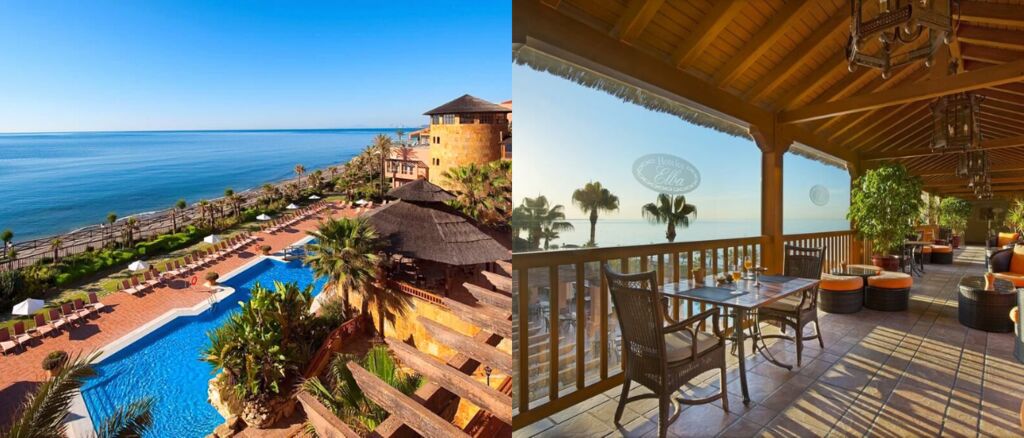 Without a doubt, the ultimate feature of the Gran Melia Palacio de Isora has to be its sublime 5,000m2 infinity pool that boasts the award for the biggest saltwater pool in a hotel across Europe. Dip, dive and plunge into these inviting waters to your heart's content. You'll be living it up in poolside paradise here that's for sure. But the party doesn't stop there. Oh no. At this hotel wining and dining is just as much of a delight (especially if your All Inclusive).
With a whopping five restaurants and six suave lounges to explore, you can sip premium branded drinks, juices and cocktails as the sun sets peacefully over the amber-hued Tenerife horizon. Dine in style at harmoniously designed venues, letting Avant-Garde Italian cuisine, grilled dishes and exotic Japanese delicacies tingle your tastebuds from morning till night.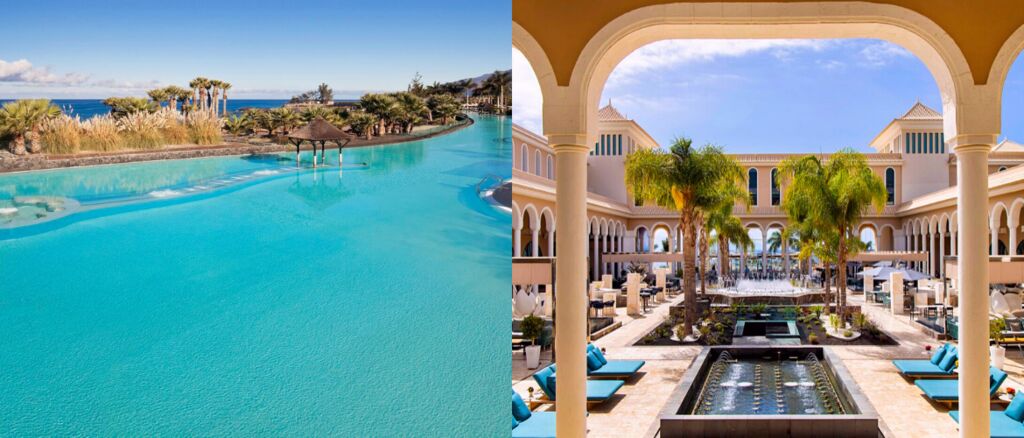 A swanky lobby, contemporary poolside design and top-end entertainment facilities – the Grand Palladium Palace Ibiza Resort & Spa offers a chance to see the romantic Ibiza shores in an All Inclusive wonderland. However you choose to soak up this island's radiant rays, your stay here is sure to surprise you.
Like to get the ball rolling? Get involved with sports activities like football, tennis and even paddle surf excursions too. Need to keep the little ones entertained? The kid's facilities here don't fall short of a five-star rating either with splash pools, fun games and excitement that will make those family holiday moments last a lifetime. Feeling peckish? Limitless options await across this extravagant resort. Dine al fresco on the open-air terrace, devour mouth-watering Mediterranean cuisine by the sea or tuck into crunchy tacos, fiery salsas and made to measure margaritas at the charming Mexican venue.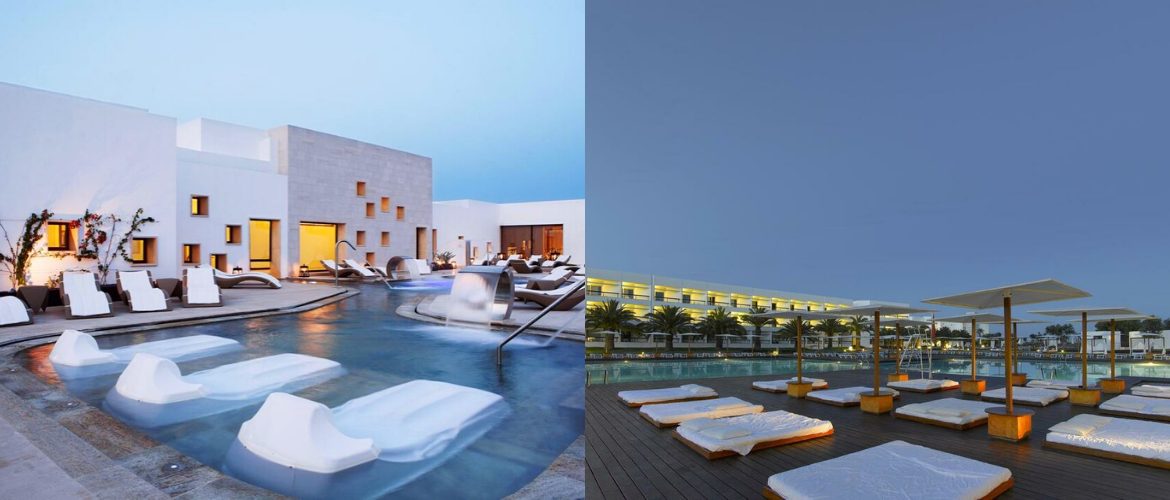 Harmoniously built into the heavenly island surroundings, the Secrets Lanzarote Resort & Spa – Adults Only oozes all things enviable about this captivating Canary island. Striking black rock faces, whistling palm trees and intriguing paradise-island decor. Seeking peace and invigoration from your All Inclusive escape? You've come to the right place.
Plus, the spa here is quite simply one-of-a-kind. Float in the heated dynamic pool to the sound of relaxing crashing waterfalls, plunge into the crisp ice fountain or release toxins from your pores with a therapeutic steam bath. That's not to mention the bountiful treatment options on offer here too.
After a hard day of putting your feet up – you're sure to have worked up an appetite. So it's time to delight in the Secrets Lanzarote's high-end cuisine and stylish dining venues. Dine as you wish in six top-of-the-range restaurants offering everything from light vegetarian fare to sensational sushi dishes made before your very eyes. Now this, is the life.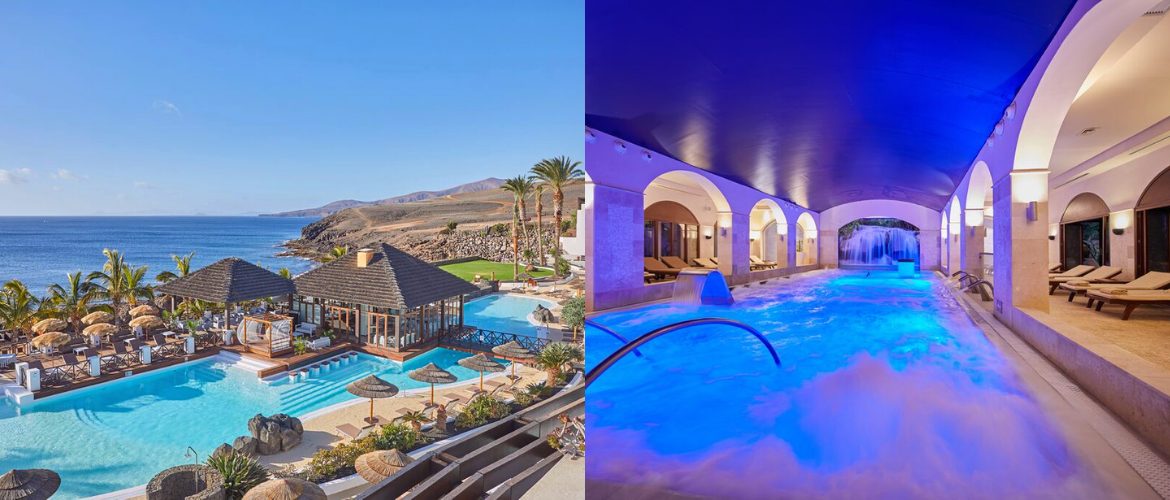 Fuerteventura's best-kept secret, tucked away on the coast in the Dunas de Corralejo Natural Park, the Gran Hotel Bahia Real sets its standards high in the world of All Inclusive. Think you have to compromise on location when it comes to All Inclusive holidays? Think again.
Resting handsomely above exuberant turquoise waters and dazzling sandy dunes, the Gran Hotel Bahia Real is a thing of wonder for beach lovers. And the latest edition to the resort, the Coco Bahía beach lounge, is a true celebration of that. The new beachside retreat offers chill-out Bali beds, an exotic cocktail bar and innovative Tapas cuisine all in the ambient surroundings of splendid sea views. We know where we'd rather be.
The rest of the resort doesn't disappoint either! Think wooden bridges over winding pools and simply stunning architecture. Rest your head like a king or queen too as every room boasts dazzling ocean views fit for royalty.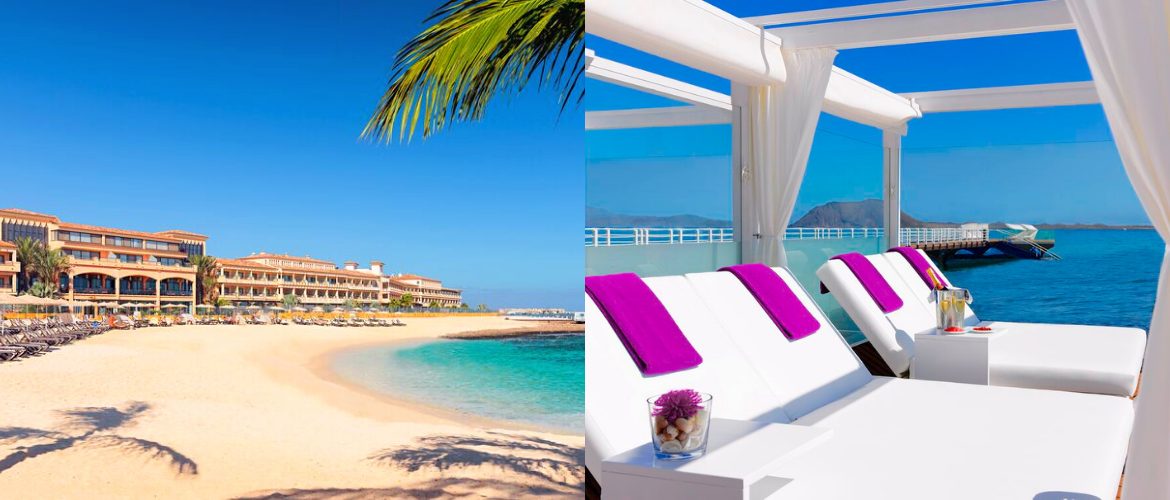 A sanctuary of relaxation that's gracefully nestled along the stunning Lachania Beach shorelines, the Atrium Prestige Thalasso Spa Resort & Villas is a Grecian wonder in its own right. Got your heart set on an All Inclusive escape to Greece? Then prepare to be bowled over at the impressive Ultra All Inclusive service on offer at this luxurious Rhodes resort. Included in your package you can enjoy five complimentary a la carte meals, unlimited local and international drinks, access to the dreamy spa facilities, entrance to exciting evening shows and so much more!
Exploring this breathtaking resort is a thing of beauty in itself. Meander down to the Blue Flag Beach, sip on juicy drinks with the friendly poolside service and enjoy first-class feasts at the fantastic main restaurants. Ahhh… bliss!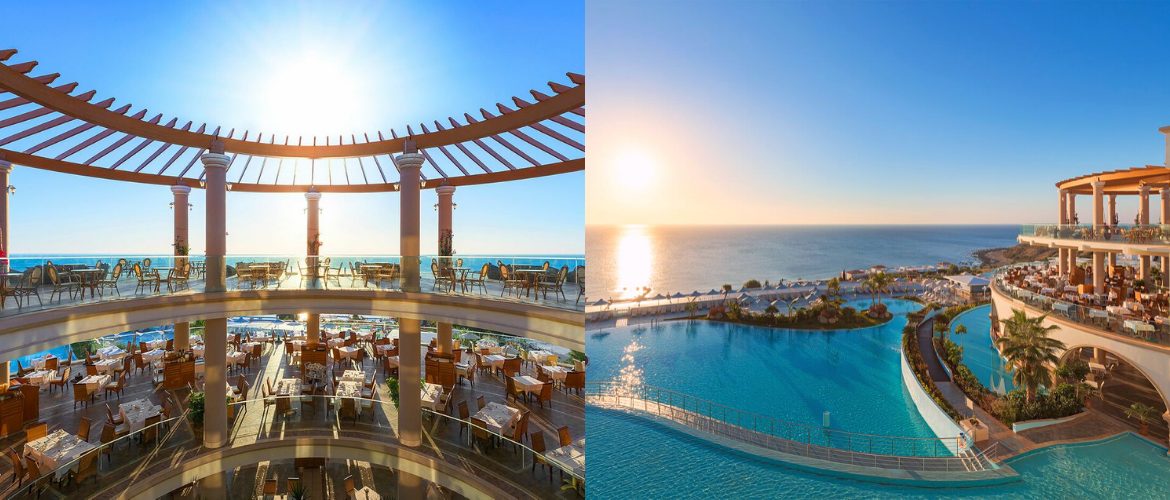 *please note some hotel facilities may require additional charges
Have these amazing All Inclusive escapes got you dreaming up your own getaway? Check out our top All Inclusive holidays for more inspo!