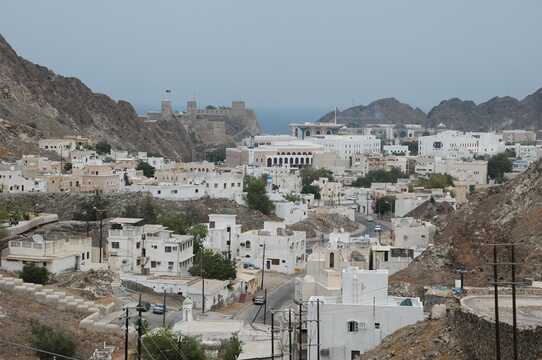 Crammed between the turquoise sea and rugged mountains and blessed with ancient ruins, medieval fortresses and one of the best souks in Arabia, Oman's capital is full of charm.
Ramadan
Please be aware that the Islamic holy month of Ramadan will take place between 12/04/2021 and 11/05/2021. During this time, many cafes and restaurants will close during the day, restrictions on alcohol sales may be in place, and hotel dining for non-Muslim guests may take place in private rooms. Playing music, dancing, and eating in public areas may also be restricted during this time.
View destination on a map
Things To Do on Muscat Holidays
Muscat means 'anchorage' so it comes as no surprise to learn that the sea is one of the main reasons that many people visit Muscat and when it comes to water sports and activities, the capital pulls out all the stops. Dolphin watching (the warm waters of the Arabian Sea are home to playful pods of dolphins), dhow trips, diving (there are plenty of world class diving locations off Muscat's coastline) and snorkelling are all on offer.
Culture
Ready for some culture? When Prince Charles was in Muscat he made a beeline for Bait Al Zubair museum and for a real insight into Oman, you'd be wise to do the same. Here you can learn about Omani heritage and Bedouin traditions through the excellent displays of photographs, costumes and other handicrafts and household items. While you're at it, check out the souk and Sultan Qaboos' waterside palace - the blue and gold mushroom pillars are certainly striking, if not to everyone's taste. Work off all the hummus and halloumi you've consumed with a walk along the attractive cornice - it's especially spectacular at sunset.
But if you would rather just fly and flop, rest assured that there are plenty of spots to plonk your towel and make the most of Muscat's wonderfully warm weather.
Book a Muscat Holiday now!
Book a holiday of a lifetime with On the Beach to Muscat to ensure you get the right holiday for the right price!