A beach holiday can turn back time. Board a flight in Manchester in gloomy November – wait a while – and you find yourself on a beach, with the sun shining down and a cocktail in hand. Bliss. Okay, so it's not really time travel. But it's the next best thing: a wonderful treat we call winter sun holidays. We can visit our old friend "heat" for a week at any time of year, really. But nothing beats the satisfaction of bidding adieu to the bleak and bleary British winter for a streak of Tropicana in Tenerife. So where should I go on a winter sun holiday?
Tenerife
With over 300 glorious days of sunshine a year, your chances of a sunny holiday in Tenerife are brilliant – even in winter. Popular resorts on the island include Playa De Las Americas and Costa Adeje, both of which are home to a number of bars, restaurants and water parks.
We recommend: Sol Tenerife
This 4* hotel is situated in a central location in the heart of Playa De Las Americas with easy access to the resort's facilities. The beach is also just a short walk away and you can even take in views of the Atlantic Ocean from the hotel.
Feast on a range of foods at the all-inclusive restaurant (which serves up traditional Spanish and international dishes) or head to La Palapa Bar to enjoy a range of hot and cold snacks, desserts and drinks. The lively Veronica's Strip is situated next to the hotel, so for those who fancy dancing until the early hours, this hotel is perfect.

Florida
Home to attractions such as Disney World and Universal Studios, it's no surprise that Florida is a popular destination all year round. December sees average temperatures of 24ºC. There are hundreds of miles of beaches in Florida, with something for everyone. Smathers Beach is popular with families due to its shallow waters while South Beach in Miami promises a livelier experience.
We recommend: Four Seasons Resort Palm Beach
Located directly next to Palm Beach, this 5* hotel offers luxurious accommodation, ocean views and a full service spa. You can even celebrate a special occasion with a private cabana which includes a candlelit dinner for two overlooking the Atlantic Ocean.
There are endless opportunities to sample local cuisine at the hotel. The main restaurant, Jové Kitchen & Bar, serves a fresh take on Italian cuisine, with seafood also being a popular dish.

Egypt
If guaranteed sunshine is what you're looking for, Egypt has your name written all over it. The sun-kissed beaches of Hurghada are the perfect place to top up your tan, while the Red Sea Rivera has some of the most breathtaking coral reefs in the world. Temperatures during winter reach an average of 23ºC, so all that's left to do is sit back, put your feet up and enjoy the sun.
We recommend: Serenity Fun City
This 5* hotel is a great choice for families due to its huge on-site waterpark. You'll find aqua slides, aqua parks, kid's slides and rides. There are also three integrated swimming pools with a separate children's area, tennis courts and a games room.
Dining facilities include a main restaurant, food court, Italian restaurant, Oriental restaurant, Teppanyaki restaurant and an English pub. Phew!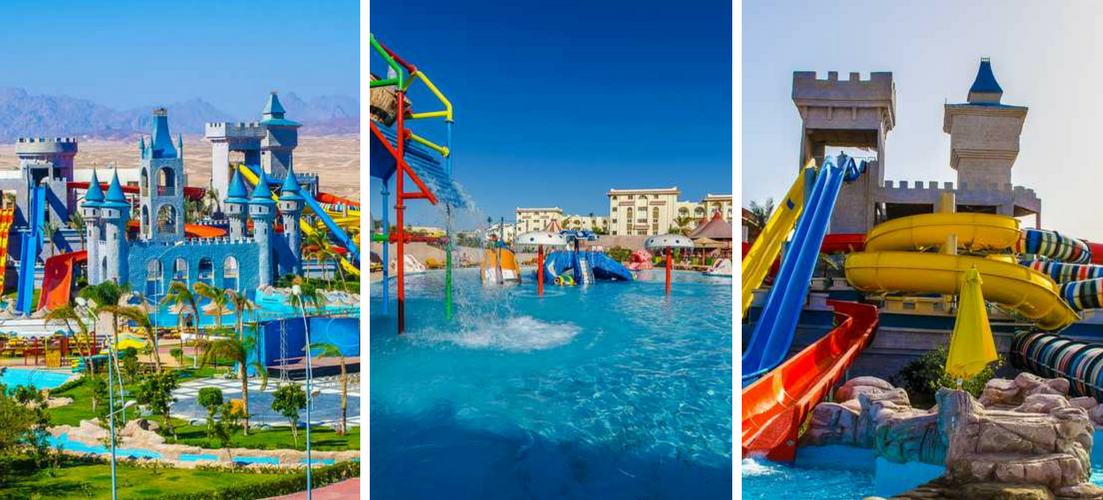 I think we're all agreed that the best kind of time travel is the kind where you end up on a beach. To arrange your own winter sun holiday