Recently voted the UK's favourite destination for a family holiday in the sun, Tenerife can do little wrong in our eyes. With its breath-taking beautiful volcanic landscapes and black sand beaches to its amazing resorts and hotel complexes, Tenerife has something for everybody. Spend a day wandering through the streets of the Santa Cruz, catch the ferry over to La Gomera, or get splashtastic over at Siam Park, Tenerife's premier waterpark.
Or, maybe you'd prefer to spend your time kicking back and relaxing in some of most luxurious properties that the Canary Islands have to offer? No matter what you're looking for, Tenerife is up to the challenge.
Important Information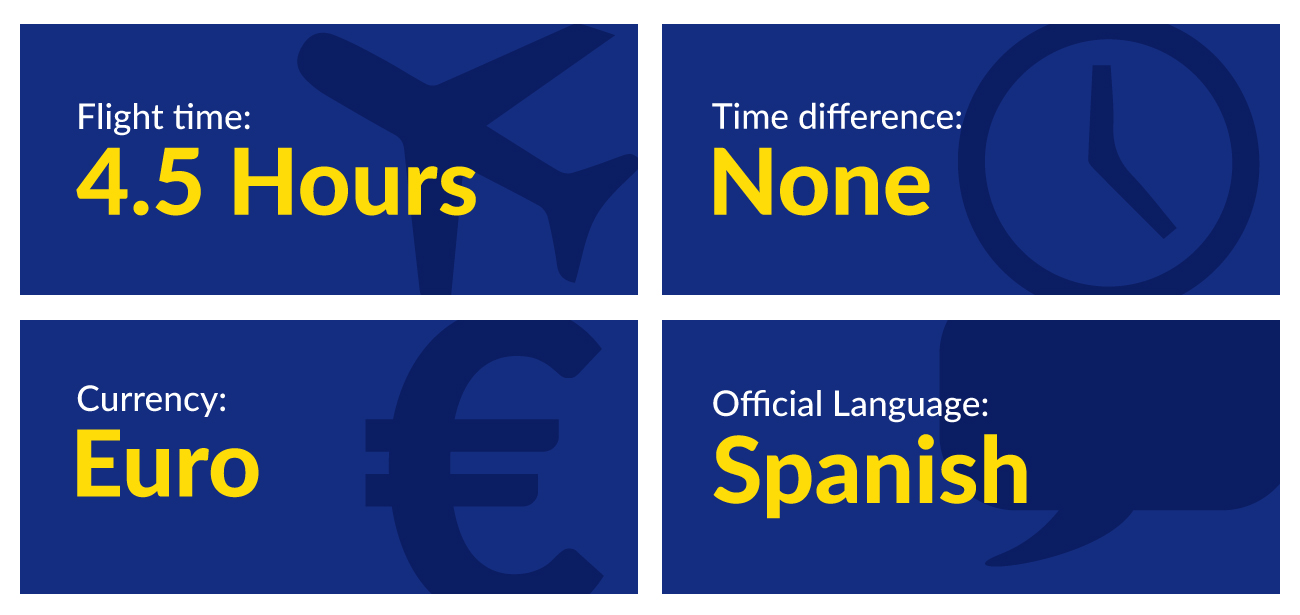 Resort Guide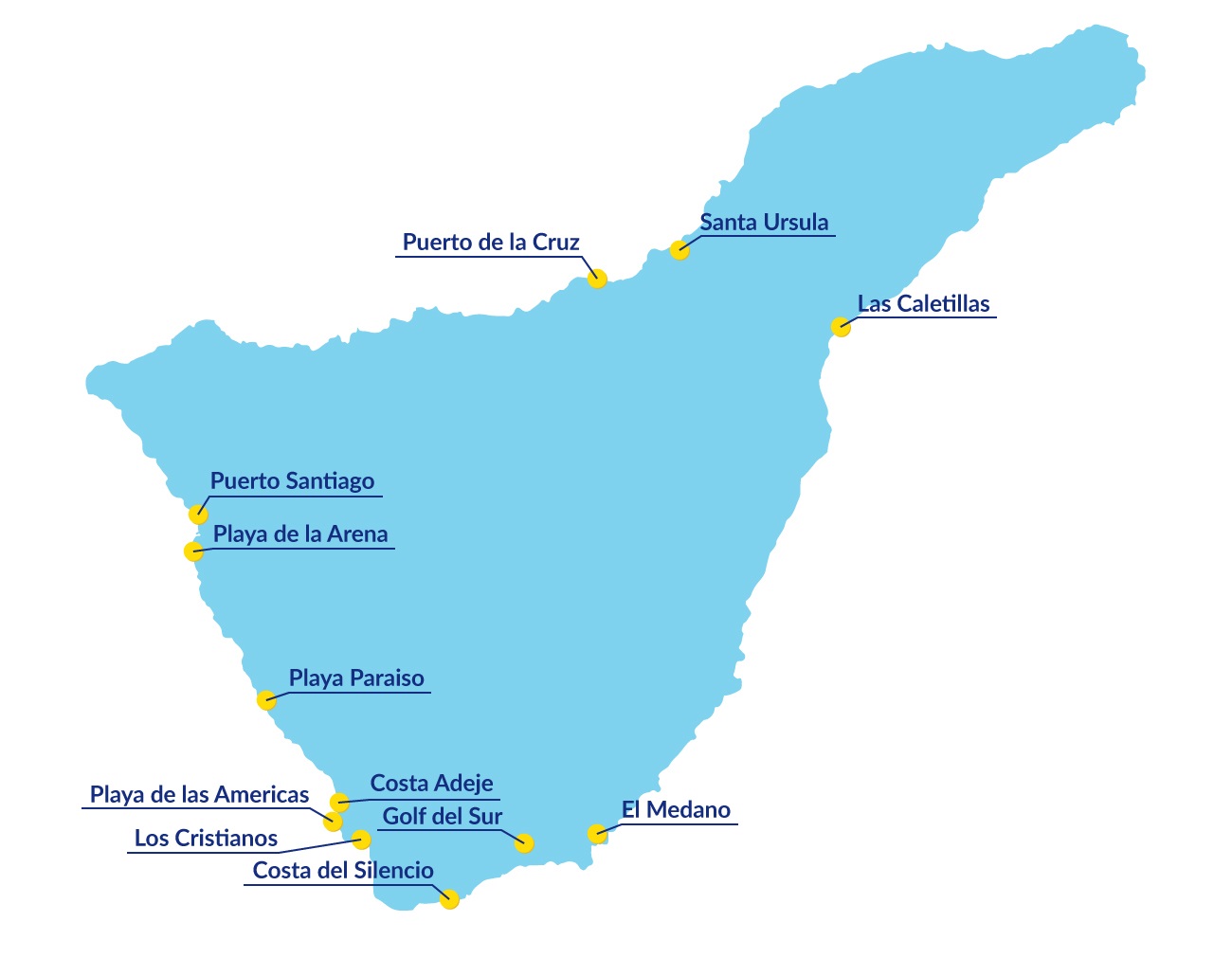 Costa Adeje, a high-end resort full of relaxation and fun.
Costa del Silencio, a small purpose-built resort tucked away from the hustle and bustle.
El Medano, a small town nestled on Tenerife's south-eastern coast.
Golf del Sur, a laid-back resort famous for its golf courses.
Las Caletillas, a sleepy town offering plenty of peace and quiet close to the island's capital.
Los Cristianos, a perfect mixture of busy port town and beach resort.
Playa de la Arena, a chilled out resort with beautiful views and a Blue Flag beach.
Playa de las Americas, a lively resort offering beaches, bars, and plenty to do.
Playa Paraiso, a small town with small beaches and a great atmosphere.
Puerto de la Cruz, a lovely resort with a traditional Canarian feel and relaxed vibe.
Puerto Santiago, a quiet town offering plenty of natural beauty in the surrounding area.
Santa Ursula, a small town perfect for those who want to rest and relax for a week or two.
Beach Guide
Climate

Tenerife for families
With beautifully balmy temperatures throughout the year, Tenerife is a great place to take the family for a holiday in the sun. With plenty of beaches, fun-packed hotels, and even some of the world's best waterparks, Tenerife couldn't be more family friendly if it tried.
Top hotels for families;
Grand Muthu Golf Plaza Hotel & Spa
Chatur Playa Real
Annapurna Hotel Tenerife
Tenerife for Couples
What could be better than whisking the one you love away for a romantic break in the sun? A romantic break in the sun on Tenerife, that's what! Feel the sand between your toes as you walk hand in hand along the beach or simply relax and unwind at one of the island's many luxurious hotels.
Top hotels for couples;
Costa Adeje Gran Hotel
Sunlight Bahia Principe Tenerife
Cleopatras Palace Hotel

Tenerife for Groups
Organising your mates for a holiday may feel like herding a bunch of cats, but it's so so worth it once you and your squad arrive in sunny Tenerife. Hit the beach, hit the pool, hit the club, and then hit the hay (before doing it all over again) on a holiday you'll never forget.
Top hotels for groups;
Las Piramades Resort
Columbus Aparthotel
Palm Beach Club

What's on in Tenerife
Bursting with culture and fun, the residents of Tenerife sure know how to throw a party! Time your holiday right and you just might be able to tag along to one of the island's many events throughout the year. Kicking off the year in style, February and March are traditionally when carnivals take place across the island, with the capital of Santa Cruz coming alive with colour and music during the celebrations. In June, music reigns supreme with the annual Music Festival of the Canary Islands- a prestigious classical music festival with some of the world's most impressive orchestras and artists taking to the stage at various locations around Tenerife. Particularly fond of their music festivals, September sees the arrival of the Sabandeño Festival, a traditional folk music festival held in La Laguna.