The largest of the Canary Islands has a lot to offer and caters to everyone's needs. Great year round climate, thriving nightlife, delicious food, white sandy beaches and most importantly a safe environment for you to enjoy your holiday whether it be with family or friends. Our Tenerife travel guide tells you everything you need to know about the island from what to do and where to stay…
Climate
Top up your tan whether you decide to visit in the peak summer months, with an average of 28°C in July, or if you prefer the quieter winter months with an average of 22°C in January.
Beaches
There's no shortage of beaches in Tenerife. Playa Fanabe stretches up the coast of Costa Adeje and is the regions premier place for families with sunbeds and even hammocks on offer for you to enjoy the sun. The main beach in Los Cristianos is lined with loungers for you to relax and sunbathe with many nearby eateries and shops to check out as well.
If you get the chance, visit Playa De Las Teresitas, one of Tenerife's best kept secrets. Over one and a half kilometres in length, the beach has soft golden sands imported from the Sahara Desert, sloping gently into the warm turquoise waters which prove difficult to resist as they sparkle under the sun.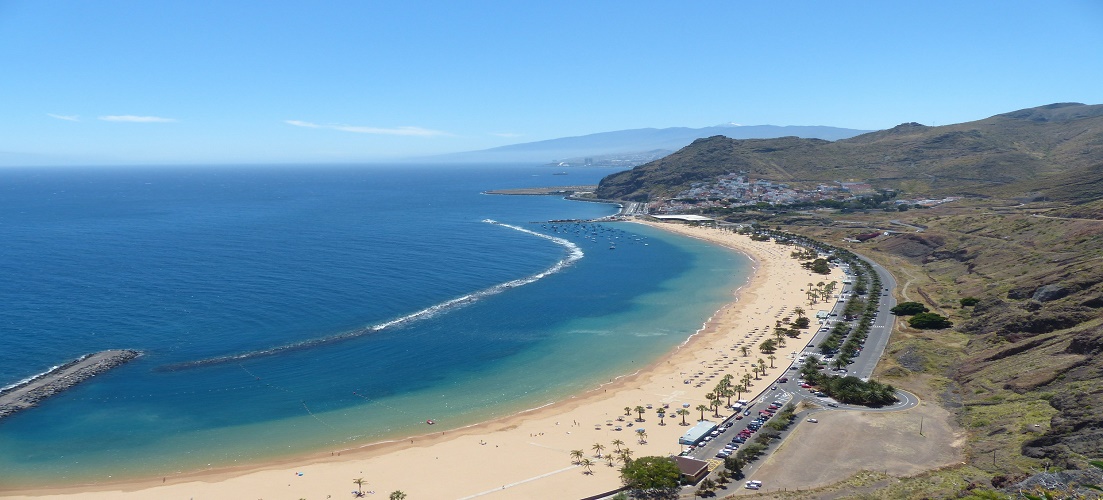 Places to visit
You'll never struggle for something to do in Tenerife with plenty of opportunities to keep busy. One place you should visit is the amazing waterpark that is Siam Park. With over 15 attractions you're guaranteed an amazing day for all the family. If you're feeling brave you can take on the Tower of Power, an almost vertical 28 meter drop whizzing you through a shark inhibited aquarium or for a more relaxed time visit Siam Beach where you can relax in the sunshine or even take a plunge in the thrilling wave pool.
Top activities
Tenerife is unique in that it is home to an active volcano, Mount Teide, which in 1954 was declared a national park. As you approach the area you change from the sunny, coastal surroundings to more alpine like scenery.
The best way to reach the summit, at 2,000 metres, is by cable car and once at the top you're free to walk around and take in the breathtaking view.
Most beaches also offer a range of exciting water sports including jet skiing and paragliding…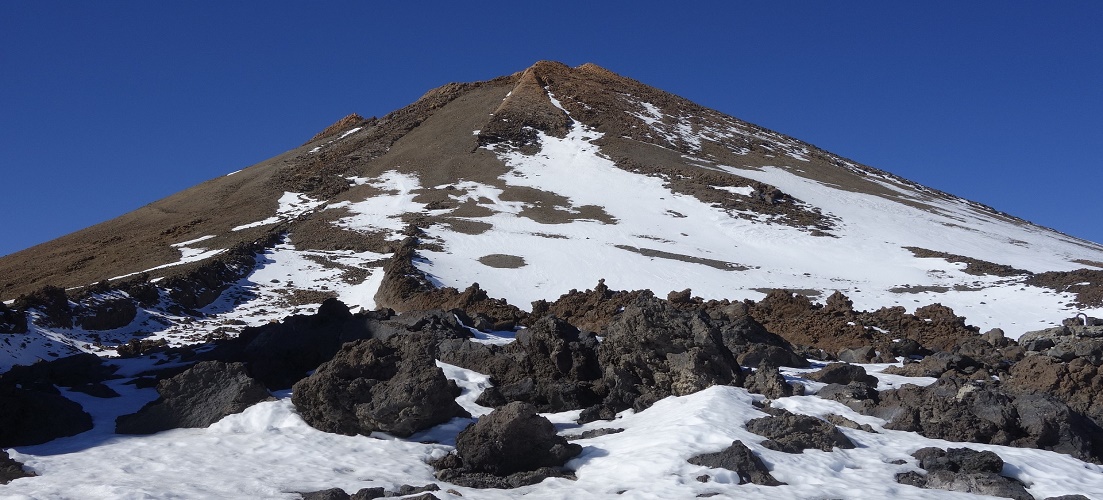 Nightlife
If you love dancing until the early hours, Playa De Las Americas on the south coast provides just that and more. There are two main strips providing a mix of young, modern and lively clubs and bars which offer drinking games so enjoyable you won't want to leave.
If you're looking for somewhere more low key there are many beach side bars available, especially in Costa Adeje, which is more relaxed compared to the liveliness of Playa De Las Americas.
Good for kids
Loro Parque is definitely somewhere to keep the kids entertained. There are endless animal shows to choose from and enjoy, whether you're a fan of Orca's, Sea Lions or maybe you just fancy a visit to the onsite aquarium.
But the fun doesn't stop there! The resort is home to the largest collection of penguins in the world (outside of the Arctic) and even offers Parrots, Tigers, Gorillas and Sharks.
Seven restaurants are dotted around the park so you're not likely to go hungry and there's even a souvenir shop to end your visit on a high.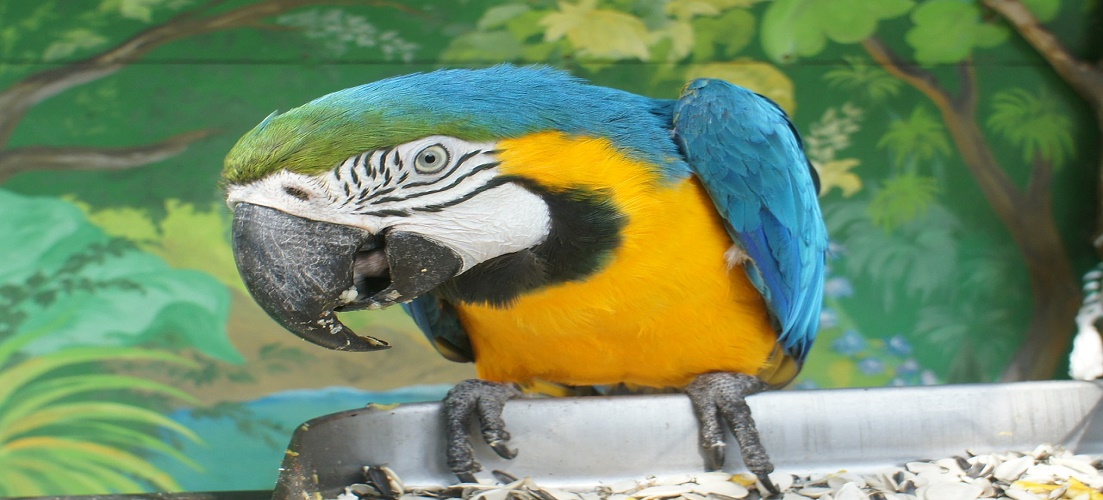 Good for couples
Fancy a date night with a twist? You can now book to see the jaw dropping Illusion Live, an evening of magic and mystery, coming direct from Las Vegas. Expect to see levitation and people disappearing and reappearing right before your eyes. A delicious 3 course meal, including wine is also included in the price making this show a must see for all couples…
Tenerife also offers many museums ranging from The Military Museum, The Museum of Man and Nature and The Museum of Science and the Cosmos to name a few. Each museum offers something different as well as a peaceful few hours away from other busy attractions.
Recommended hotels in our Tenerife travel guide
Aguamarina Golf Apartments, Golf Del Sur
Offering an amazing view overlooking the Atlantic Ocean, this hotel boasts 3 swimming pools, a full entertainments program both in the day and the evening, tennis courts, a gymnasium, putting green and even a children's club.
There is a pebble beach located just 150m away but if a white, sandy beach is more your style you can jump on the free shuttle bus that takes you to Los Cristianos and Las Americas.
All inclusive is available at this hotel offering breakfast, lunch and dinner in the restaurant buffet and the bar is open from 11am to 11pm.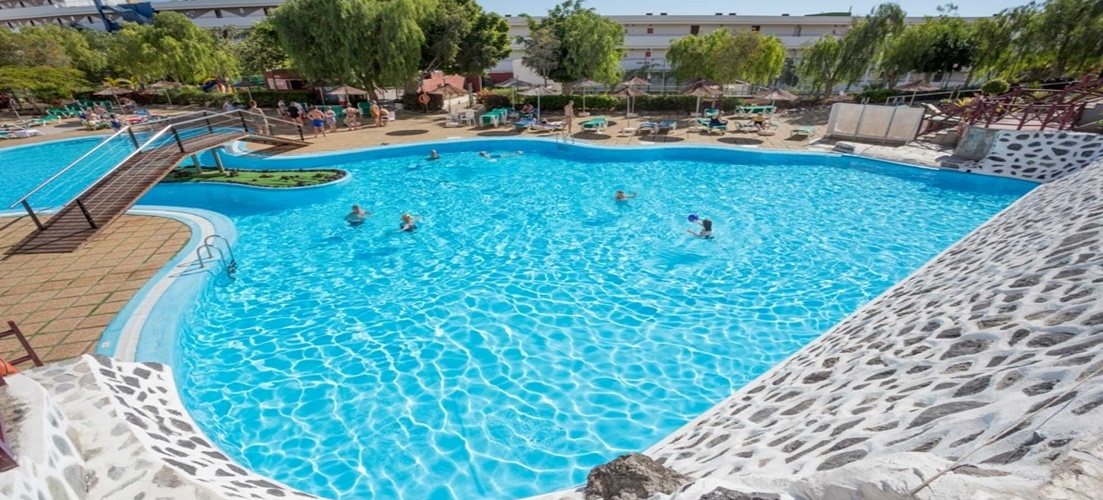 Hotel Troyo, Playa de Las Americas
Set in tropical gardens this hotel is as close to the beach as you can get, directly overlooking it. If you don't fancy leaving the hotel ground there's plenty to do including an outdoor pool, spa, fitness centre and tennis courts.
In terms of food, the poolside Palapa restaurant offers snacks as well as Mediterranean and international cuisine and there's also a buffet restaurant and a cocktail bar.
Travelling with kids? A varied entertainment programme to keep both parents and child happy is also available.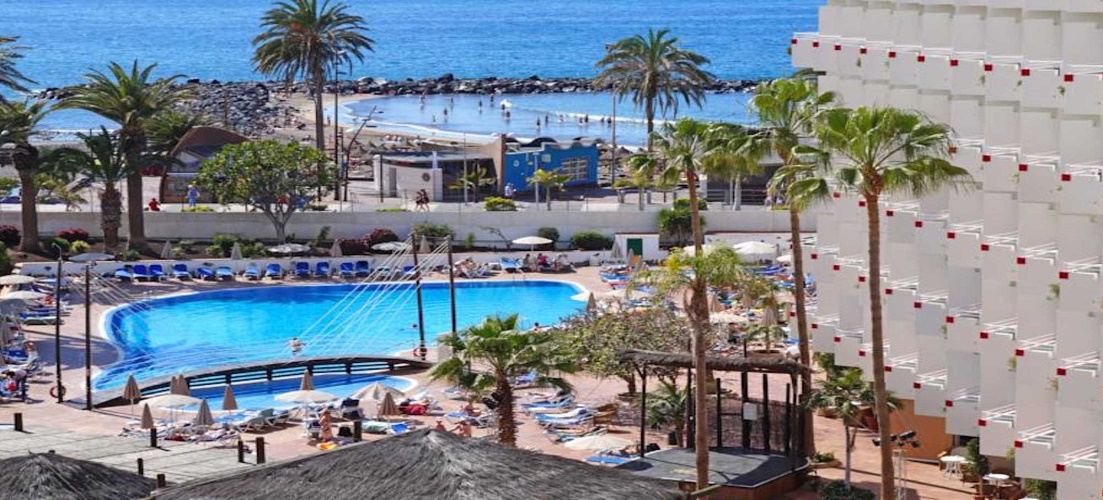 Situated just 250 metres from the bars, shopping centre and water sports, this hotel is ideally located for all amenities. All rooms come with a sea, mountain or pool view and a private terrace complete with table and chairs and there are separate pools for children and adults.
Snacks are available from the lounge bar while the onsite restaurant will cater to your meal needs. Also onsite are a gym, wellness area with Jacuzzi, sauna, Turkish baths and sports facilities including football and basketball.