The time has come – you're heading off on holiday (potentially for the first time!) with your little one. And whilst it may feel like there are 101 things you'll need to pack, you honestly don't need to bring everything under the sun to enjoy your holiday in the sun. To make it as easy possible, we've put together some packing pointers and top tips for travelling with babies. Read on for a fuss-free holiday…
1. The travel essentials and accessories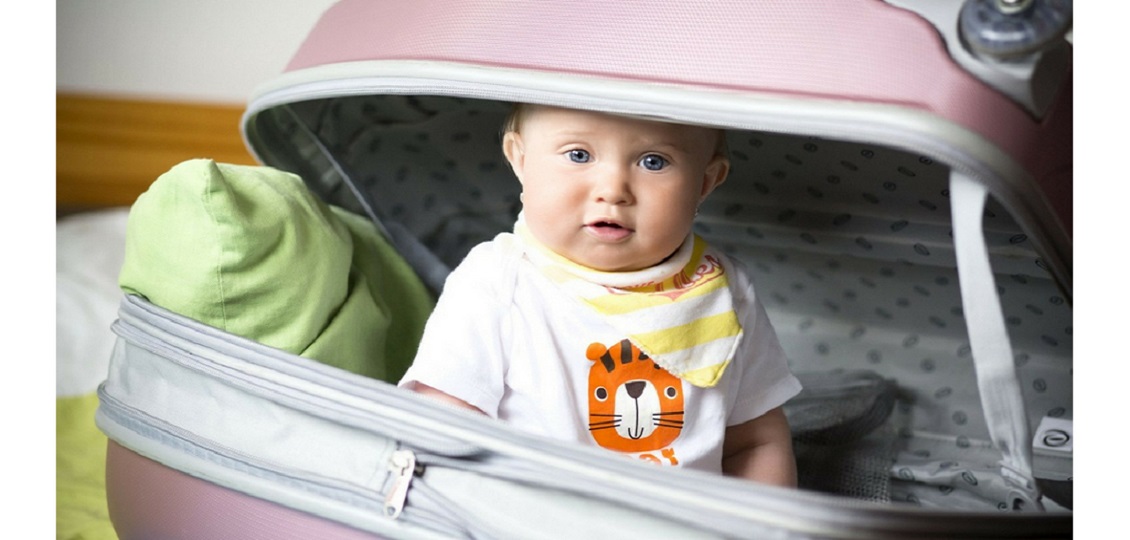 Baby's first passport – yes, babies need passports too. Be sure to sort out all their travel docs with plenty of time before your holiday! You'll find lots of high street photo specialists will take baby passport photos for you.
Pram – most airlines will let you bring this on as a checked item for free and you'll be able to take it all the way to the airport gate. Check beforehand with your airline how many items they'll let you take on your flight when travelling with babies.
Baby carriers / slings – as a hands-free alternative to a pram, baby carriers or slings come in very handy when out and about on holiday, especially on the beach where prams can be a pain.
Car seat – necessary if you're planning to rent a car for your holiday explorations and can also be used as a baby seat at your hotel. Most airlines will allow you to check car seats in for free, along with a pushchair or pram (we recommend you check first).
Top tip: bring a car seat bag and cram in some other essentials, such as nappies, to maximise space.
Outfits – You'll want a range of baby outfits that include cover ups that will still keep the baby cool in warm weather but protect their skin from the sun, as well as warmer options in case it gets chilly in the evening.
Toiletries – Remember to bring your baby's toothbrush and toothpaste (if they have teeth!), as well as baby wash and lotion.
2. On the flight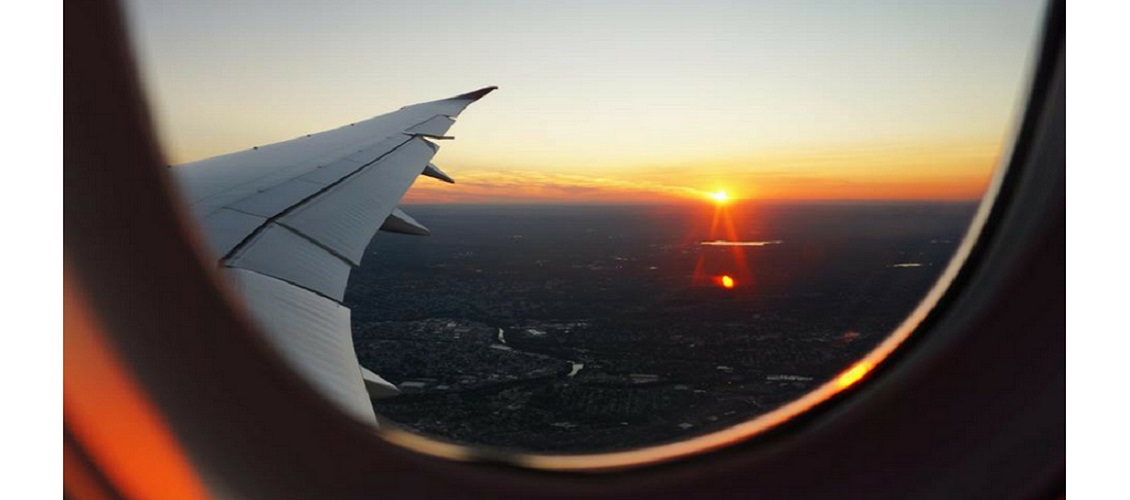 Blankets – they roll up snug, keep you warm if it gets chilly on the plane and can be rolled to act as a cushion for a cosy nap (for the baby that is).
Top tip: multifunctional use. Blankets can also be used as play mats or towels on the beach, a pram shade when out and about, and to give privacy for breastfeeding.
Activities – lightweight toys, books, pens and crayons, even balloons! These items provide endless fun and are lightweight and slimline, making them easy to pack in your hand luggage.
Nappy change bag & baby wipes – pack just a few nappies that will see you through the flight and the first day at your destination, along with a change of baby clothes for any outfit mishaps…
Snacks and milk – snacks can be a lifesaver in case of meltdowns on the plane. Remember to bring milk or formula for your hand luggage – it's worth noting that most airlines will happily warm bottles for you.
Dummies – if your baby uses one, this is great for during take-off and landing to stop their ears from getting sore (otherwise, give them a bottle or breastfeed during take-off and landing).
First aid items – pack basic essentials, like teething gel, and sachets of Calpol (that are much more slim-line than a bulkier bottle) – for the flight. You can always buy anything else you might need at your destination.
3. On the beach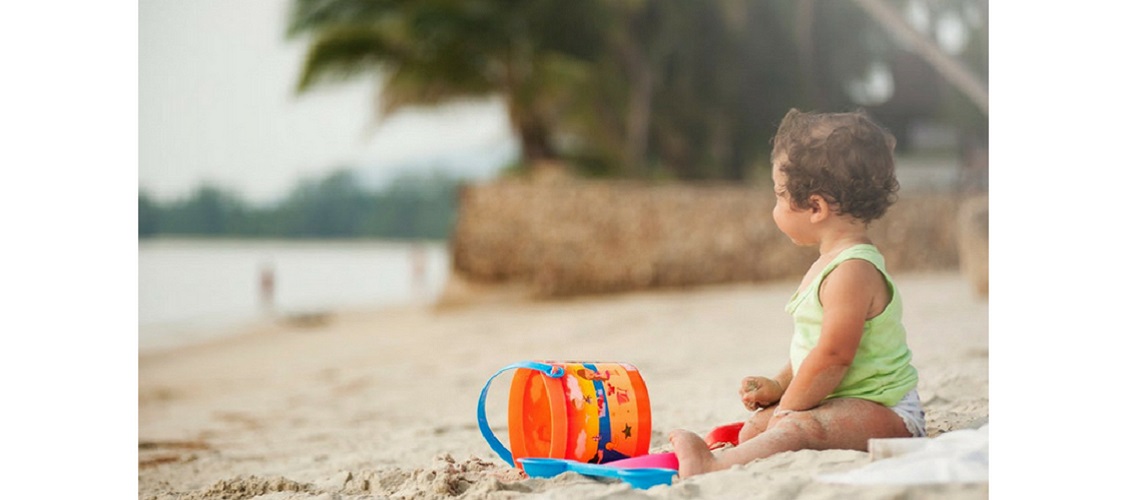 A UV all in one swimsuit – these are great for keeping little ones covered up against the sun without them overheating, stop sand getting everywhere and dry quickly once they get wet.
Sunshade tent – essentially a pop-up tent with strong UV protection. They're compact and ideal for little ones to stay safe on the beach. They also handily provide somewhere for them to nap. Find yours here.
Sun cream – remember to packa high factor with strong UV protection for both adults and babies; at least SPF50 for little ones.
Hat – protection from the sun and – let's face it – a great fashion accessory for those baby holiday pics.
Swimming nappies – You'll need some of these when making the most of family time in the pool or sea with your baby. Nappy cream will also come in handy in case the warm weather and sand makes their skin uncomfortable.
4. Travel extras
Plastic bags – it's always best to be prepared for storing nappies, clothes, beach picnic items…
Feeding equipment – A bib, beaker, set of plastic cutlery and plate can be reused and taken with you on the go to help with feeding wherever you get out to. If you are breastfeeding and want to express whilst you're on holiday, don't forget to pack a breast pump.
Travel cot – check whether your hotel provides a cot. If they don't and you need to take your own, find one as lightweight and compact as possible. Some airlines will allow you to take this as a free checked item – always speak with your airline first.
Blackout blind – a travel blackout blind is great for helping to maintain your baby's sleep routine.
Torch – if you use a nightlight at home, or are still doing night feeds, a small torch might help to minimise disruption in the night by not having to turn on the main hotel room light.
Baby monitor – if your baby will be sleeping in a separate room to you, taking along your baby monitor will help you keep an eye on them.
Plug adapters – You'll need this keeping phones, tablets and your baby monitor charged up.
Lastly, things for you! Amidst all the packing for the baby, it's easy to forget about what you need. Be sure to pack all your own necessities for a comfortable flight and holiday.
Have any tips of your own for travelling with young ones? Let us know in the comments below!