As relaxing and idyllic as the beach is, spending an entire day there simply basking in the sun's rays can get a little boring… cue amazingly fun water sports! Here's a run-down of our all-time top beach water sports:
Top Beach Water Sports – Banana Boating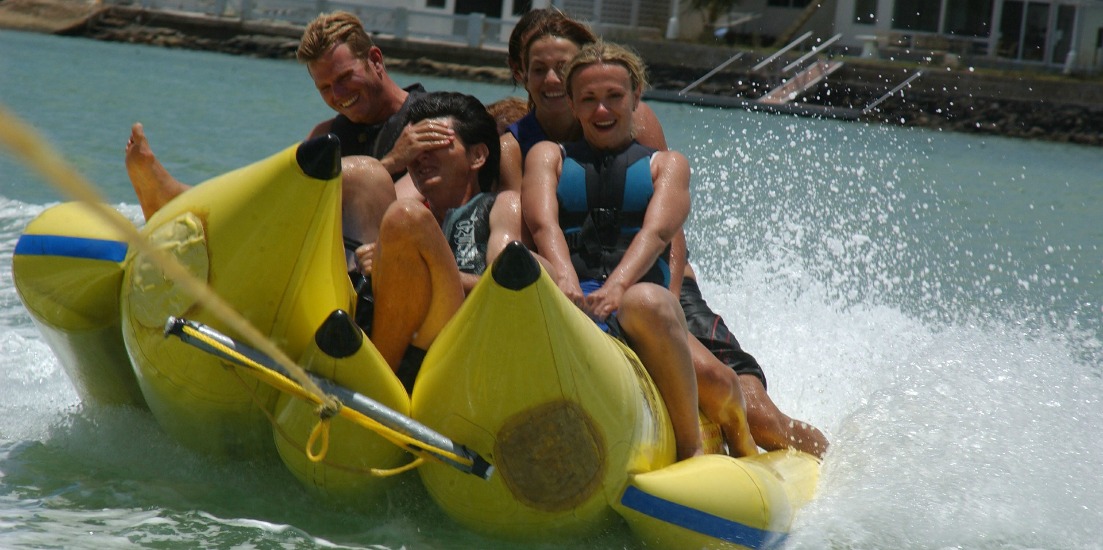 Popular with groups holidays, this involves going for a spin on a large yellow banana boat and being pulled around the sea by a speedboat. Not for the faint-hearted though, mind, the banana boat's signature move is being chucked off right at the end! Rumour has it that Salou is a fab destination for banana boat rides.
Speed-boating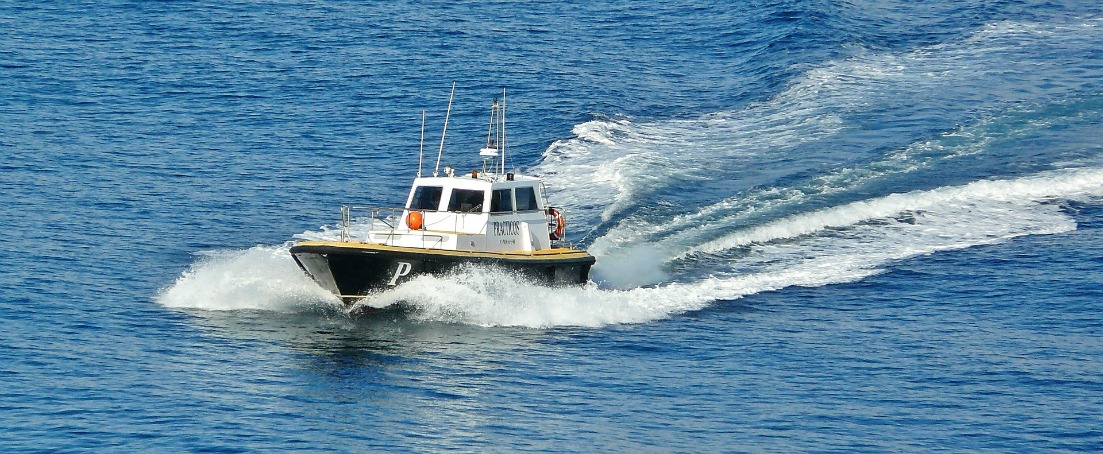 No-one can be as cool as James Bond. But if you rent a speedboat for the afternoon, you're pretty much as close as you can get. Great for anyone who likes a little adrenaline, you could rent one as a group or couple.
Pedalo Rides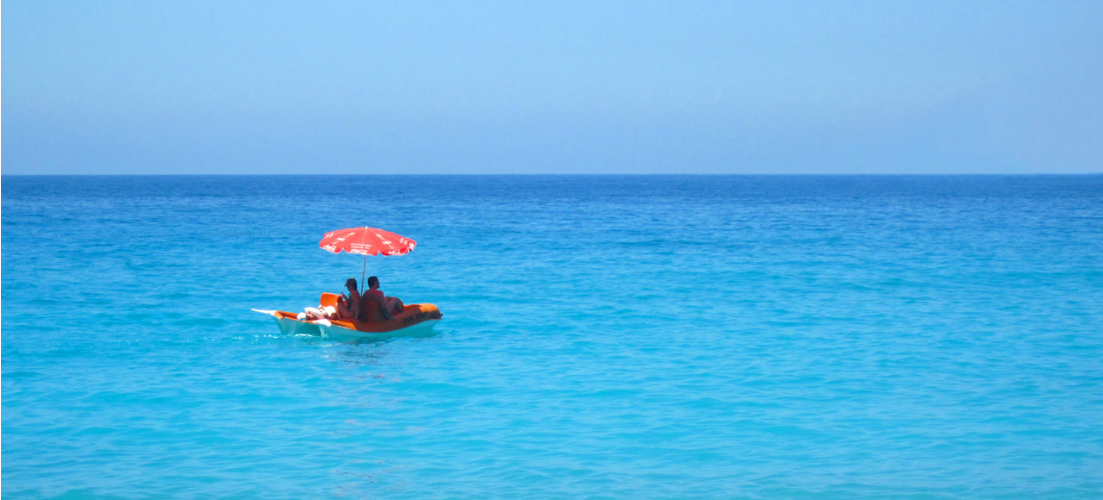 For those who still want to lounge about, but fancy a change of scene, pedalos are fantastic family fun (especially the ones with the slides) or great for couples who fancy some peace and quiet on the water.
Windsurfing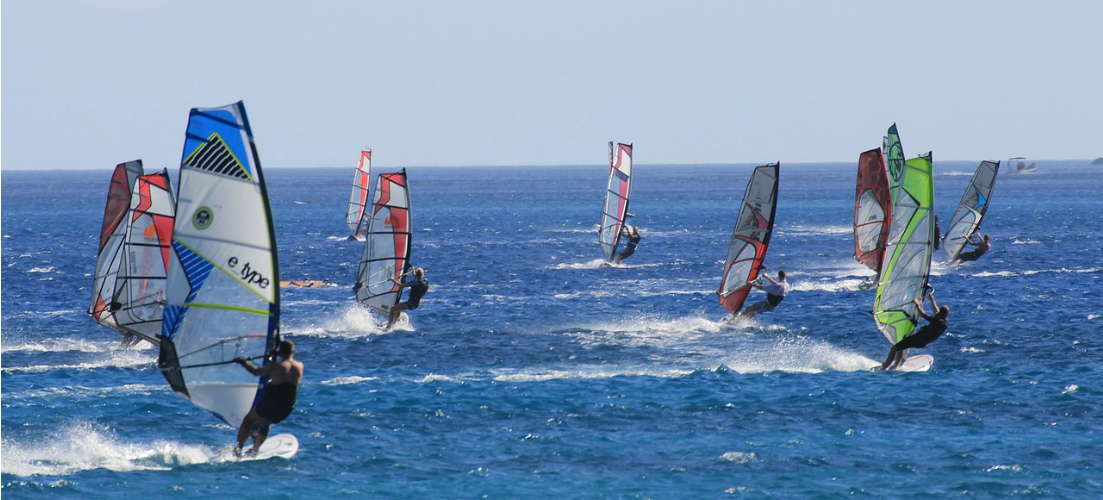 A little more adventurous than the rest, windsurfing is especially popular around the North Coast of Spain and the Canary Islands. Maybe only a good idea if you've tried it before though, or  if there's an instructor that can ensure safety for all levels of windsurfing capabilities.
Remember that we only sell beach holidays… so wherever you go, they'll be plenty of water sports nearby to help keep you occupied.