Simple have been sharing with us the secrets to glowing holiday skin. In return we've put together our own list of hidden holiday destinations. So, if you're looking for a beach holiday that's slightly off the beaten track, read our guide to Europe's best kept secret beaches, including hotel recommendations to suit every budget.
Costa Brava, Spain
Costa Brava is a delightfully diverse region of beautiful beaches, intriguing culture and excellent cuisine. Just north of Palomos, the stunning beach of Castell is the only beach along this part of the Costa Brava to have completely escaped development. It's a true secret gem, and has some gorgeous little coves either side which are concealed by pine forests. Wonderful!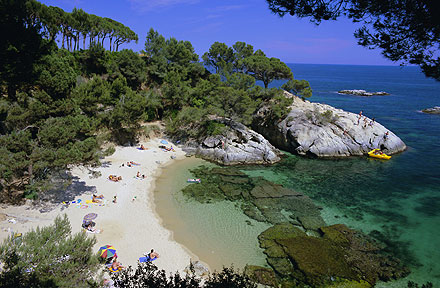 Our recommended hotels:
Fenals Garden (4*)
Aqua Hotel Bertran (3*)
Anabel Hotel (4*)
Aquarium Hotel (4*)
Costa Encantada (4*)
Alanya, Turkey
Draped along Turkey's southern Mediterranean coast, Alanya is a wonderful holiday destination and home to some seriously stunning beaches. It's best kept secret could be Cleopatra's Beach, with its pink-tinged sand and blue waters. Legend has it Mark Antony wooed Cleopatra on this beach, so it's perfect for a romantic break!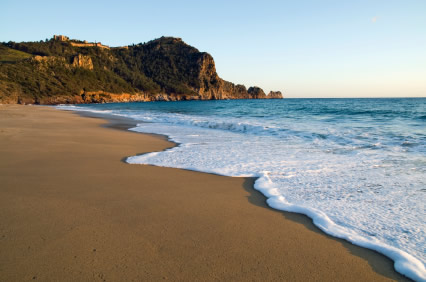 Our recommended hotels:
Grand Okan (5*)
Fame Residence Lara (5*)
Lunay Hotel (3*)
Mediterra Art Hotel (4*)
Hotel Aspen (4*)
Corfu, Greece
Corfu is the most popular of the Ionian Islands, and it's not hard to see why. Green mountains taper into white and gold sand and crystal clear waters. For a fantastic day out, head to Paleokastritsa for a relaxing day on the largely unknown beach, then watch the sunset before heading to Corfu Town for some Greek mezze in one of the tavernas along its cobbled streets.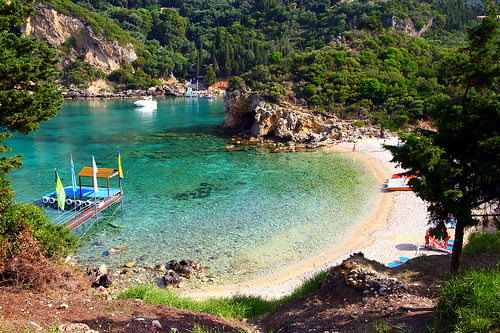 Our recommended hotels:
Corfu Palace (5*)
Angelina Aparthotel (3*)
Ermones Golf Palace (4*)
Louis Corcyra Beach (4*)
Apollo Palace (4*)
Majorca, Balearic Islands
Majorca has some of the best beaches in the world, ranging from secret coves to huge stretches of golden sand, and everything inbetween. We love Port d'Alcudia Beach – 2000 metres long and 50 metres wide, it has the most powdery white sand imaginable, and is perfect for children thanks to the shallow, clear water.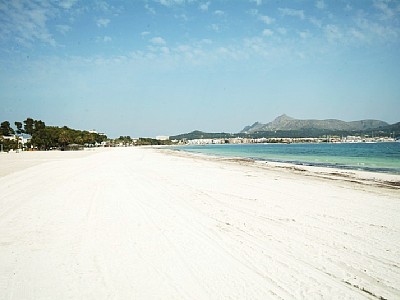 Our recommended hotels:
Hotel Villa Singala (2*)
Melis Hotel (2*)
Protur Floriana Resort (3*)
Protur Palmeras Playa (4*)
Ola Hotel Vistamar (4*)
Tenerife, Canary Islands
Tenerife has the lot: perfectly manicured beaches, secret bays, nudist, black sand and golden beaches, beaches off the beaten track and more. We love El Puerito, nestled on the south-west coast, with whitewashed buildings, turquoise water, pale sand, colourful fishing boats, and an absolutely fantastic seafood restaurant. Truly a best kept secret!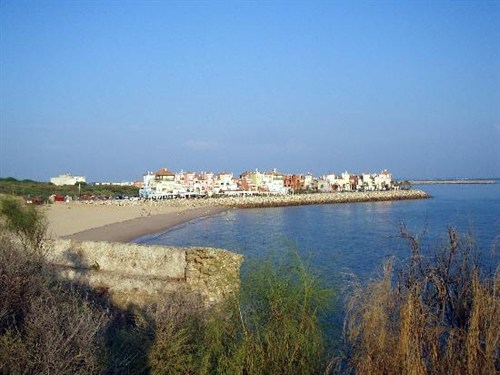 Our recommended hotels:
Pueblo Torviscas (3*)
Aparthotel Astoria (3*)
Hotel Marte (3*)
Green Garden Resort & Suites (3*)
Vime Callao Garden (3*)
Feeling inspired? Enter our competition with Simple and you could a holiday worth up to £2000!
Simple is a Trade Mark of Simple Health & Beauty Ltd.