Nothing beats a family holiday. It's quality time away with your loved ones and a chance to make memories that will last a lifetime. But, what makes the perfect family holiday? Well, here at On the Beach we think we've got the winning recipe (bear with us it's a little complicated). Every great holiday starts with great company, so grab the fam – that's number one! Next, pick your favourite destination (easy, we have LOTS), add in some sun, sprinkle with smiles, pack full of fab things to do… and finally top it off with a top-class beach. And there you have it, the perfect holiday.
Why choose a beach holiday?
Getting sand between your toes, burying your parents in sand and jumping over the waves – remember that? Some of our best childhood memories are born from beachy family holidays. In fact, we surveyed 2000 Brits and found that family days at the beach and building sandcastles came in their top 15 memories – yet this same generation are showing a decline in creating these memories with their own children. 68% of parents actually avoid taking a dip with their little ones due to swim reluctance, with only 1 in 5 parents saying they are a confident swimmer. At On the Beach, we're all about building confidence, and that's we've launched our #AllSwimclusive campaign – designed to develop confidence and reduce swim reluctance. Read more about that here. So let's get back to making memories!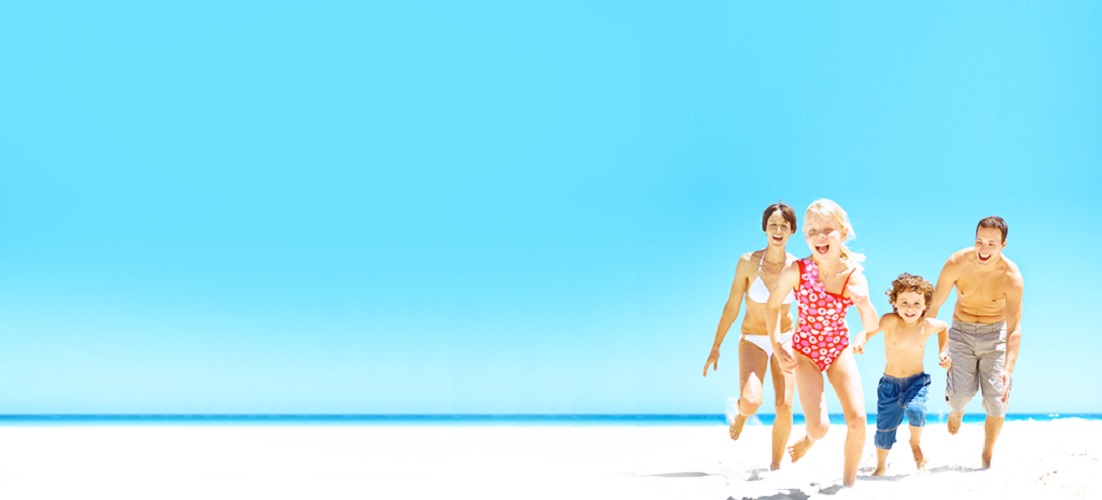 Now, we can't control the weather, nor can we make sure the kids are still smiling after the tenth dad joke – but we can show you the best beaches with loads of things to do, in the best holiday hotspots. In no particular order, here's our top 5;
Elafonissi Beach, Crete
Topping the Family Beach Index as the most family-friendly destination, Crete is a paradise of sandy beaches, historic landscapes and sunny weather. Separating the island of Elafonissi from the mainland is a small sandbar that – even when in high tide – is only submerged about one metre deep, making this beach a lagoon of crystal-clear shallow waters and amazingly pink sands. What makes it even better is that this exotic and natural beach still has all the amenities needed for a family day out. There are sun loungers, parasols, changing rooms, toilets and even lifeguards keeping a watchful eye.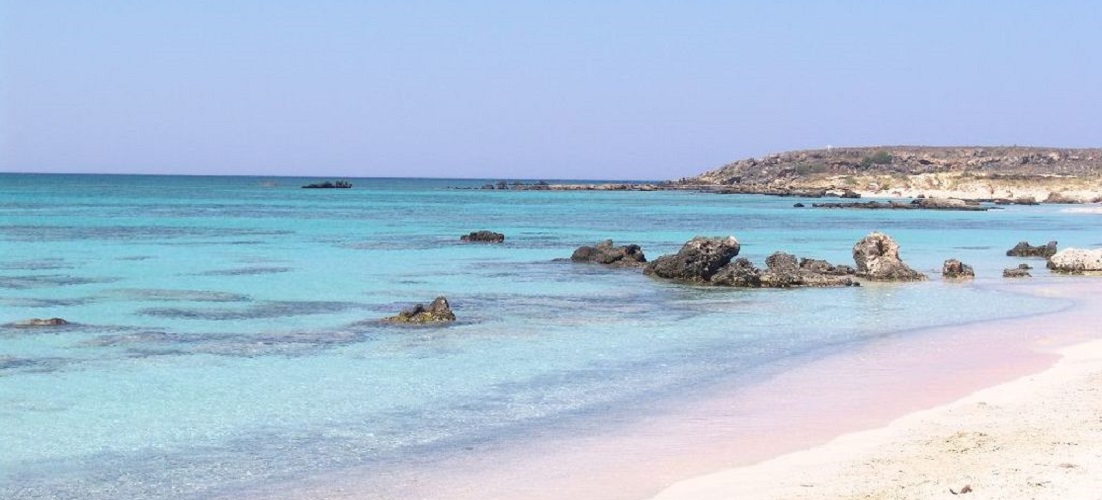 With fine, deep-golden sands that slope gently into the sea, it's easy to see why Coral Bay is a firm favourite among families. Its Blue Flag status has been awarded year after year, ensuring the beach is in tip-top condition with clean waters, great accessibility and all the necessary amenities. The waters are warm, shallow and calm here, making it great for families with younger children. There's plenty of loungers, lifeguards in summer season and both toilets and bins across the bay. Plus, when you're feeling a tad peckish, there's a couple of great restaurants with stunning views over the bay.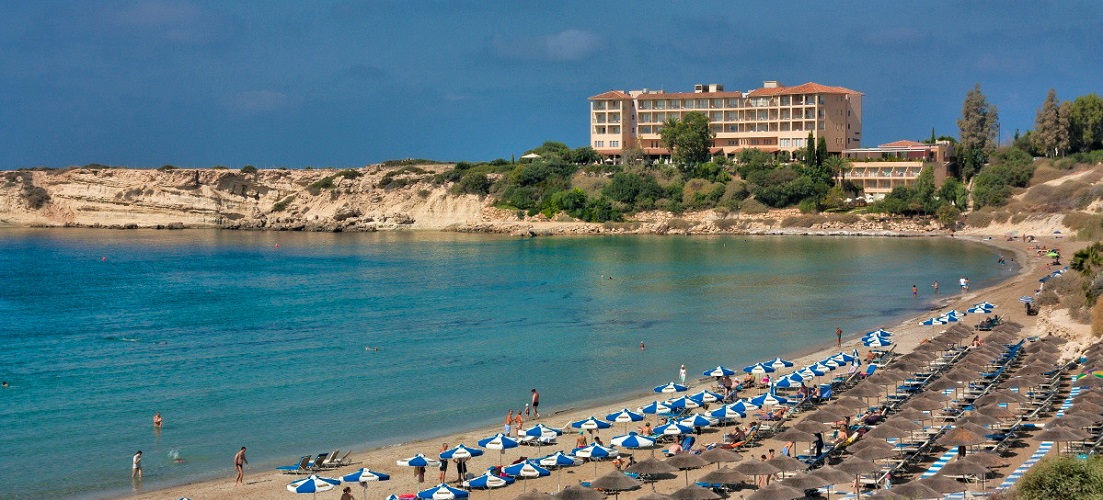 Known locally as 'a paradise between two seas', La Manga is everything you could want in a beachy-perfect holiday destination. One long strip of sand, lined with restaurants, bars and accommodation. The warm waves of the Mediterranean Sea lap at one side with sloping sands, beach bars and loungers galore, while the Mar Menor side is much quieter. A small and calm sea, the Mar Menor is warmer than its Mediterranean counterpart and much more flat. You'll find shallow waters with lots of little shells, plenty of watersports available and enough space to enjoy family games.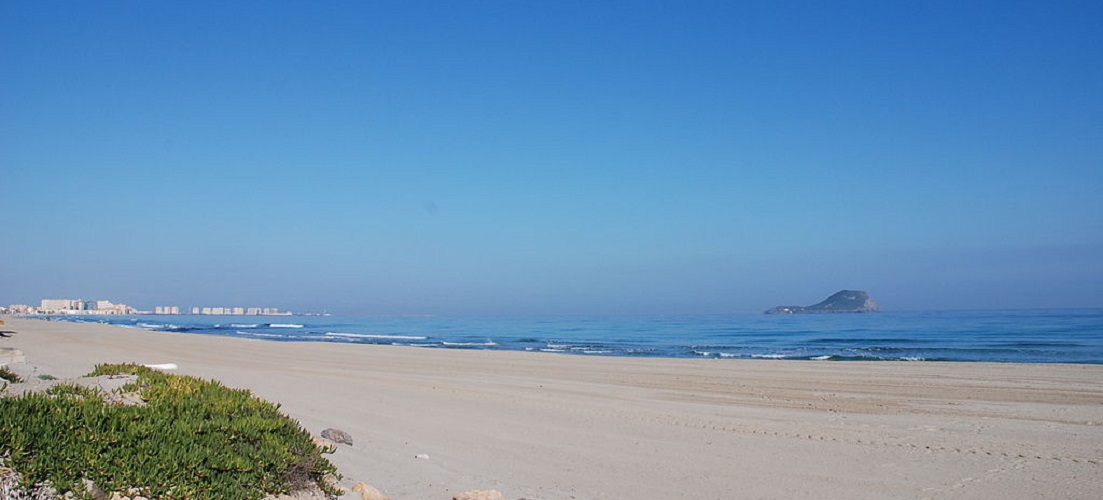 Another Blue Flag gem of a beach is Playa del Puerto de Pollensa. This large crescent beach is home to soft, pale sands and bright turquoise waters. There's a lively promenade, a picturesque port at one end and even playgrounds on the beach for little ones. If you're looking for a fun-filled family beach day, this is it. The waters are relatively calm due to the man-made breakers out to sea, so it's perfect for little paddlers and there are tons of watersports on offer for the adrenaline seekers out there.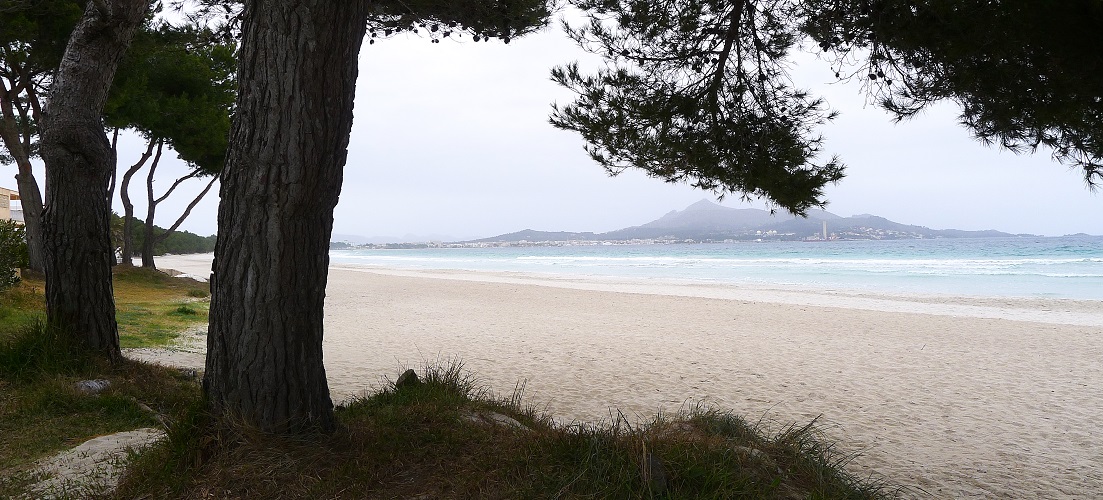 Last, but certainly not least, is the beautiful beach of Amadores in Gran Canaria. With imported white sands and man-made breakers keeping the waters calm, you'd be mistaken for thinking you were in the Caribbean. Another Blue Flag winner, this horseshoe-shaped beach offers everything you could need for a day at the beach with kids both big and small. There are plenty of loungers, shops, restaurants and amenities as well as a water playground out to sea for adventurous kids. No ball games or watersports are allowed here, making it the ideal beach to relax under the Canarian sun.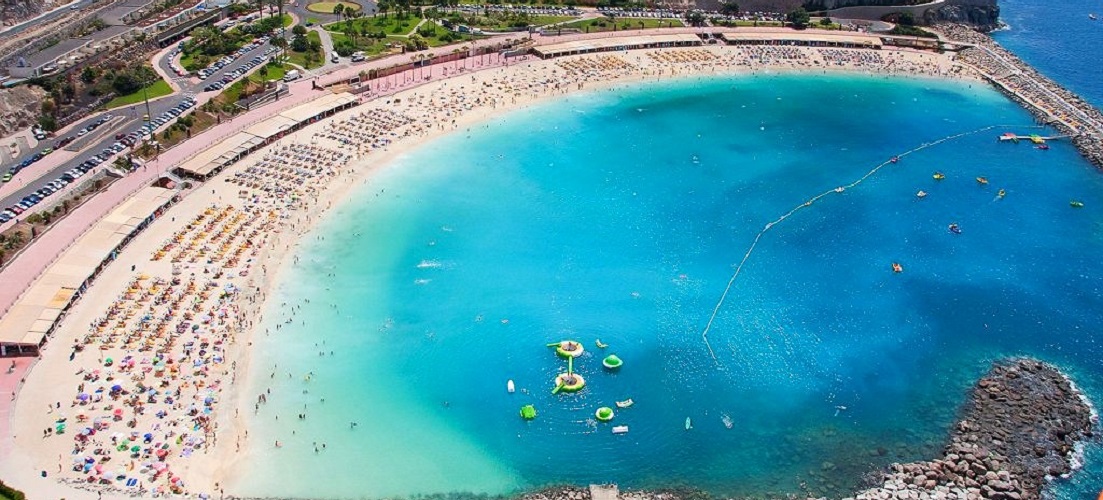 Find out more about the On the Beach #AllSwimclusive campaign!