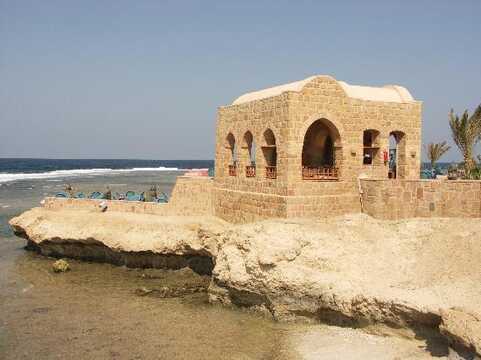 Read more about El Quseir
Holidays to El Quseir are Number One for diving, watersports and perfect beaches overlooking the crystal clear waters of the Red Sea. But there's more to El Quseir holidays than rest and relaxation; from here you can visit ancient ruins, great cities and even go on intrepid mountain rides on safari, and it's all just a few hour's flight away with On The Beach.
Discover the Red Sea Riviera for yourself on holidays to El Quseir, and chances are you'll be booking your next holiday in Egypt as soon as you get home!
Ramadan
Please be aware that the Islamic holy month of Ramadan will take place between 12/04/2021 and 11/05/2021. During this time, many cafes and restaurants will close during the day, restrictions on alcohol sales may be in place, and hotel dining for non-Muslim guests may take place in private rooms. Playing music, dancing, and eating in public areas may also be restricted during this time.
View destination on a map
El Quseir Weather
El Quseir basks in perennial sunshine, with temperatures dipping around the 20° Celsius mark in winter and soaring stratospherically above 40° Celsius in August. If you are coming on El Quseir holidays you better leave your thermals behind and get ready to dip into that lovely pool or the luxuriantly warm waters of the Red Sea.
Landscape
El Quseir holidays are a jewel in the Red Sea Riviera's crown, with turquoise waters lapping against golden, palm-straddled sands and tawny brick buildings clashing in the horizon with both the light blue of the sea and the monolithic brown of mountains overhead. You'll be able to take a safari over the desert by jeep or camel into the rugged landscape, beautiful canyons and coral-strewn valleys. Or take a boat ride along the coast, spotting the whale sharks, dolphins and rays surfacing majestically out of the still waters.
Things To Do on El Quseir Holidays
Although El Quseir holidays are mainly the haunt of families and diving enthusiasts eager to explore the giant offshore reefs, there are some great day trips to be had. Your holidays to El Quseir wouldn't be complete without visiting the inland quarry of Wadi Hammamat, with ruins and rock inscriptions dating before 4000 BCE, and Bir Umm Fawakhir, the sixth-century Byzantine gold mines in the Eastern Desert. Sandwiched directly between the great resorts of Marsa Alam and Hurghada, you're under two hours away from Roman ruins, ancient churches and National Parks.
Culture
For explorers eager to get to grips with local life while on holidays in El Quseir, there is a Bedouin village nearby, the 'true' El Quseir, where this once-nomadic tribespeople can show off their tips for desert survival and camel riding. Trips to Marsa Alam, under an hour away, will find you exploring the colourful markets and bazaars along the old town, not to mention going on a cruise down the legendary Nile, and Hurghada affords you the chance in February to witness the rollicking fortnight-long carnival.
Nightlife
Most of the bars around El Quseir are to be found in the great hotels along the seafront, which are open late and serve all manner of great food and drink, amidst dance shows and music. Party animals can venture into Hurghada for a taste of some of that resort's eclectic nightlife, but for a truly tranquil time, visit the Top of The Rock Bar directly over the shore at the Moevenpick Resort, the best place to chill for a romantic evening at sunset, cocktail in hand.
Book a El Quseir Holiday now!
On The Beach is your one and only stop for all the best deals on El Quseir holidays and you're stay at a range of hotels in El Quseir. Don't delay - there are amazing deals available right now!