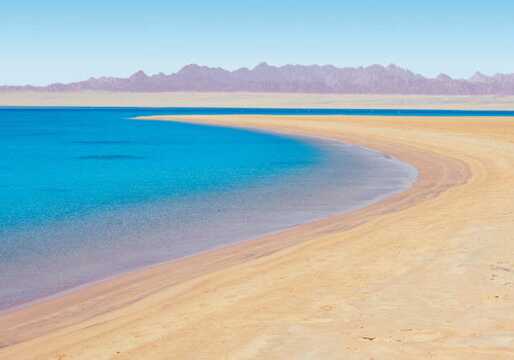 Soma Bay holidays on the pristine, golden-silted Red Sea coast of Egypt will give you the chance to explore some of the world's finest diving sites, with great reefs and multicoloured shoals of fish proliferating in the crystal-clear waters. Holidays to Soma Bay are popular with couples looking to escape the pressure and stress of work as well as families who want to simply get away with it and enjoy a memorable family holiday in the sun.
You're only 30 miles from the large coastal city of Hurghada, with all the entertainments and nightlife that it affords, and enough culture to keep even the most fastidious historian happy. If the sun, sea and sand of Soma Bay holidays sound like just what you need, book now with On The Beach for unbeatable prices!
Ramadan
Please be aware that the Islamic holy month of Ramadan will take place between 12/04/2021 and 11/05/2021. During this time, many cafes and restaurants will close during the day, restrictions on alcohol sales may be in place, and hotel dining for non-Muslim guests may take place in private rooms. Playing music, dancing, and eating in public areas may also be restricted during this time.
View destination on a map
Soma Bay Weather
Soma Bay holidays will see you basking in temperatures of around 20° Celsius in January's 'cold' season, rising well above 40° Celsius by midsummer. There's also the fact that you'll be in one of the world's driest places, meaning that winter or summer, the only way to get wet is diving into the warm waters of the Red Sea - or into the pool!
Landscape
The golden sands here clash vibrantly with the blue of the sea and the lime-green of the acres of grass that constitute the golfing clubs all around. On holidays to Soma Bay you'll find yourself looking out over the water to mountains across the shore, which the sun sets slowly behind every night. For some other great vistas of your chosen resort, the Red Sea mountains beckon, which you can scale by jeep or on camel for some panoramic views of the seafront.
Things To Do on Soma Bay Holidays
Whether you're after some windsailing, 18 hole golf or windsurfing, the waters here are perfect for you, and the balmy coastal breezes stave off the constant heat. But it's for world-class diving that Soma Bay holidays are rightly famed, with translucent blue waters home to more exotic and eclectic marine life than anywhere else!
Landlubbers can explore the ancient churches of St Anthony and St Paul nearby, with their ancient tomes and libraries watched over by Coptic monks, visit the Roman ruins at Mons Claudianas or go on a day trip to Luxor with it's sphinxes and pharaonic tombs at the Valley of the Kings.
Culture
There are some fantastic shops in Hurghada to explore, from street stalls selling antiques, T-shirts and local dishes to the gamut bazaars, perfumers and souvenir shops. Come here in February for the manic mayhem of the fortnight-long International Festival, geared more towards tourists but retaining an exquisitely Egyptian cadence with it's great street dances and parades. Away from suburbia, the mountain-dwelling Bedouins have villages nearby where trips can be arranged to learn bread kneading, camel riding and desert survival tips.
Nightlife
Soma Bay holidays also offer you the cream of Egyptian hospitality: downtown Hurghada is the centre of the Red Sea Riviera's late-opening nightclubs, frequented by top DJs plying their latest tunes, as well as charming pool bars, cocktail bars and English-style pubs. Try the Old Town, El Dahar, for some fine international cuisine, or the hotels themselves, for late-opening bars and ebullient Egyptian dancing.
Don't forget that you have the choice of El Gouna for a late night out on the town or nearby Makadi Bay for a chilled out night watching the sun set from the vantage point of a cool beachside bar.
Book a Soma Bay Holiday now!
On The Beach has great deals on your Soma Bay holidays and accommodation at hotels in Soma Bay! The heavenly beauty of the Red Sea awaits you, as does a similarly heavenly offer. Don't delay, you don't want to miss a great deal!