Please note that the FREE Lounge promotion ended on 1st April 2022 and the FREE Fast Track promotion ended on 4th May 2022.
Holidays are great, but we're overachievers here at On the Beach. We want your 2022 holiday to be more than great. We want it to be next level. We want you to be talking about it until you book your next one. And maybe even after that…
That's why we're offering a few extra perks to boost your four-star or five-star beach break, so you can zip through security and load up on cake, biscuits and – well, whatever you fancy – in the airport lounge. All for free. Yep, you heard us. Sure, a stocking full of gifts is okay, and Christmas pud is alright, but what about lying on the beach in your sunnies with a bag full of Lays? We're firm believers that beach holidays are the most wonderful time of the year, and we're here to make yours even more special.
Free fast track security
Yeah, we've heard that quote about how it's 'all about the journey' rather than the 'destination', but let's be honest – when it comes to holidays, the journey really is not it. Elbowing through the airport, shuffling through barriers only to be faced with a 45-minute queue – and that's before you even get on the plane! We've all been there, wishing we could just snap our fingers and arrive in sunny, beachfront bliss. Well, we can't quite make that happen, but we can offer the next best thing: FREE airport fast track. Just you and that smug look on your face when you breeze through barriers like nobody's business, because the sooner we can get you on the beach, the better.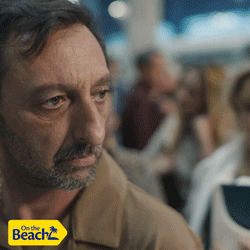 Free airport lounge access
Unpacking toiletries, scrambling for a meal deal in WH Smith, checking you have your passport for the 50th time – is that really the way to start a holiday? If you ask us, getting into holiday mode should start before you land – actually, scratch that – it should start before you even get on the plane. How does FREE lounge access sound? Instead of joining the 30-minute queue for a coffee that costs an arm and a leg, you'll be kicking back in the airport lounge without a care in the world. Just you, your magazine and those flaky breakfast pastries you only ever eat on special occasions – and what better occasion than this? It's like a holiday before your holiday, only with less sun and better Wi-Fi.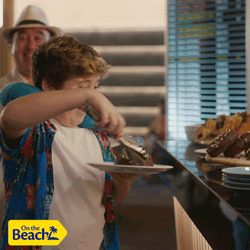 Introducing…the most wonderful time of the year!
Move over Santa – we all know what the most wonderful time of the year really is. Over half of Brits – 53% to be exact – agree that going on holiday is the highlight of the year (yep, more than Christmas), and we're right there with you. Buffet breakfasts, poolside naps and ice-cold Fanta Lemon on the beach – it's a combo that can't be beaten. Forget the Christmas countdown – the countdown to sandals and sangria is only just beginning! Check out our new TV ad – filmed in sunny Torremolinos – to see what the real highlight of the year is.
Fancy travelling like the VIP you are? Find out everything you need to know about our exclusive holiday perks.