One of the more popular Canary Islands, Lanzarote promises sunshine, sea and sand. The golden sandy beaches mixed with black volcanic sand showcase the island's coastline and the range of national parks and museums guarantee a mix of leisure and culture. Our handy Lanzarote travel guide will take you through everything you need to know from what to do and where to stay.
Climate
Lanzarote benefits from a year-round warm climate and low rainfall. July and August are usually the hottest months reaching 28°C while it gets a bit cooler in January where temperatures are still a generous 22°C.
Beaches
Papagayo, located near the resort of Playa Blanca, is considered one of the most popular in Lanzarote due to its stunning white sands and deep blue waters while El Reducto Beach in Arrecife is perfect for families due to its quiet waters.
Grande Beach in Puerto del Carmen is also popular with tourists and for a small fee you can also rent deck chairs, umbrellas and pedal boats.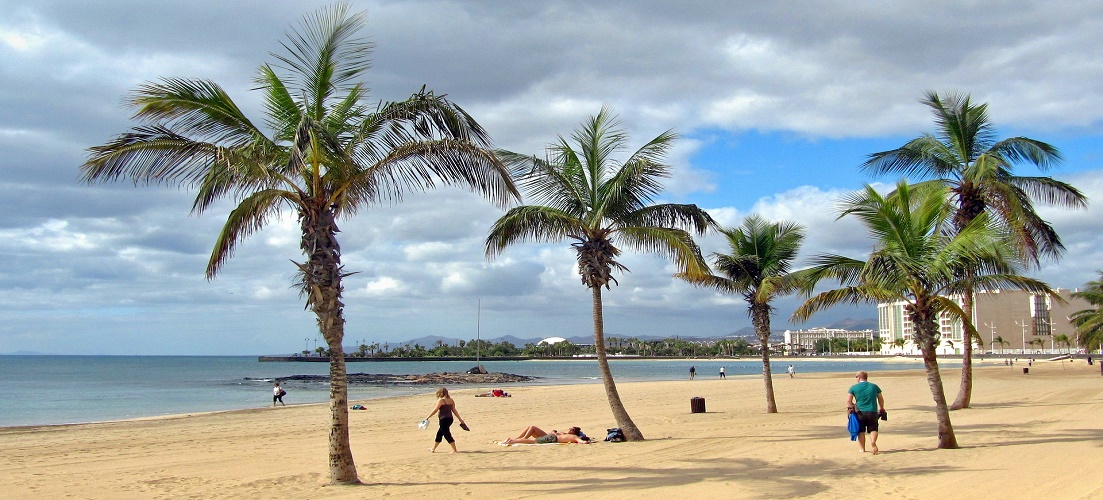 Places to visit
If you want to see just how volcanic Lanzarote is, visit Timanfaya National Park to experience demonstrations such as dry brush being thrown into a hole in the ground and catching fire immediately, as well as the unique landscape and rare plant life.  A coach trip around the park is also included in the entry fee.
The Jameos del Agua are part of a 6km long lava tube which formed around 4,000 years ago after a volcanic eruption.  The Jameos offers a unique bar and restaurant and also boasts a lake which is home to the Jameitos, blind white crabs only found in Lanzarote.
Top activities
Scuba Diving is popular in Lanzarote due to the breathtaking volcanic underwater landscape. Most beach resorts provide the facilities for this including shore, boat and night dives from beginners to expert level.
Hiking Tours are also a popular option here with many guided tours taking you round the mountains, volcanic caves and national park. The countryside also allows for bikers and horse fanatics to ride along and fully immerse themselves in all the island has to offer.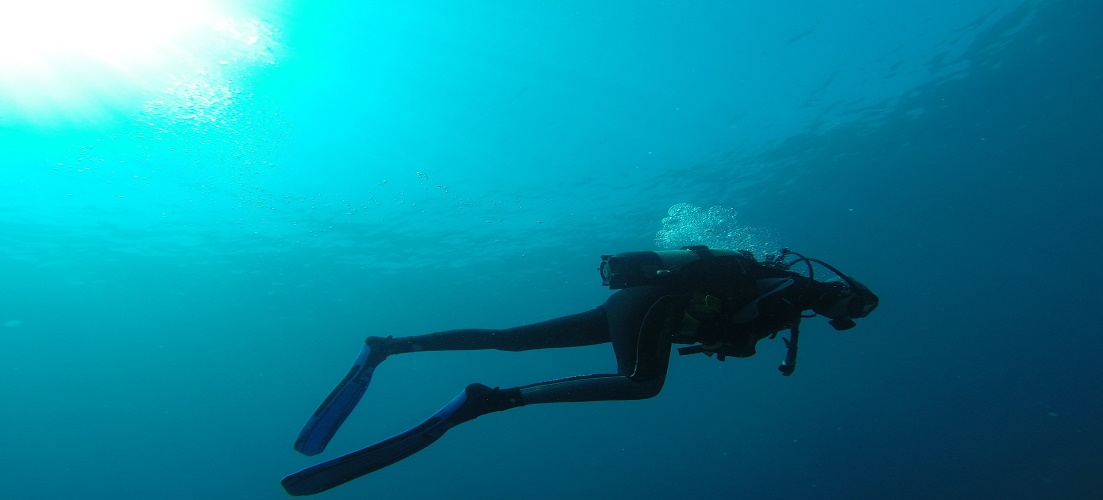 Nightlife
The best nightlife in Lanzarote can be found in Puerto del Carmen with multiple discos and bars around here and the Old Town. If you're staying in Playa Blanca, the Centro Comercial Punto Limones is the centre of the nightlife here.
All the main resorts have bars and restaurants with eateries that can accommodate children so wherever you stay, entertainment will always be found.
Good for kids
Lanzarote Aquarium is the largest of its kind in the Canary Islands and home to 33 unique aquariums.  You'll find typical Canarian species such as the Gilthead Seabream, reptiles such as turtles, tropical species including hermit crabs and also a variety of sharks in the underwater and central tanks.
There are also three touch pools where adults and children can interact and learn about the various species on offer.
The Guinate Tropical Park is home to more than 150 species spread over a large 45, 000 square meters in the countryside of Lanzarote. You can either visit the animals in their natural habitat or see them perform in shows that take place throughout the day.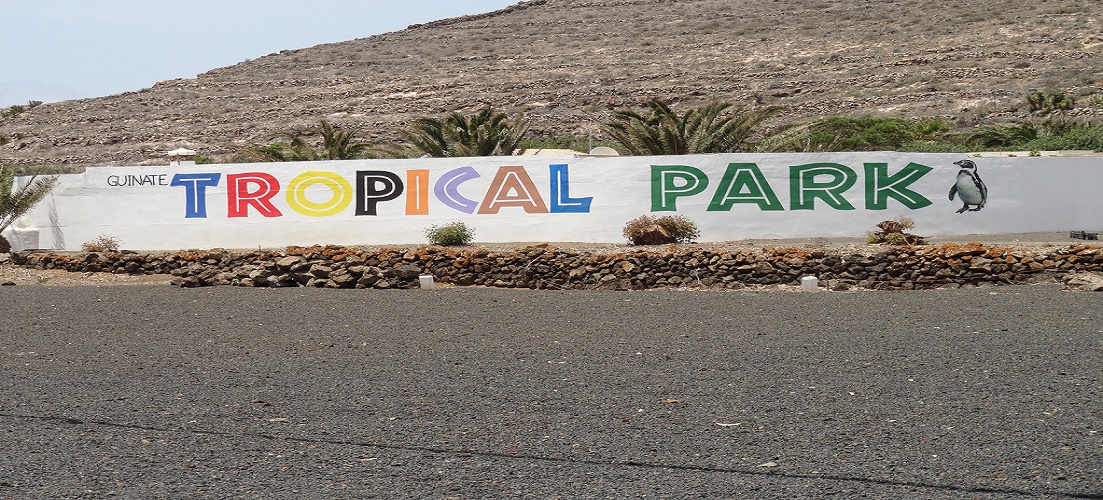 Good for couples
The Museo El Grifo is a wine museum housed in the cellars of the El Grifo wineries.  Perfect for an afternoon tour with a loved one, you can even sample some of the delicious wine that is made here. The south of the island offers many small vineyards so if you're passing through it is also worth stopping by here as well.
Recommended hotels
THB Tropical Island, Playa Blanca
This bright and airy hotel is built over 2 floors in a main and neighbouring building offering a total of 209 apartments.
There are 8 swimming pools, 2 giant pools, 4 children's pools, a children's waterpark and 2 outdoor Jacuzzis on offer meaning that you'll always have something to do.  You'll also find a playground, multiple tennis courts and 2 big show rooms where guests can enjoy the entertainment.
In terms of food you can immerse yourself in any of the three themed restaurants, ranging from Italian to Tapas.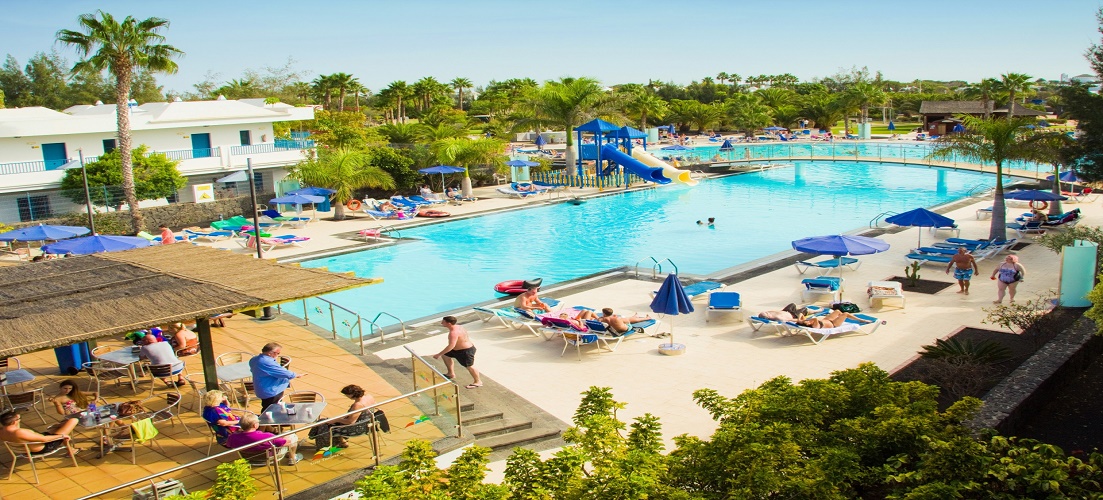 Be Live Family Lanzarote, Costa Teguise
Fully renovated in 2012, this all inclusive complex is great if you're looking for a relaxing holiday. The hotel overlooks the beach meaning you're just a short stroll away from a dip to cool off. If that doesn't appeal, you can stay closer to home and enjoy one of the 2 salt water swimming pools or freshwater pool with slide. For the kids there are 2 freshwater pools which also have small slides.
On site there is a buffet restaurant and lobby bar, as well as a pool bar which serves snacks and drinks while you enjoy the sun.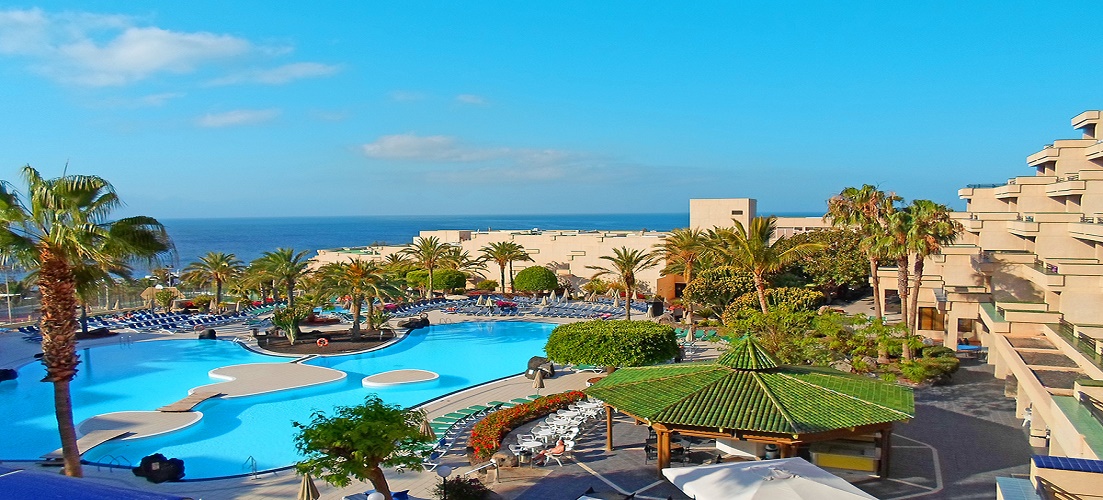 H10 Lanzarote garden, Costa Teguise
The H10 Lanzarote Gardens Aparthotel is ideal if you're taking the whole family on holiday. There are two freshwater pools with an integrated area for children, two tennis courts, ping pong and billiards. If you fancy a night without the kids, the hotel also provides a mini club, baby club, H10 family club programme as well as a day and night animation programme.
A themed buffet is served twice a week in the restaurant area while there is an additional lounge bar where night time entertainment takes place, as well as a snack bar located by the pool.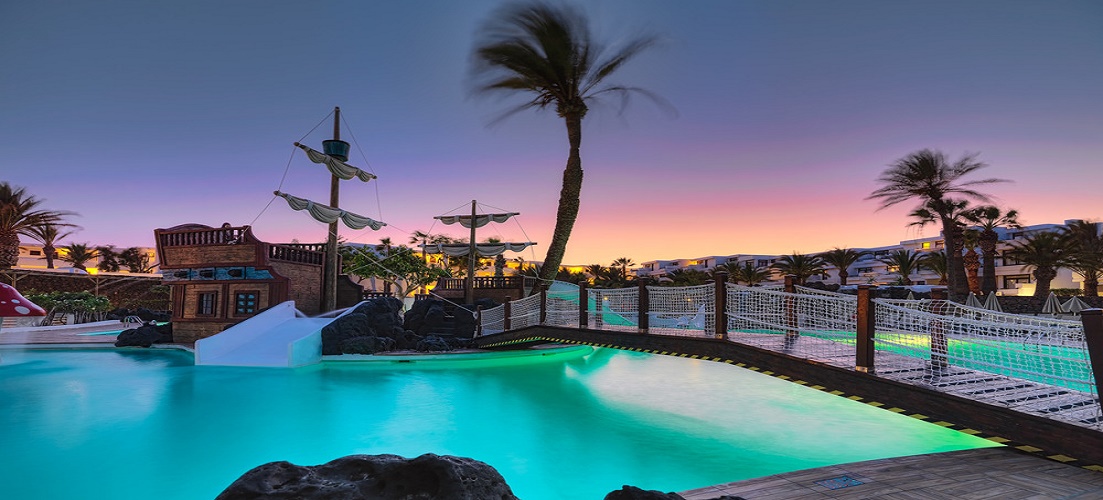 So if Lanzarote takes your fancy, click here to book or try our other equally amazing destinations…