Please note that the FREE Lounge promotion ended on 1st April 2022.
Pre-flight drinks and food are a sacred ritual of the holiday. Turn up, throw your bags down the conveyor belt and waltz through security. This time it will be different.  There's no sad airport meal deal. You know the one – a tiny drink, a packet of boring crisps and a stale sandwich that'll set you back the best part of a tenner. No, this time you're going VIP. You booked a 4* or 5* package holiday through us meaning you get access to the airport's private lounge. You feel good walking through the congregation of bars serving full English breakfasts and a range of drinks. Stress free knowing that you won't need to wait for a Burger King or deal with the loud noise of kids playing in the arcade. 
No more overly priced flat beer and stale bun on your breakfast buttie. Cramped seating areas where the actual chance to sit down is minimal are a thing of the past. You no longer have to endure long queues for the toilet after sinking a few pre-flight beers. The airport lounge is where you're heading. "But what actually is included in a private airport lounge?" we hear you cry.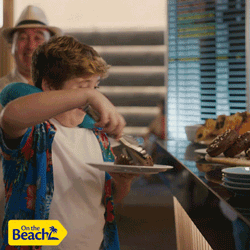 FREE drinks, sandwiches and crisps? Why would you say no?
Well, it's an escape from the chaos that is Duty Free and, most importantly, the food and drinks are included, so no more sipping expensive pints sat on an uncomfortable bench. Instead, you can kick back on a lush sofa with some FREE beer and some top grub. Has pre-flight ever sounded so good?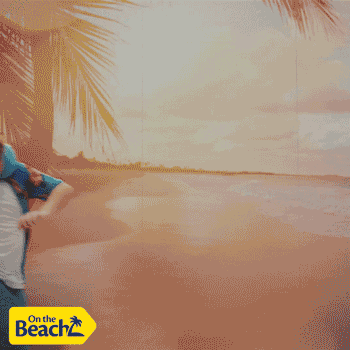 Live like an Influencer
Airport lounges provide access to FREE Wi-Fi services meaning you can spam your Instagram story full of selfies, glasses of wine and that snazzy new neck pillow you just bought walking through the airport shops. Your followers will be envious. "How have they got access to the lounge?!" they'd say. And you'd answer "because I am VIP…and I booked a 4* package holiday through On the Beach".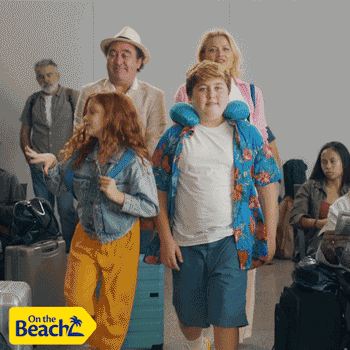 Escape the chaos
Whilst we love the pre-holiday build up, and that includes the chaos of checking in your suitcases, it's nice to escape from the hustle and bustle of the airport. People running around grabbing those Duty Free bottles of vodka. The toilet queue backing up all the way back to airport security. That stag do heading to Las Vegas chanting something that doesn't make sense. This is all part of the holiday culture but wouldn't it be nice to start your relaxing holiday early with no noisy surroundings to throw you off your pre-holiday buzz? A great way to get you into that beach headspace.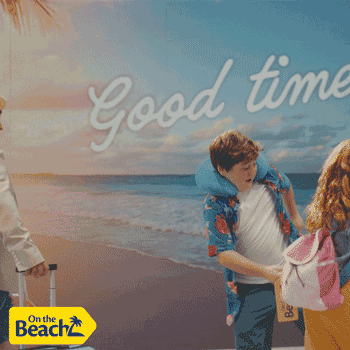 Start your holiday early
The holiday technically starts from the minute you book. It's bikini shopping. The new bag and sunglasses browsing. The booking in your annual leave. But the *actual* holiday starts at the airport, doesn't it? The airport lounge is the perfect way to kick off your holiday before you even take flight. Sit back, relax and indulge in food and drinks until your heart's content. Or at least until your gate opens.
Disclaimer: We don't advise missing your flight despite how good an airport lounge is.
Find out more about FREE airport lounge access here.
---
Want to actually see what an airport lounge is like? Here's Rob to show you round.