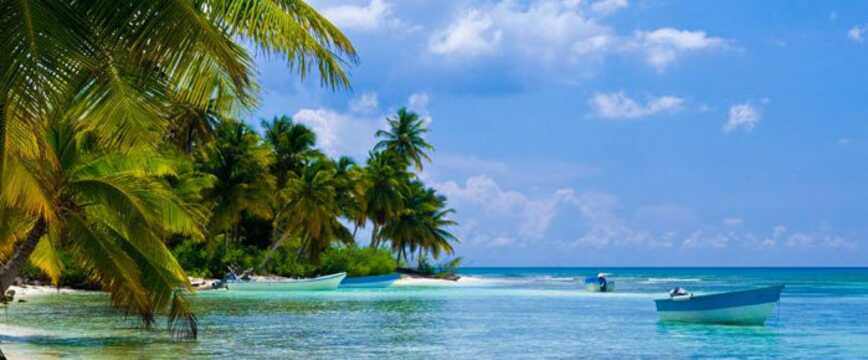 Read more about Juan Dolio
A tranquil seaside town ideal for family holidays, Juan Dolio is a perfect location for some peaceful tanning. Situated on the Dominican Republic south eastern coast, Juan Dolio is just as close to the renowned beaches of La Romana as it is to the cosmopolitan buzz of the capital Santo Domingo, whilst all at the same time retaining its peaceful more traditional charm. With easy access to shopping, nightlife and a range of beaches, Juan Dolio may just be the best place to start for your holiday in Dominican Republic.
Flights from all over the UK to both Las Americas and La Romanos are available on a daily basis. Try On The Beach for the best prices on Juan Dolio holidays with the best deals around. Get your passport ready and book today!
View destination on a map
Top Juan Dolio Hotels
Juan Dolio Weather
The Dominican Republic's tropical climate makes it one of the most popular destinations amongst tourists looking for an idyllic beach break, and cheap Juan Dolio holidays do not disappoint. What's more, the Caribbean winter sunshine is the perfect anecdote to the cold British winter. So if you're looking for some winter sun, then Juan Dolio's 30° Celsius plus temperatures might just be for you.
Landscape
Avoiding the slightly more mountainous region which crosses the centre of the country, Juan Dolio is all about the beaches. White sands and turquoise seas provide a real picture postcard backdrop to your sunbathing, and combined with the tropical palm trees which line the coastline fulfils everything you may expect from your Dominican Republic holiday!
Things To Do on Juan Dolio Holidays
Juan Dolio holidays are brilliant for the whole family and packed full of things to do. The area has a surprisingly vibrant nightlife with discos, restaurants and casinos on hand to entertain the more senior members of your party. Its coastal location lends its hand perfectly to any watersports enthusiasts, and is a great place for first timers to simply have some fun. The Cueva de las Maravillas art museum provides a more culturally orientated afternoon excursion, and the San Pedro Tetelo Vargas Stadium is the best place to see the Dominicans sharing in one of the country's greatest passions - baseball.
Culture
The Dominican Republic shares the island of Hispanolia with neighbouring Haiti, and its first recorded inhabitants were the Tainios in around 600 AD. Christopher Columbus's Spanish fleet took over in around 1492, and their influences are still present in the culture and the cuisine today. After a brief spell of French and Spanish changing of hands, the Dominican Republic finally gained independence in 1844, although development for tourism has only occurred in the last half century as the traditionally quiet country woke up to its white sandy beaches and glorious sunshine's natural tourist attraction.
Traditionally a fishing village, the culture is very much centred around this, with most of the life focussing around the coastal front. It is also reflected in the local cuisine, with fish very high up on the menu. Like elsewhere in the Dominican Republic, the Latin dance 'Merengue' is very popular, and the large annual festival in capital means a slice of Caribbean paradise could be yours without having to break the bank. And with On The Beach, you can be sure your Juan Dolio deal will be the cheapest around. So pack your suitcase because you're only a few clicks away from some Dominican sunning!
Nightlife
Holidays in Juan Dolio are not necessarily renowned for their non stop party atmosphere, but an abundance of Italian, seafood and local cuisine restaurants as well as a variety of traditional and relaxed bars meaning going out is never a problem. For the more adventurous, a quick taxi ride into Santo Domingo gives means anyone who loves their clubbing won't be left disappointed!
Book a Juan Dolio Holiday now!
Book your holiday to Juan Dolio today with On the Beach to ensure you get your dream holiday at the perfect price!