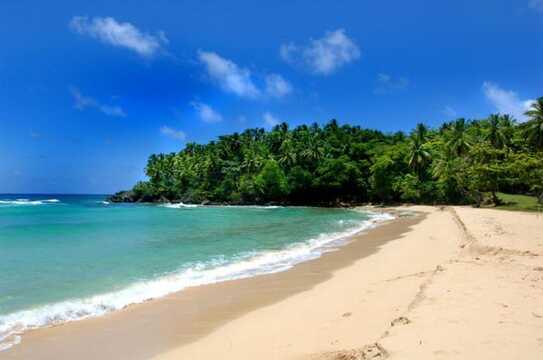 Situated on the northern coast of the Dominican Republic, Cabarete Bay is a holiday haven for anyone looking for sun, sea and sand, and with On The Beach, you know you're getting a great deal. Our Dominican Republic holidays are the best and cheapest online or on the high street, so if you're considering a Cabarete holiday then stay right where you are.
Originally a quiet fishing village, the area has been cultivated to provide for tourists whilst retaining its traditional charm. Regular flights from right across the UK mean hopping over to the Caribbean has never been easier, and the 20 minute drive from Cabarete to Puerto Plata International airport makes now the best time to visit. Whether it be surfing, thriving nightlife or scuba diving over the reef, there really is something for everyone, so book today!
View destination on a map
Cabarete Weather
Like most Caribbean resorts, Cabarete's climate is idyllic sun tan weather, so expect to come back fully bronzed! Temperatures in January often break the 30° mark, meaning Cabarete holidays are ideal around Christmas. The wet season falls between May and November, so if your looking for winter sun then the Dominican Republic is perfect for you.
Landscape
Cabarete Bay is dominated by its white, sandy beaches, perfect for any sun god/dess to top up their tan all year round, as well as providing a base for hoards of watersports. The high mountains which run through the middle of the country don't reach as far north as Cabarete, leaving deep set bays for you to lay your towel down and enjoy the sun!
Things To Do on Cabarete Holidays
Holidays to Cabarete are perfect for the whole family, and are packed with things to do. The glorious sunshine coupled with the sea breeze mean the area is perfect for watersports, in particularly kite and wind surfing, and the breathtaking coral attracts divers from all over the world. Many places offer a variety of marine activities such as swimming with dolphins, but for a more cultural afternoon there are a number of museums worth investigating, especially the Amber museum, not surprisingly housing one of the world's largest amber collections.
Culture
The island of Hispanolia which the Dominican Republic shares with Haiti was first inhabited by the Tainios, around 600 AD, although Christopher Columbus claimed the island for the Spanish after his voyage in 1492. And after French interference and periods of Spanish misrule, the Dominican Republic eventually claimed independence in 1844.
Cabarete itself was a relatively unknown fishing village up until the 1980s, when tourist demand forced development of the all inclusive hotels and facilities which make it the superb holiday destination it is today.
With a history filled with occupations and colonisation, the Dominican Republic was bound to have a rich culture, never more evident than in its cuisine which fuses Spanish and African influences to create a number of Latino like dishes. Watching the locals dance to the 'Merengue' beat at one of the many local festivals is always a treat for the whole family, a great way for any music enthusiast to take a break for bleak British winter!
Nightlife
The Dominican Republic may not necessarily be renowned as a clubbing holiday destination; if you're looking for a quite beach holiday with relaxing bars and high quality restaurants, then Cabarete is definitely the place for you. However the increase in younger holidaymakers means that if all night partying is your thing, you won't necessarily be disappointed, as long as you know where to look!
Book a Cabarete Holiday now!
With a beautiful climate, gorgeous scenery, an abundance of restaurants and a wide array of activities for the whole family, Cabarete holidays are perfect all year round. And with On The Beach, you know you're getting a good deal. Don't delay and book today!