Read more about Los Angeles
Chic but rustic, modern but timeless, Los Angeles is a great choice for holidaymakers looking for the next stop on their American adventure. Known as the 'City of the Angels', Los Angeles enjoys an enviable location in southern California where you can experience the glitz and glamour of Hollywood and the thrill of riding the ocean waves all in one destination. BeachesWith stunning stretches of golden sand and blue waters perfect for the aspiring surfer, Los Angeles has its fair share of beaches to brag about. Zuma Beach, one of L.A.'s best spots for beach lovers, is somewhere that you can hit the waves whilst its golden sands also make the beach a great place to kick back and relax. If you find that you're getting a bit dogsick for the pooch you left behind, there's no need to worry; you can make friends with locals of the four-legged variety at Rosie's Dog Beach, L.A.'s only legal off-leash beach. Food & DrinkAs home to celebrity royalty, it's not hard to imagine that L.A. offers world-famous dining establishments and is even the birthplace of some of the most popular dishes around. Try an authentic French dip sandwich from Phillipe the Original, grab a California roll in Little Tokyo, and savour the sweetness of a strawberry donut from The Donut Man. If you're eager to have your time in the spotlight, apply for tickets to watch the drama unfold in the Hell's Kitchen restaurant.CultureWith music, movies, and art right on your doorstep, Los Angeles is a vibrant hub for all things cultural, attracting a melting pot of people who've turned taking life in the slow lane into an art form. Laid-back and casual to a fault, you'd be easily forgiven for thinking that jeans and a t-shirt were the official uniform of L.A. residents. NightlifeAs diverse as its people, Los Angeles has plenty of options to choose from when it comes to nightlife. Dance the night away in the historic Mayan Theatre, savour a cocktail or two at The Mixing Room, or laugh yourself to tears at the Laugh Factory comedy club.Important InformationFlight Time: 11.5 hoursTime Difference: -8hrCurrency: United States DdollarDominant Language: EnglishVaccinationsPlease check with your healthcare provider for all up to date vaccination advice before booking your holiday.
View destination on a map
Los Angeles Weather
Benefitting from mild winters and hot summers, Los Angeles is a great year-round destination. With an average temperature of 14°C in December and 22°C in August, a trip to LA can be the perfect start, middle, or end to the year.
Things To Do on Los Angeles Holidays
Adventures of a ShopaholicGet your wallet at the ready and hit the shops for a day of bargain hunting and window shopping you'll never forget. Whether you're walking the sprawling halls of The Grove shopping centre, getting ahead of the trends in the Fashion District, or simply cruising down Rodeo Drive, Los Angeles is a shopaholic's dream come true. Get Your Head in the GameHome to a host of famous sports teams, a game-day ticket is a must for any sports fan visiting L.A. Dunk with the Lakers, knock it out of the park with the Dodgers, or aim for the back of the net with LA Galaxy for your chance to witness sporting history in the making.Season's GreetingsLos Angeles takes its chance to shine and runs with it during the festive seasons, hosting an assortment of delightfully spook activities during Halloween and transforming into a winter wonderland for Christmas. L.A. might not get any snowfall but that won't stop them trying- watch snow machines make snowflakes fall at The Grove, perfect your pirouette at one of the outdoor ice rinks, and marvel at the dazzlingly decorated houses on Candy Cane Lane.Run to the (Beverly) HillsWith Hollywood right on its doorstep, L.A. is one of the best places in the world to enjoy a bit celebrity spotting. Take a tour of the Beverly Hills mansions, stroll the walk of fame, or hit the well-known celeb hangouts for your chance to rub shoulders with the best in the business.
Los Angeles Resorts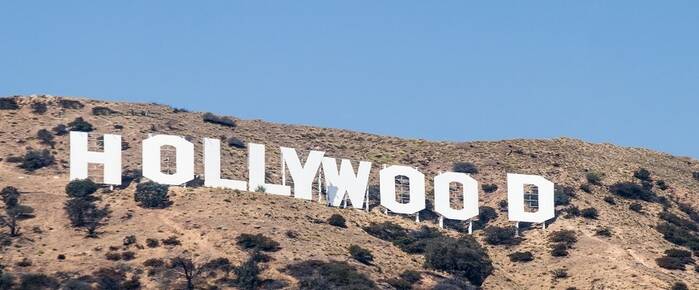 Home of the world's most reputable film industry, Hollywood carries the legend of Golden Age glamour into iconic modern day entertainment. Explore the…