Read more about Los Angeles
---
With a buzzing city to explore, plenty of top-class restaurants and miles of gorgeous coastline, Los Angeles is the perfect blend of city and beach.
---
Destination highlights
World-famous beaches
Long, hot summers
Trendy eats and nightlife
Welcoming to people from all walks of life
Jump to...
Beaches | Hotels | Nightlife | Food & drink | Events | Things to do | Weather | Important information | Reviews |
---
What are the best beaches in the Los Angeles?
You don't need to travel far from the hustle and bustle of LA city life before you find the ocean. There are 15 beaches across the county where you can mingle with the glamorous locals, catch a wave, or relax on the sands. Here are some of the best:
Santa Monica State Beach – Chances are you've heard of this sociable beach, and it's the best place to people-watch the glamorous locals (known as Angelenos!).
Mother's Beach – One of the best for your family holidays to Los Angeles, with safe, shallow waters and a great playground.
Venice Beach - A bohemian favourite with many quirky stalls and performers, all accessible by boardwalk.
El Matador State Beach - Dramatic waves and stunning views make this beach perfect for a romantic day out.
Carbon Beach - Experience a luxury lifestyle at this secluded location that backs onto fabulous houses, earning it the nickname 'Billionaire's Beach'
Surfrider Beach - The name speaks for itself, this really is an amazing spot to catch a wave with the local surfers.

What are the top hotels in Los Angeles?
There are fab options for your stay across the whole county, whether you're keen to get the full downtown experience or keep as close to the coast as possible. Check out a few here:
Queen Mary Hotel - A rare opportunity to spend your nights on a historical ship, moored right next to the beautiful Long Beach.
Beverly Hilton - This luxurious hotel will put you right in the heart of star-studded Beverly Hills.
The Portofino Hotel & Marina - Take in stunning ocean views at this waterfront haven for all kinds of travellers.
Doubletree by Hilton Los Angeles Downtown - Great facilities and views over the landscape, all with the city right on your doorstep.
The Normandie Hotel - An artsy boutique vibe makes the Normandie an ideal backdrop for pics to show off your Los Angeles holiday.
Hyatt Regency Huntington Beach - Family-friendly beachfront hotel with water playparks, also a top pick for guests with access needs.

What's the food like in Los Angeles?
You already know the USA's classic dishes, but have you tried these local delicacies?
French Dip Sandwich - Your choice of meats and cheeses piled high on a French baguette dipped in gravy.
Tacos - The influence of nearby Mexico means that LA is full of amazing and creative taco options.
Ricotta Toast - A fancy take on the classic cheese on toast, perfect for brunching.
Local wine - California is America's biggest and best wine producer, so don't miss the opportunity to get a taste while you're here.
The LA food scene is a tale of two halves, with jumbo hot dogs and burgers on one side, and world-leading vegan food on the other. Try these spots for the real experience:
Spago, Beverly Hills - A fine dining hotspot beloved by chefs and celebs, with excellent hand-rolled pasta.
Pink's Hot Dogs, Hollywood - A diner with local legend status, with a choice of over 30 hotdogs loaded with delicious toppings.
Big Dean's Ocean Front Cafe, Santa Monica - The best of burgers, right under the pier on Santa Monica State Beach.
Monty's Good Burger, several locations - a chain across LA, serving plant-based versions all of your fast food faves.
Crossroads Kitchen, Melrose -An elegant place to splash out on vegan fine dining.
Where is the best nightlife in Los Angeles?
With the city's reputation for partying, your beach holidays to Los Angeles can easily switch between calm afternoons by the sea and dancing in superclubs. Hollywood is nightlife-central, with West Hollywood being home to some of the world's biggest LGBTQ+ venues. There are plenty more chilled options for beachy evenings too.
Avalon, Hollywood - One of LA's oldest dance music venues, hosting world-class DJs until 6am for the hardcore party people.
Sound, Hollywood - This lively club is the best place for electronic music fans to discover underground acts.
Micky's, West Hollywood - Micky's is the heart of the local gay scene, with party nights and famous drag acts.
No Vacancy, Hollywood - For fans of the weird and wonderful, this atmospheric bar has great cocktails and cabaret acts late into the night.
The Bungalow, Santa Monica - Moments away from the beach you'll find this eccentric little place, where you can watch the sunset by a fire pit and hang with the locals.
What events can I go to in Los Angeles?
Los Angeles may translate to 'City of Angels', but it could just as well be called the city of celebrations! Angelenos love to throw a party for any occasion, from the high glamour of awards ceremonies to the kooky fun of community festivals. Here's a variety to look out for:
dineLA Restaurant Week (January) - 350 restaurants across the city offer fixed-price menus, so this is a great chance to try posh nosh at affordable prices.
Academy Awards (February) - Beat the crowds and you can get up close with the biggest stars as they walk the Oscars red carpet.
Los Angeles Marathon (March) - Not your average race! Over 20,000 runners and wheelchair-users take to the streets, surrounded by cheerleaders and street performers.
Original Renaissance Pleasure Faire (April) - If you like the sound of dressing up in medieval clothes and getting stuck into historical dance and music, this huge event is right up your street.
Pasadena Chalk Festival - A two-day event where artists create mind-boggling chalk art on the plaza, and kids can join in too. It's also free, ideal if you're aiming for a cheaper holiday experience in Los Angeles.
LA Pride (June) - Book early to attend the USA's biggest Pride event, with the famous colourful parade and live performances every day.
US Open of Surfing (July/August) - Another record-breaker, this is the world's largest surfing competition where you'll see the ultimate pros hit the waves.
Fiesta Hermosa Arts & Crafts Fair (September) - Over 400 arts stalls plus live music and fresh food, seconds from the beach.
Halloween Carnaval (October) - An enormous costume party for all ages roams through the Hollywood streets, with competitions, live music, and drag performances.
USC vs UCLA American Football (around November) - For sports fans wanting the real USA experience, this annual game between rival college teams is one of the most eagerly awaited of the season.
LA County Holiday Celebration (December) - This Christmas Eve festival is dedicated to showing all of the festive cultural traditions held by the diverse LA residents. Experience seasonal music, art, and partying like you've never seen before.

Things to do in Los Angeles
Go house-hunting
If you've always longed for a taste of the high life, hop on a Hollywood Tour bus. Your guide will take you through some of the glitziest neighbourhoods, and you'll find out just how fancy your favourite celebrity's house really is.
Lights, camera, action!
The city has film festivals practically every month of the year, so even if you're booking a last-minute holiday to Los Angeles you can count on finding one. The events span every genre from big-budget comedies to local indie flicks.
Make magical memories
You'll be close to the Universal Studios theme park complex in Hollywood, where you can ride some adrenaline-pumping rollercoasters. Best of all, it's home to The Wizarding World of Harry Potter. We'd say it's great for the kids, but we're all still waiting for that Hogwarts letter!
Learn from the best
As the surf capital of the USA, Los Angeles is the best place to get expert coaching. Santa Monica and Venice have loads of options if you're happy to show off, or head to El Porto if you'd prefer to start small.

What's the weather like in Los Angeles?
If you're a sun worshipper, you'll want to travel in the summer to catch the most rays. If you prefer things a little cooler, then consider booking your 2022 holiday to Los Angeles in the winter or early spring.
| | | | |
| --- | --- | --- | --- |
| Month | Average temp. | Sea temp. | Hours of sunshine per day |
| Jan | 17 °c | 15 °c | 8 h |
| Feb | 17 °c | 15 °c | 9 h |
| Mar | 20 °c | 15 °c | 11 h |
| Apr | 21 °c | 15 °c | 12 h |
| May | 21 °c | 16 °c | 13 h |
| Jun | 23 °c | 17 °c | 13 h |
| Jul | 25 °c | 19 °c | 13 h |
| Aug | 27 °c | 19 °c | 13 h |
| Sep | 26 °c | 20 °c | 11 h |
| Oct | 25 °c | 19 °c | 10 h |
| Nov | 21 °c | 17 °c | 9 h |
| Dec | 18 °c | 16 °c | 7 h |
Important Information about travelling to Los Angeles
How long does it take to fly to Los Angeles?
Flights from the UK mainland to Los Angeles take around 10 or 11 hours.
What's the time difference between the UK and Los Angeles?
Los Angeles is in the Pacific Time zone, which is eight hours behind the UK.
What currency do they use in Los Angeles?
The US dollar (USD).
What language do they speak in Los Angeles?
The official language of Los Angeles is American English, though there are plenty of Spanish speakers too.
Do I need any vaccinations to visit Los Angeles?
Please check with your healthcare provider for all up to date vaccination advice before booking your holiday.
Do I need to pay tax on my holiday to Los Angeles?
There is currently no tourist tax to pay in Los Angeles
Will Covid-19 affect my holiday to Los Angeles?
We are currently closely following the Covid-19 situation and how it affects travel. You can find out the most up to date information about travel to Los Angeles on the FCO website.
Do I need a visa to travel to Los Angeles?
The UK is on the list of Visa Waiver Countries in the USA, so you do not need a visa to holiday in Los Angeles for under 90 days. However, you will need to make an application through the Electronic System for Travel Authorization (ESTA) for each member of your travelling party, which costs $14. They are usually approved in 3 days, but it's best to apply via the official site as soon as you book your holiday.
Here are some other destinations you might be interested in...
---
Customer reviews
At On the Beach, we've sent many satisfied customers to the Canaries for a bit of sunshine. But don't just take our word for it, read some of their 5-star reviews below.
James Harkness:
Again another enjoyable experience through On the Beach, never had a bad one in twelve years, long may it continue.
Tracy Edwards:
Very helpful and loved the hotel the staff where very helpful and lovely
Craig Harrald:
Amazing service as always this is the 5th time I've booked quick easy and good value :) would highly recommend.
View destination on a map
Los Angeles Weather
Benefitting from mild winters and hot summers, Los Angeles is a great year-round destination. With an average temperature of 14°C in December and 22°C in August, a trip to LA can be the perfect start, middle, or end to the year.
Things To Do on Los Angeles Holidays
Adventures of a ShopaholicGet your wallet at the ready and hit the shops for a day of bargain hunting and window shopping you'll never forget. Whether you're walking the sprawling halls of The Grove shopping centre, getting ahead of the trends in the Fashion District, or simply cruising down Rodeo Drive, Los Angeles is a shopaholic's dream come true. Get Your Head in the GameHome to a host of famous sports teams, a game-day ticket is a must for any sports fan visiting L.A. Dunk with the Lakers, knock it out of the park with the Dodgers, or aim for the back of the net with LA Galaxy for your chance to witness sporting history in the making.Season's GreetingsLos Angeles takes its chance to shine and runs with it during the festive seasons, hosting an assortment of delightfully spook activities during Halloween and transforming into a winter wonderland for Christmas. L.A. might not get any snowfall but that won't stop them trying- watch snow machines make snowflakes fall at The Grove, perfect your pirouette at one of the outdoor ice rinks, and marvel at the dazzlingly decorated houses on Candy Cane Lane.Run to the (Beverly) HillsWith Hollywood right on its doorstep, L.A. is one of the best places in the world to enjoy a bit celebrity spotting. Take a tour of the Beverly Hills mansions, stroll the walk of fame, or hit the well-known celeb hangouts for your chance to rub shoulders with the best in the business.
Los Angeles Resorts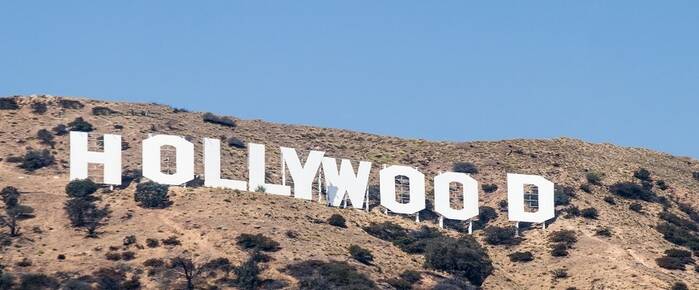 Home of the world's most reputable film industry, Hollywood carries the legend of Golden Age glamour into iconic modern day entertainment. Explore the…