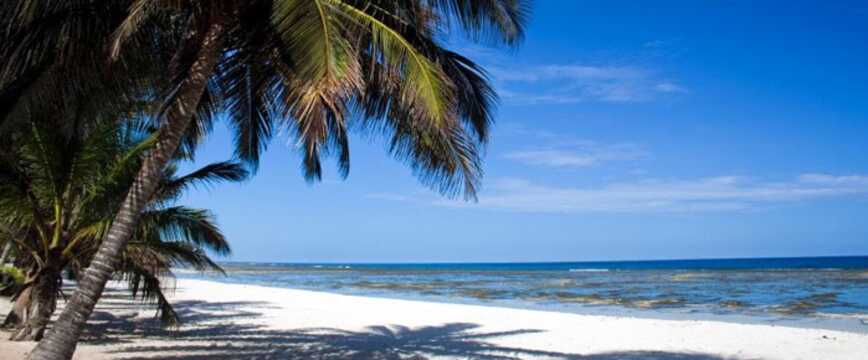 Lapis lazuli waters, icing sugar sands, long hours of sunshine... welcome to Mombasa, one of the most glorious spots on East Africa's long Indian Ocean coastline.
View destination on a map
Things To Do on Mombasa Holidays
To the north you've got Nyali and Bamburi while to the south you'll discover Diani and Tiwi. All elate and as you stand watching the waves crash onto the shore and shoals of fish leap from the water, their scales flashing silver in the sunlight, you'd be forgiven for thinking that it doesn't get much better than this.
But wait, there's more... the beaches are not only some of the best in the world but they're virtually deserted meaning that unlike the Med you don't need to battle for space on the sand with hoards of other holidaymakers. True, the tourists might have been scared off by the hawkers who patrol the beach looking to make a quick buck but for the most part when it comes to Mombasa's picture perfect castaway beaches, there's not much to moan about.
Culture
If you can drag yourself off the sand, there's plenty to see and do in Mombasa's Old Town – a maze of alleyways dotted with historic Swahili houses and mosques. Cultural highlights include the 16th-century Fort Jesus (a relic of the city's Portuguese past), the famous Twin Tusks which were built to commemorate the visit of Queen Elizabeth to the town in 1952 and the Gedi Ruins.