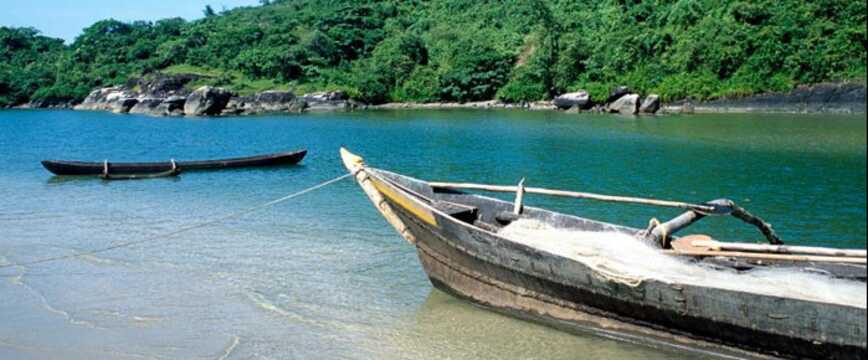 Known as the 'Pearl of the Orient', it's easy to see why Goa's white sands and laid-back atmosphere have been wowing people for years. Families, couples, or party people; all are welcome and wowed in Goa.
Beaches
With 105km of coastline, Goa has more beaches to choose from than you can shake a stick at. Whether you want to go turtle-spotting, party with the locals, or just kick back and relax there's a beach, or two, with your name on it along the Arabian Sea.
Culture
Goa has developed a rich, vibrant, and unique culture where 'Susegad', meaning to relax and enjoy life in the slow lane, is not just a saying; it's a way of life.
Food & Drink
Goan cuisine is a delicious fusion of Indian and Portuguese flavours; spend your days tucking into chorizo, curries, and sweet Bebinca cakes. Goan food is best enjoyed with the local brew, Kingfisher Beer, or a sweet glass of kokum juice if you'd prefer something non-alcoholic.
Nightlife
Nightlife in Goa is as fun and diverse as its people. In the vibrant Northern resorts of Calangute and Baga, beach shacks and nightclubs are easy to find; just follow the music. To the south, laid-back bars and dining perfectly round your evenings off.
Important Information
Flight Time: 10-11 hoursTime Difference: +5.5hrCurrency: Indian RupeeOfficial Language: Hindi
Vaccination
For all up to date healthcare requirements, please check with your doctor before booking your holiday.
---
Thinking of going All Inclusive? Take a look at some of our top
All Inclusive properties in Goa
here!
---
View destination on a map
Goa Weather
The climate of Goa is made up of two distinctive weather seasons. The wet season runs from June to September, whereas the dry season runs from October to May, making Goa the perfect getaway for some winter sun.
Things To Do on Goa Holidays
Market MadnessIt just wouldn't be a trip to India without experiencing one of their famous marketplaces, would it? Breathe in the spice-filled air and get ready to get your haggle on. Beachside RelaxationPart of Goa's unique character, pampering is only a beach away. Flag down a masseuse or clear your mind with some oceanfront yoga on India's best beaches.Goa CarnivalSince the 18th century, three days before lent, the streets of Goa fill with parades and music as locals come together to dance, sing, and celebrate the Christian holy time and the changing of the seasons.
Goa Resorts